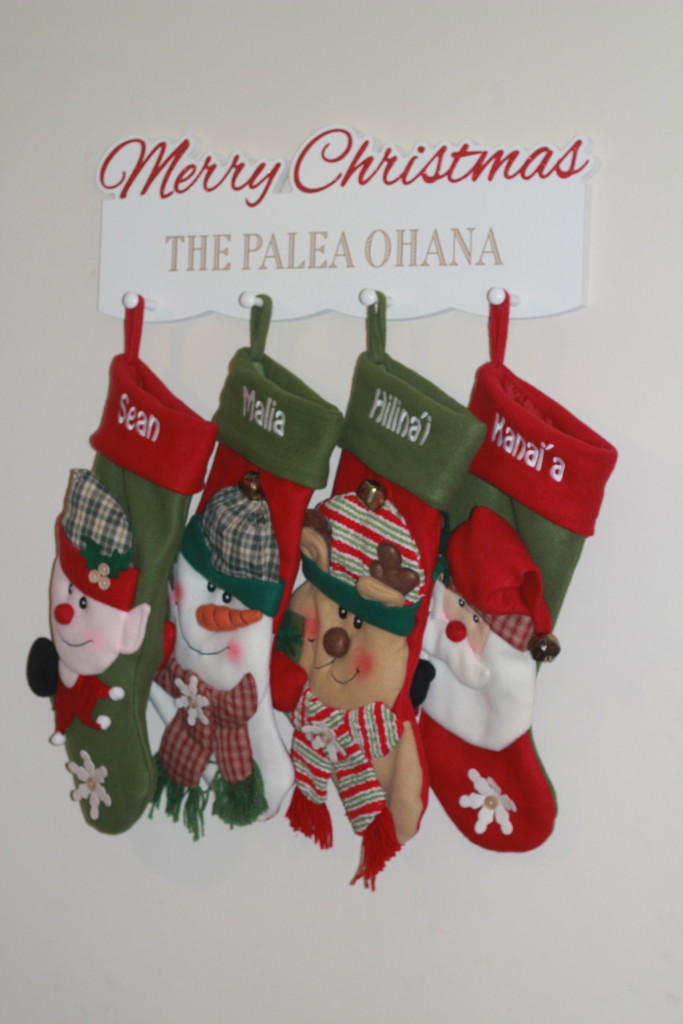 Christmas has got to be my my most favorite time of the year. I love everything about the Holiday Season from shopping for gifts to spending extra time with loved ones and decorating our home to get everyone in the holiday spirit.
Personal Creations is the best place to shop for personalized Holiday Decor. Last year I received stockings for my family and everyone really loved them. This year I received a few festive items including the Christmas Tree Advent Calendar, Merry Christmas Stocking/Coat Holder, and the Family Christmas Rules Throw Pillow. Each item really adds to my Holiday Decor and I'm really enjoying them all. I love that the items are personalized as it makes them great family keepsakes. We'll really look forward to putting these items out year after year.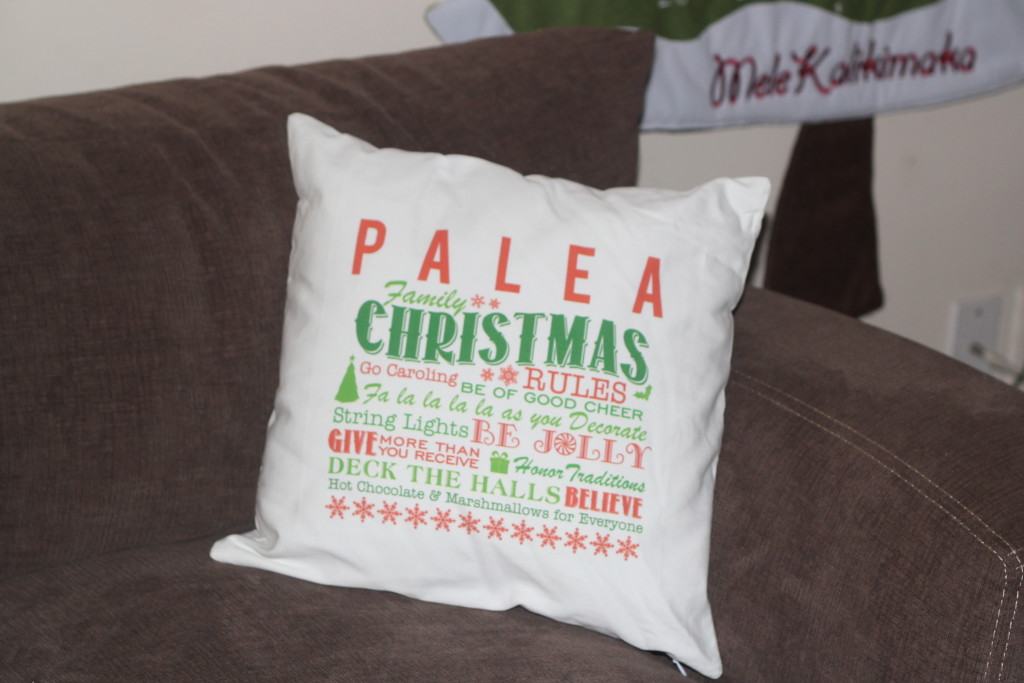 The Family Christmas Rules Pillow features your family name along with rules to ensure a great Christmas. Rules include, "Give More Than You Receive", and "Be of Good Cheer" among others. The pillow is white with red and green writing and design. The cover is made of 100% Cotton Canvas with polyester fiberfill. It's a nice pillow and adds a special touch of Christmas to our living room. There are a few things I'd change, though. First, it's smaller than I expected. It would be nice if it were a few inches bigger. I also found the pillow insert sent with the cover is a little small and does not fully fill the pillow cover. You may want to add more filling or use a bigger pillow insert. The Family Christmas Rules Pillow can be purchased for $39.99.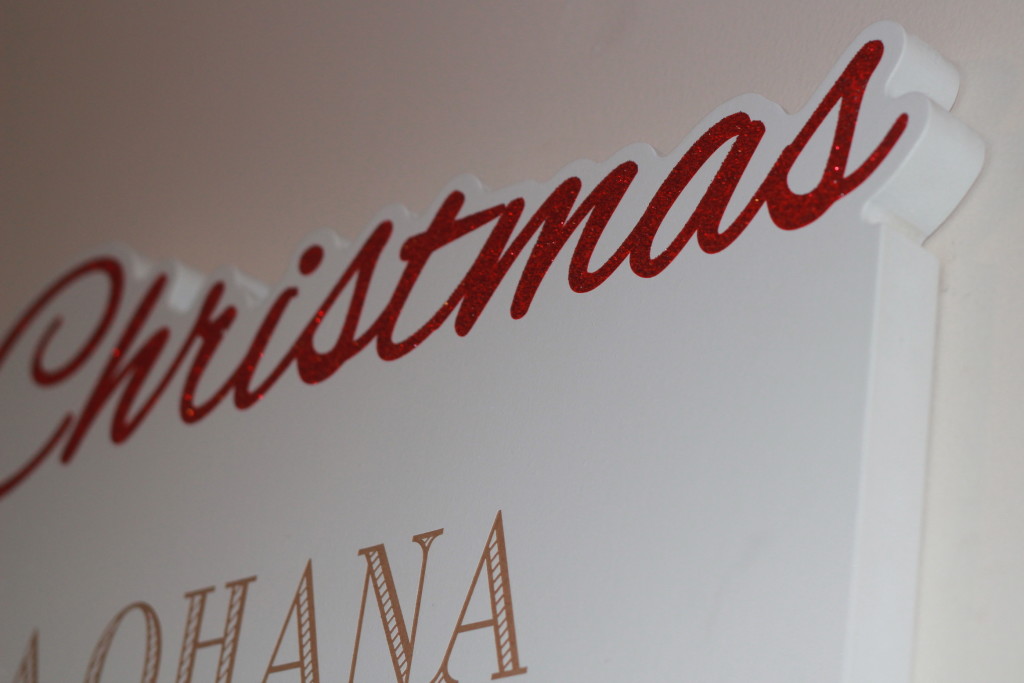 The Merry Christmas Stocking/Coat Holder is really beautiful. It's simple, yet festive and it's the perfect thing for our stockings. Last year, I hung our stockings on the back of a door. I like this so much better. If you prefer, it can also be used as a coat hanger. The stocking holder is solidly made of wood with four hooks for hanging our stockings. Perfect for our little family of four.  It measures 24″Wx8-3/4″H and can be personalized with any message up to 25 characters. The Merry Christmas Stocking/Coat Holder sells for $59.99.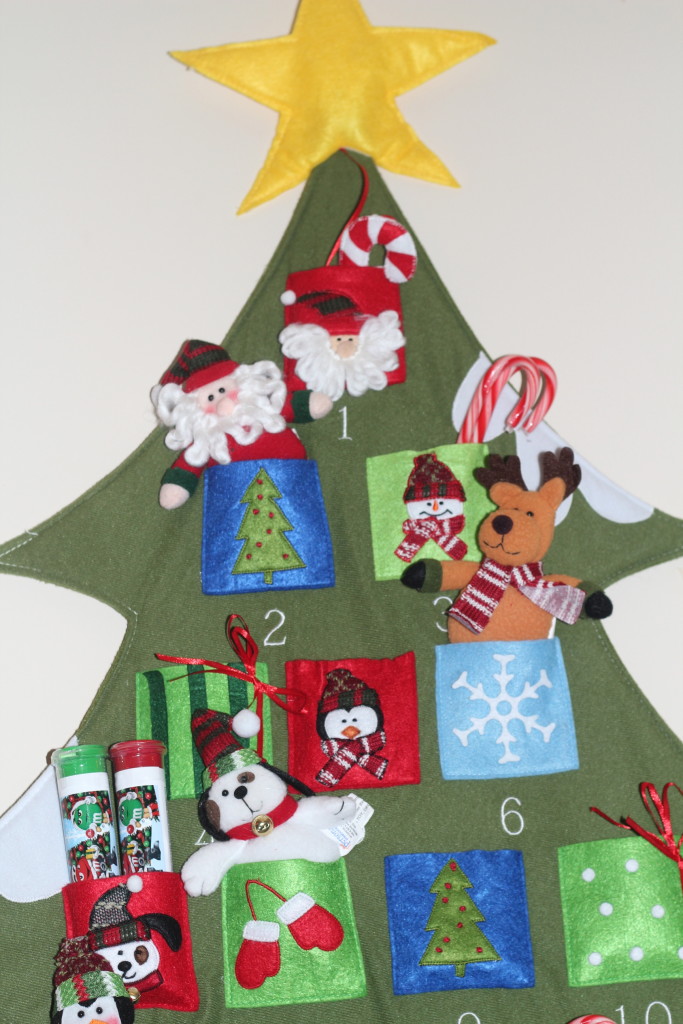 I love the Christmas Tree Advent Calendar.  It's my favorite of the three items I received this year. It's big, and takes up a good amount of wall space. The Advent Calendar really adds a nice touch to our overall decor and my girls are really enjoying it so far. I've always wanted an Advent Calendar like this. I'm easily able to fit little surprises or notes in each pocket. The girls look forward to checking the Advent Calendar each day as we count down to Christmas. It's a fun family tradition we'll look forward to every year. The Advent Calendar came with some small plush animals which I placed throughout the calendar. When one is chosen, the girls place them on our Christmas tree.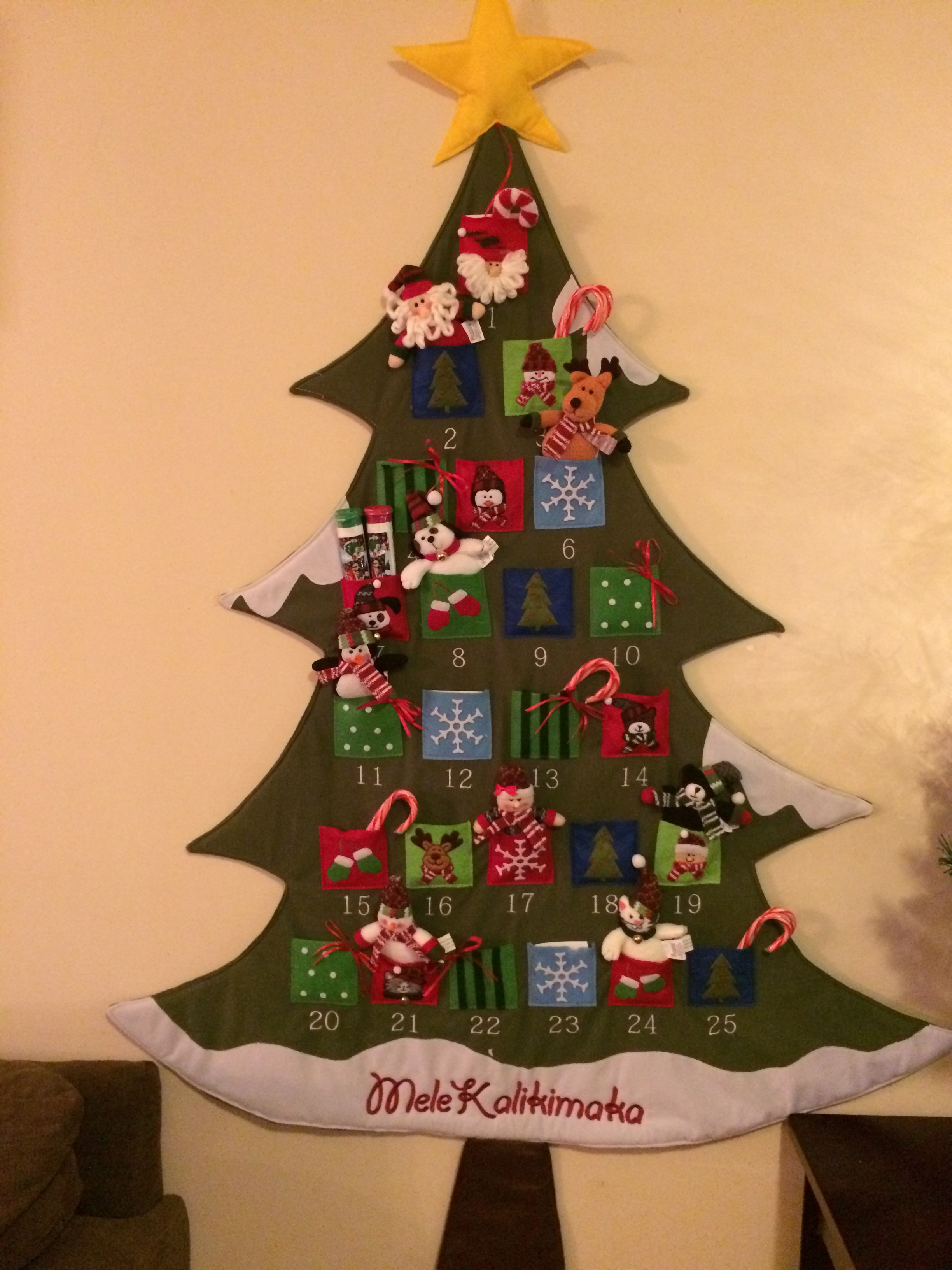 Personal Creations is a wonderful place to shop for personalized Christmas decor and great gift ideas. It's not too late to pick up some great Holiday decor. Check it out today!