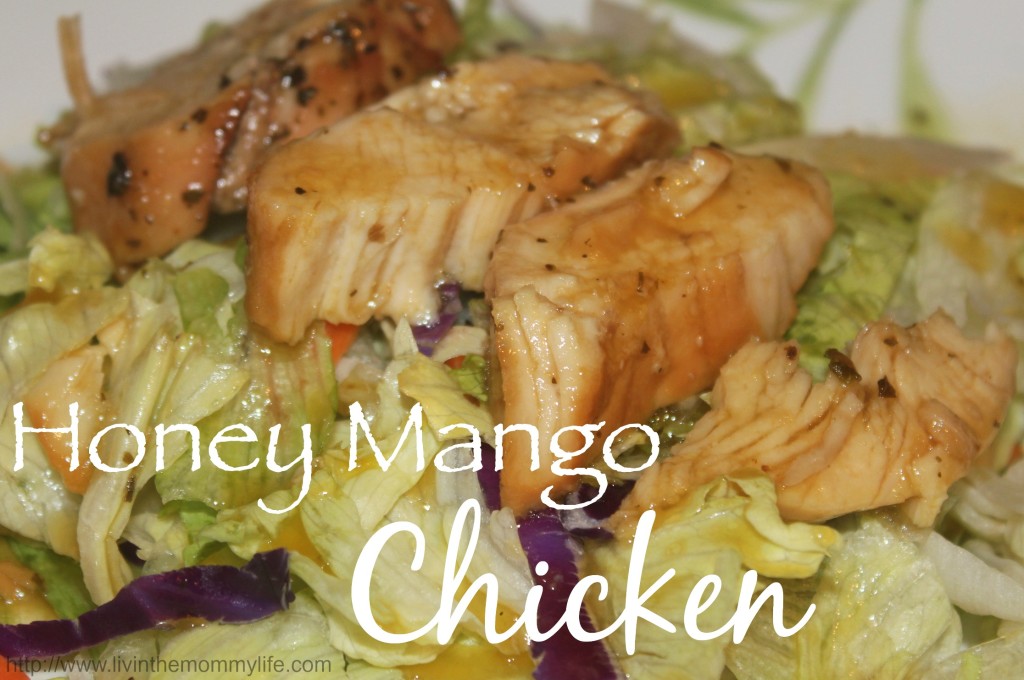 I love coming up with simple new dishes for my family.  Sometimes it's a hit, and others, not so much.  I like to think most of the time my creations turn out absolutely delicious!  A couple nights ago, I decided to come up with a new chicken recipe.  I was in the mood for something sweet.  I took a look in my fridge to see what I had on hand, and decided on mango chicken.  Adding a little honey and butter to the mix was perfect as the results were so tasty!  I loved it, and so did my husband.  My girls were at their grandmas house, so they didn't get to try it this time, but I'll be making it again for sure!  It was so quick and easy to prepare, just the way I like my dishes to be.  When it comes to cooking, "easy" is important to me.  Flavorful meals that don't take too much time to prepare are the best.
I made a salad with the chicken and a nice ripe avocado my husband brought home.  No dressing was needed.  Instead, I just drizzled a little sauce right over the chicken and lettuce.  It was delicious!  This chicken would also go great with some brown rice, quinoa, couscous, or veggies.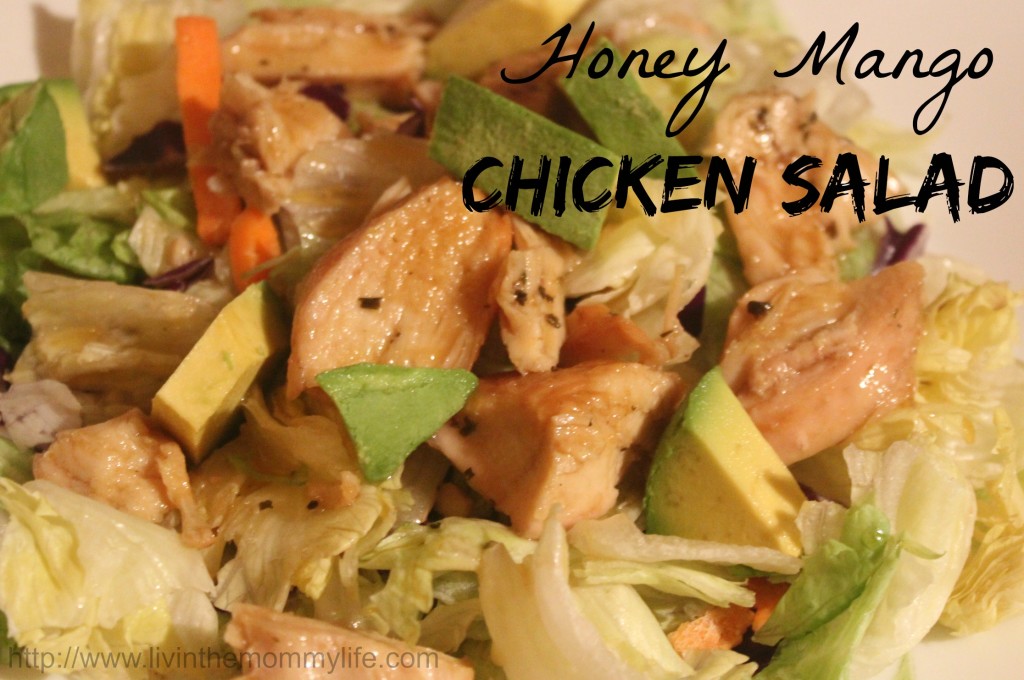 Ingredients
5 Chicken Breasts
1 c. Honey
2 c. Mango Juice
1/2 block of butter
basil
garlic salt
Directions
Preheat oven to 450 degrees.  Heat mango juice, honey and butter on stove until butter melts.  Mix occasionally.
Place chicken in pan.  Season with garlic salt and basil.  Once mango juice mixture is ready, pour onto chicken.
Place in oven for approximately 30 minutes.  Enjoy!