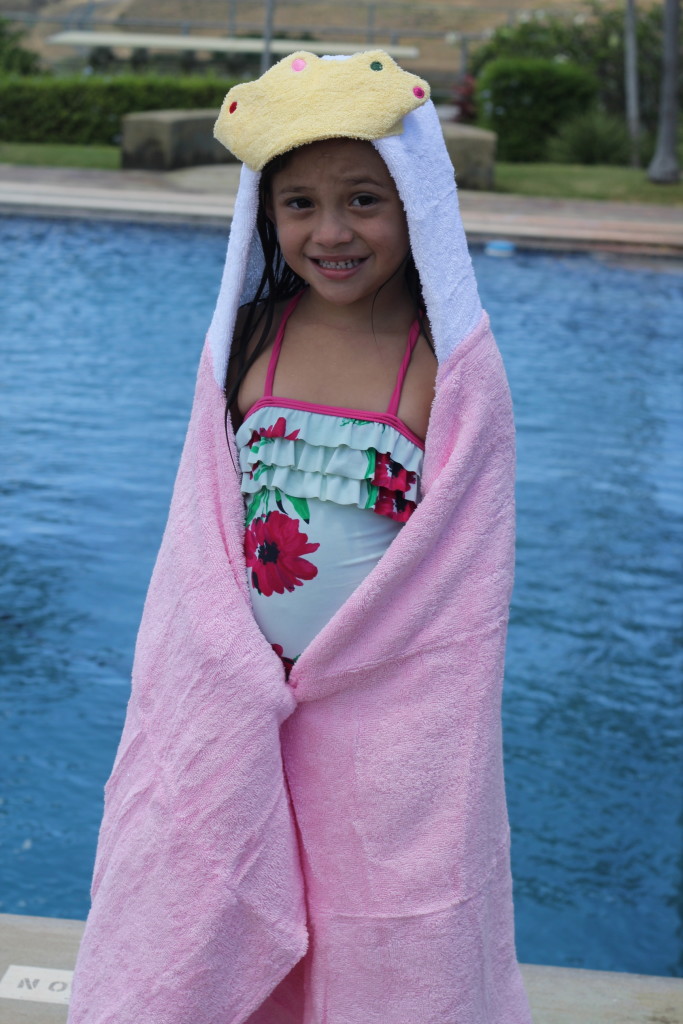 Disclosure:  I received this item for review purposes.  All thoughts and opinions are my own.
Summer is here, which means many families will be spending a lot of time at the beach, pool, or just playing with sprinklers in their yards.  My girls enjoy all kinds of water play and are definitely looking forward to long summer days in the water.  What will they be using to dry off after all that water play?  The super cute towels from Yikes Twins!
Kids will love drying off after their bath, a dip in the pool, or a swim in the ocean with these adorably cute hooded towels from Yikes Twins.  The towels come in 3 size options including infant, children an adult.  There's a nice selection of fun designs to choose from.  Some of my favorites are the mermaid, flower, and horse.  There's a great variety for both girls and boys and all personalities.

We received the "Princess Penelope" towel.  My daughter loves it and keeps it on long after she's dried off!  The Princess Penelope towel features a bejeweled tiara that's perfect for any little princess.  The pink towel has a white hood attached along with the tiara.  The 100% cotton terry towel is super soft and snuggly.  Kids will love wrapping themselves up with it to dry off.  They'll keep it on as they pretend to be a mermaid, monkey, or in my daughters case, a princess! The high quality towel measures 27″ x 51″ with a 10″ x 8.5″ hood.  The towel is perfect for children ages 2-8 years old.
Children's towels can be purchased on the Yikes Twins website for $39.00.