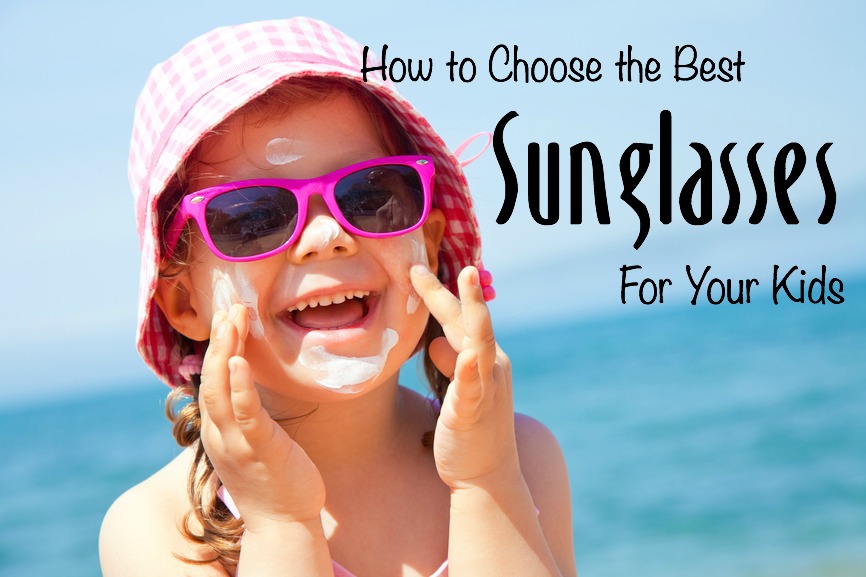 Disclosure:  This is a sponsored post.
The sun is out!  Make sure your kids are protected from the harsh UV rays from the sun. Always make a habit of dabbing sun block on them when going out. I go out of my way to apply sun block to the girls and myself every time we step out into the beautiful Hawaiian sun!
Did you know that your children's eyes can be damaged by the sun too? Children under 10 years old are at a high risk of skin and eye damage from UVR. Prolonged sun exposure can damage thedelicate skin that surrounds their eyes, and because their eyes haven't fully developed yet, a lot of the UVR penetrates their eyes and can cause damage.
So mommies, please make it a point to buy your kids a pair of sunglasses to that their precious little eyes will be protected too. When buying a pair of sunglasses for your child, keep these tips handy:
1.
Sunglasses that block 99 – 100 % of UVA and UVB rays (ultraviolet A/ultraviolet B). Grab a pair of sunglasses that shows the percentage of UVR protection. Ask your local eyewear store for the lowdown on UVR percentages. Bigger frames are better, because we would want to cover half their face with it. If you have a daughter, this would be easier! Choose the round, oversized frames.
2.
Impact-resistant lenses.  Choose lenses made of polycarbonate. Polycarbonate lenses are 10x more impact resistant than standard plastic lenses and should stand up to the abuse children may subject it to. Polycarbonate lenses are also lighter than your standard plastic, so your little one can easily wear pair and not even feel them! Choosing this type of lens will also make your child's glasses playground proof!
3.
Sturdy, "unbreakable" frame. When choosing a pair of sunglasses for your child, be sure to check the frame. Pick one that is flexible enough and won't snap like a twig when bent or dropped. Choose one with a rubbery-plastic material. This will ensure that the sunglasses can withstand anything your child throws at it, and also save your little one from injury.
4.
Elastic Bands. Getting your kids sunglasses may not be enough. Why not consider getting elastic bands? Elastic bands are attached to the ends of the frames' earpieces and can prevent accidental dropping and can be made shorter to fit snugly into your child's face. This will guarantee that the sunglasses stay on, no matter what!
5.
Hinges that go beyond 90 degrees. Check the sunglasses if the earpieces can move well beyond 90 degrees. If they can, you're good to go! These hinges have tiny springs attached to them and will keep the fit of the frame sung on your Childs face, making sure that the sunglasses won't fall off for no reason while walking, running or doing any other activity.
When it comes to eyewear, do not compromise quality.
This is very true. Cheap eyewear can do more harm than good, so stay away from them! Cheap knockoffs usually have little to no protection against harsh UVR and the lenses aren't tested for imperfections. This may lead to eye problems for your children in the long run. So please, don't skimp on a good pair of sunglasses. Recently, the US Consumer Product Safety Commission recalled several brands of cheap sunglasses for children because the paint that they used had alarmingly high levels of lead.
Also, cheap sunglasses or any type of cheap eyewear tend to have cheap materials too. They break, snap and fall off easily. I know I would never forgive myself if one of my girls got injured because of cheap sunglasses.