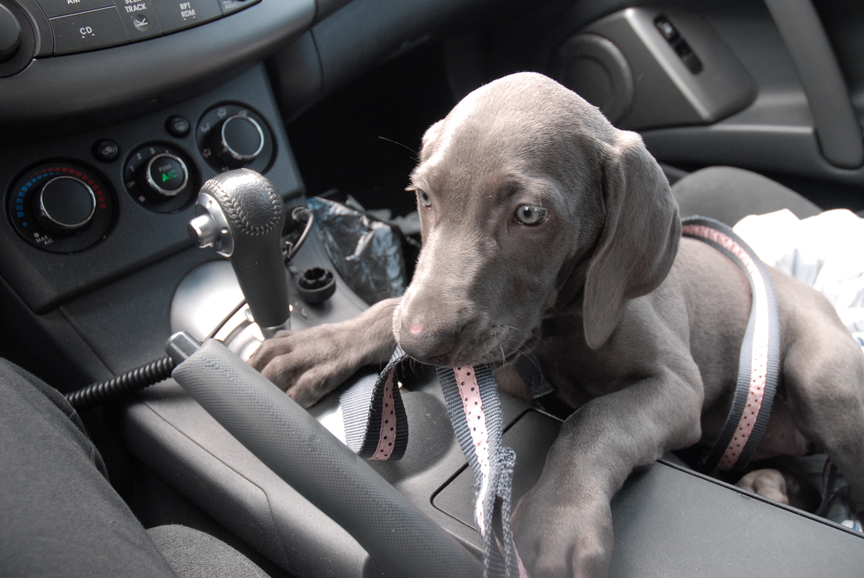 Disclosure:  This is a guest post.
Pets love you and they want to play. When you own a dog it is easy for certain things to get a little messy. Pet dander can be an issue for one thing. Their toys all over the place can be another problem. However, you do not have to live in a mess. You can have a clean home that is nicely arranged even when you have a dog.
Minimalistic Tendencies
Adopt minimalistic tendencies. If you are going to be a dog owner, you need to realize your dog needs space. They need space to sleep, to play, and to enjoy you. It might take selling a few of your things, putting them in storage, or simply giving them away. It depends on the size of your home. If you are in a small home then having less items of yours will keep clutter down, yet you can still arrange your home nicely. You will also have more space for your beloved pet with a designated toy and sleeping area.
Toys and Sleeping
Dogs are wonderful pets for several reasons, but one of the biggest is their trainability. If you take the time to train your dog properly then you can have a nicely arranged home all the time. It is possible to train your dog to put his toys away when he is done playing or at the end of the night before bed. If your dog can fetch he can learn what "put away your toy" means. In fact it can be a little game you do at the end of every night. It shows your love and your dog will be happy for a reward.
To keep the furniture and bed clean when you have a dog it takes training them off areas they are not allowed. This requires you to have a bed they can lie down in at all times including in the middle of the night. By assigning a chair, dog bed, or other area for sleep and rest, your home can remain nicely arranged.
Removing the Dog Dander
Dogs shed. It's a common problem, but not something you have to live with. You will need to take time in your busy schedule, but you can keep things cleaner by giving your dog some grooming. If you brush your dog on a daily basis then most of the hair just like your hair, will wind up in the brush; therefore, the trash. It won't stop it all from getting in the carpet, but it will provide a cleaner home all around if you do groom your dog.
Cleaning on a Daily Basis
Rather than letting the dog hair build up so your home looks a mess, you can clean daily. Run the vacuum for a few minutes using a pet approved appliance. There are plenty made to catch pet dander and get pet hair off the carpet. Also sweep each day.
Taking a little time means less of a mess when you do a thorough clean. As long as you train your dog to stay off the furniture, not run amuck in your home, and you groom your pet your home can look nice and clean all the time versus a mess with toys everywhere.