No one likes to get sick. Unfortunately, sometimes it happens, and when it does, it's so important to be prepared. We have to be ready to fight the fevers, coughs and colds that come our way.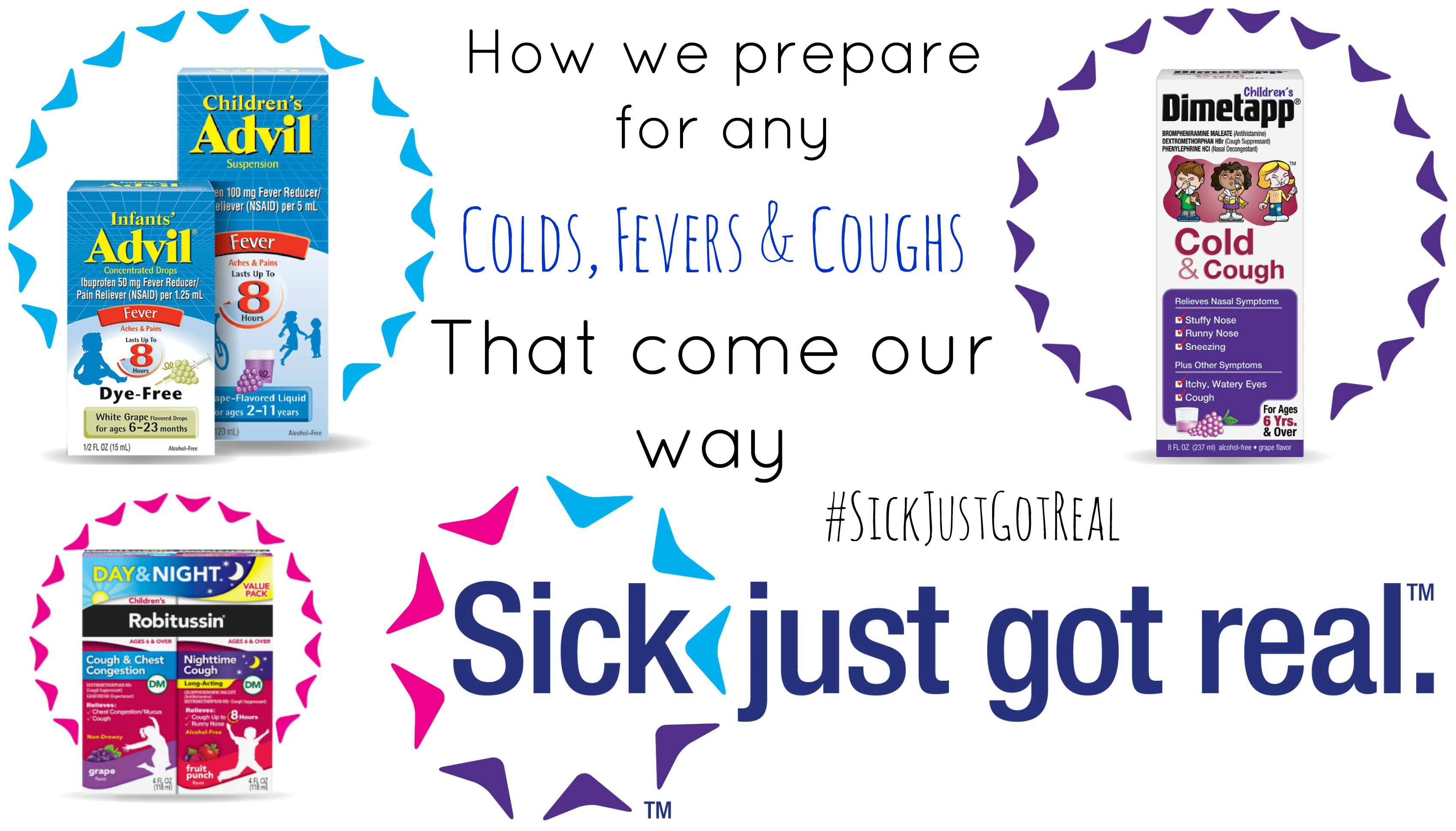 Kids are exposed to germs every where they go – at school, the playground, in stores. Yucky germs are just waiting to infect our poor kids. I try to prevent them from contracting these nasty bugs as much as possible by reminding them to wash their hands and keep their hands out of their mouths and off their face, but of course, kids are kids, and they'll come in to contact with these germs at one point or another.
Luckily, there are awesome solutions to help tackle all the yucky symptoms. Pfizer Pediatric products are here to help when your kids are feeling down. They offer products such as Children's Advil®, Children's Robitussin®, and/or Children's Dimetapp®. All of which can be found at your local Target store.
Infants' and Children's Advil® provide unsurpassed fever and pain relief(1) , and contain ibuprofen, the medicine pediatricians use most for their own kids' fevers(2) (for ages 6 months -11 years)
Children's Robitussin® provides soothing action and cough control with some formulations lasting up to 8 hours (for ages 6-12 years)
Children's Dimetapp® provides great-tasting cold-fighting power and is the #1 pharmacist recommended brand for children's cough & cold symptoms(3) (for ages 6+)
My 5 year old is a very active little girl. She never stops! I know when she's not feeling well because she's so calm, and quiet. Not herself at all. Once I give her some Children's Advil® she's back to normal. It really works, and for that, I am thankful!
Livin' The MOMMY Life along with Pfizer Pediatric is giving away one bundle of Pfizer Pediatric Platform products to 1 lucky winner. Giveaway ends 04/14/16. Open to US residents. Livin' The MOMMY Life is not responsible for prize shipment. Enter using the rafflecopter form below.