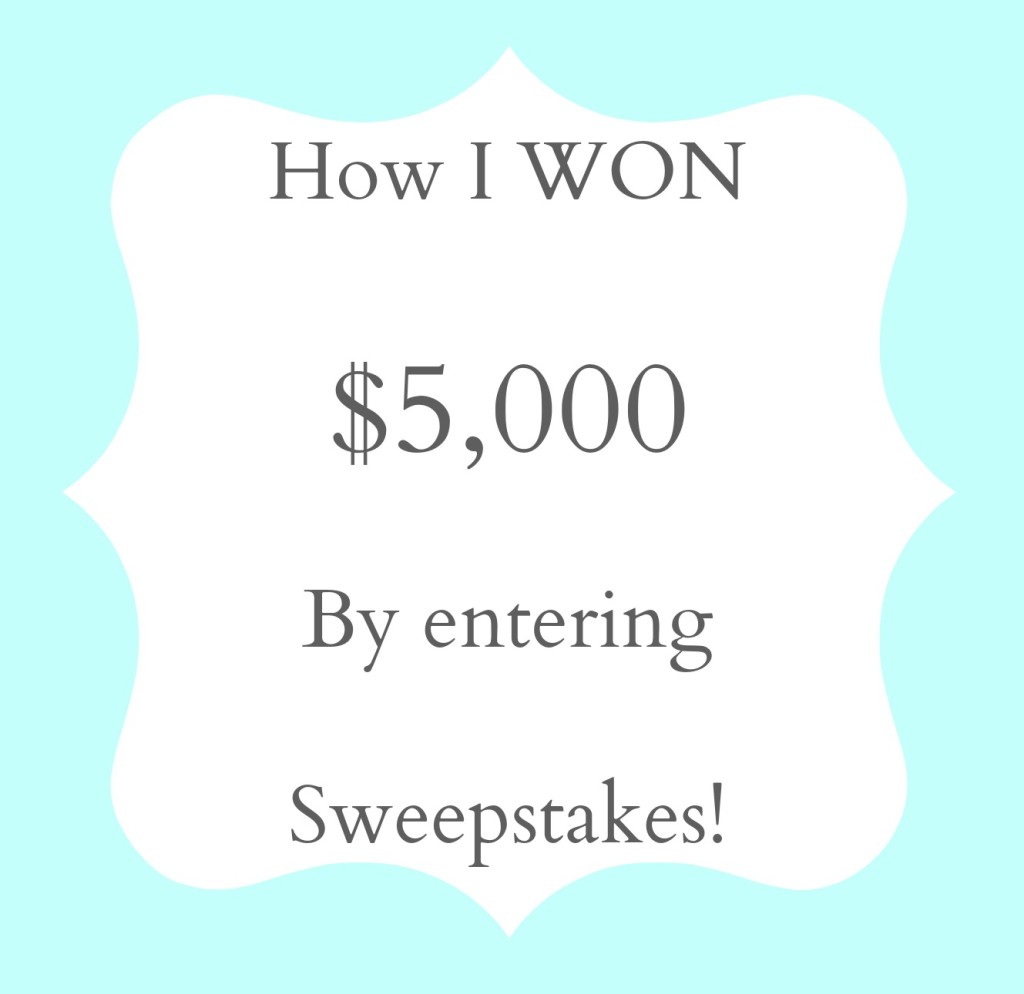 Back in September my husband convinced me to enter sweepstakes after he watched "High Stakes Sweepers". So, I'd stay up late at night entering sweepstakes and blog giveaways. I felt I had more of a chance with the blog giveaways, so I spent most of my time entering those. I did try for a few of the bigger sweepstakes, but never in a million years did I actually think I'd win!
After entering these contests for over a month, I slowed down to entering just a few a week. It takes a lot of time, and although I did win some nice prizes, it wasn't anything really big. I won some books, DVDs, CDs, toys, and the best was a Party Cube sound system.
Well, I got an e-mail last month that proved that it really IS possible to win the bigger prizes. This was back in January, and although I was super excited then, I had to see the actual prize to really believe it. Which is why I'm only writing about it now. After getting the e-mail, I just couldn't believe I had really won. At first, I thought "it has to be a scam". So I did some quick research on the company (ePrize) and the sweepstakes I had won (Nestlé 3D Home Theatre sweepstakes) and as far as I could tell it was real!  I was so excited, yet still felt it was too good to be true!  After getting the affidavit  notarized at my bank, I quickly sent it off.
After weeks of waiting, I finally received my prize in the mail yesterday! This makes me want to enter more and more sweepstakes, as you just never know! The way I see it is, "You can't win, if you don't enter".  So, I didn't receive the 3D Home Theatre System, but instead I was sent a $5,000 Visa debit card to buy one! I'm still so excited, and now I know, it really is possible to win.
Do you enter sweepstakes? If you just started, don't give up. Imagine if I kept it up, entering every night. Maybe I would have won even more! I believe this giveaway ended in October, and I didn't find out I was a winner until January. So, it may take some time to find out you've won. Don't give up, just keep entering!
If you're a sweeper, I'd love to know what's the best prize you have won?