I'm so excited!  I LOVE to shop and especially like finding the best deals around.  Family and friends always come to me for advice and suggestions when it comes to shopping.
I just signed up to be a Personal Shopper with ShopYourWay and I would love to be YOUR Personal Shopper!  Have you heard of ShopYourWay Rewards?  It's the reward program where you earn points when you shop at Sears, Kmart, Land's End, or mygofer.com.  Those points convert into CASH which you can use towards your next purchase!  If you're not a member, you can sign up with me as your personal shopper and you'll automatically be added to the program.  It's 100% FREE to sign up, so please do.  If you're already a member, just follow my link and add me as your Personal Shopper.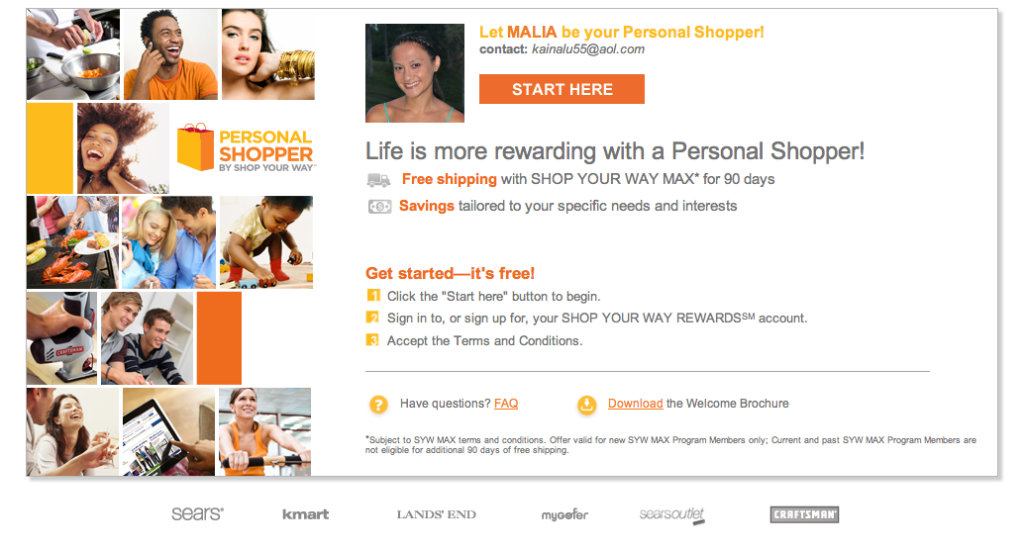 As your Personal Shopper I can help you find the products you are looking for.  Whether you're looking for a new outfit, or a gift for someone special, I can help you out!  I can even make a catalog just for you based on what you're looking for.  The catalogs remind me of my Pinterest Boards.

The ShopYourWay site is pretty cool.  You'll be able to make your own catalogs and add the products you like, want, or have.  It's a great way to get all your ideas in one place.  You'll also be able to enter Sweepstakes that are only open to ShopYourWay Members.  I just entered to win a pair of Diamond Earrings!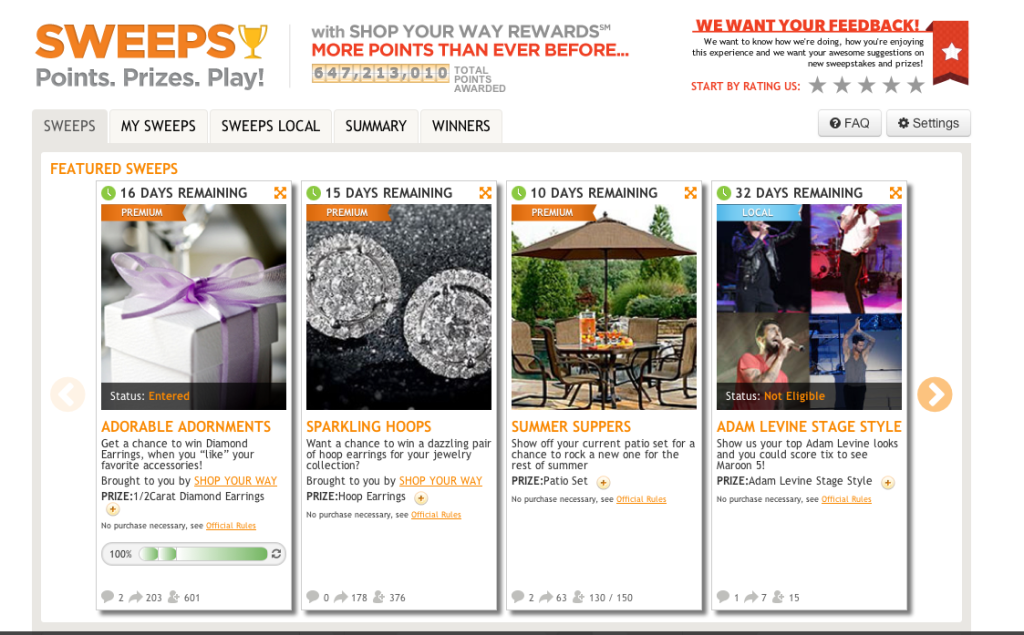 So…how does this sound?  Are you interested?  Please sign up.  When you do, I'll be able to send you some great COUPONS that are exclusive to members.  It really is a great program and I look forward to helping you SHOP!