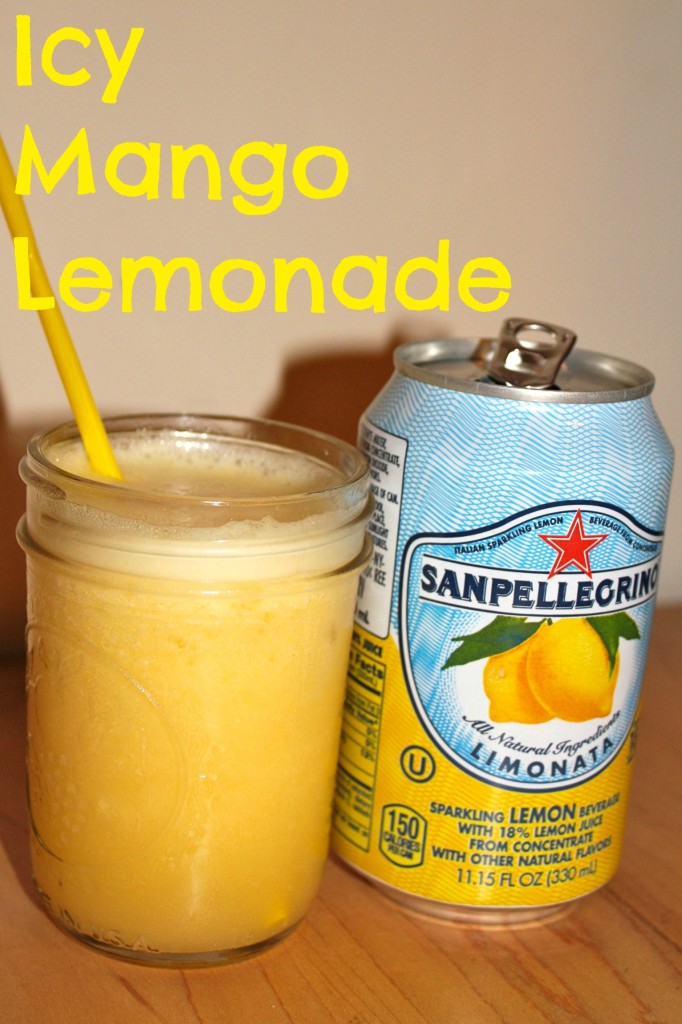 I love lemonade, and have been craving it a lot lately.  Maybe it's the super hot weather we've been having.  Lemonade is definitely a thirst quencher on hot sunny days!  I bought a six pack of San Pellegrino  Limonata – Sparkling Lemon Beverage for the first time last weekend.  If you like lemonade, you'll love it.  It's not overly sweet so you'll still have the sour lemon flavors which I enjoy.  I decided to change it up a bit by making a frozen lemonade.  McDonalds has a frozen strawberry lemonade that's pretty tasty and I wanted to try and re-create it, but instead of strawberries, I used frozen mangoes that I bought at Costco.  The final product was tasty, but it didn't have the slushy consistency that I was going for.  It did taste really good though, good enough that I want to share it with all of you!
Icy Mango Lemonade
1 Can San Pellegrino Limonata
1 c. frozen mango (or frozen fruit of your choice)
Organic Agave (natural sweetener) – to your taste
Ice
Add all ingredients to the blender and blend.  Enjoy!  *makes about 2 servings.