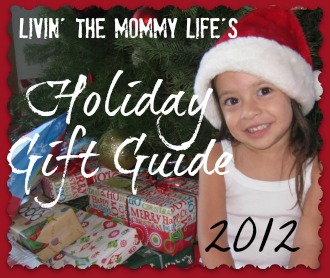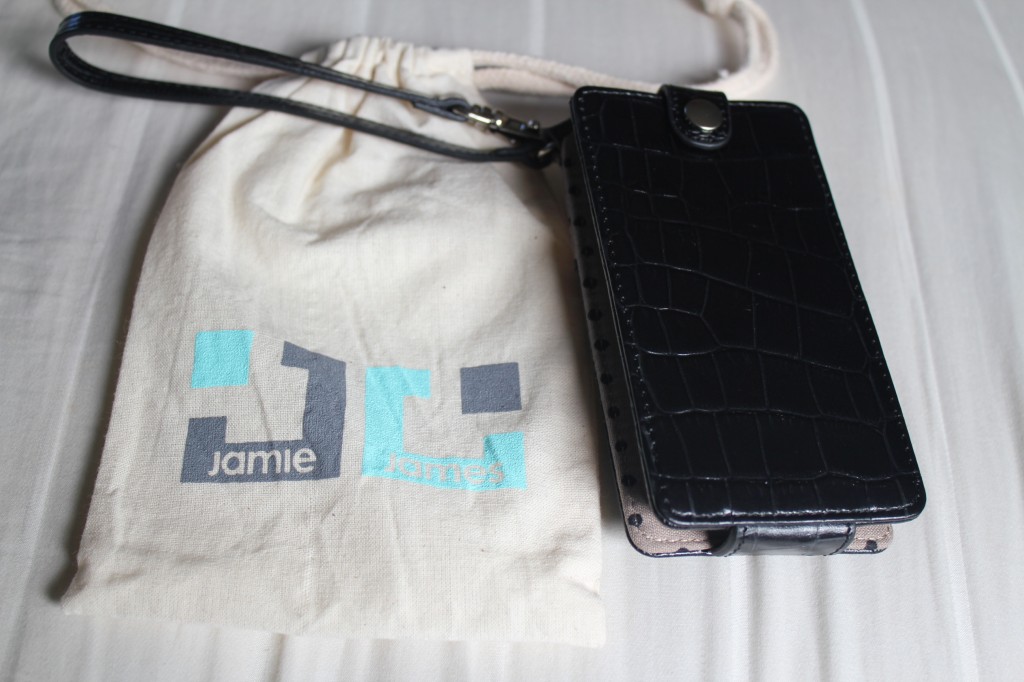 So, what exactly is a Cellfolio? It's a cell phone case + a leather wallet in one!  The best part of these Cellfolio's is that they fit most smart phones!  Whether you have a Galaxy, Droid, iPhone, or BlackBerry, they will fit in this case.  If you get one of these there will be no need to upgrade your case when you change phones.  There are a variety of style choices to choose from and they range in price from $35 to $58.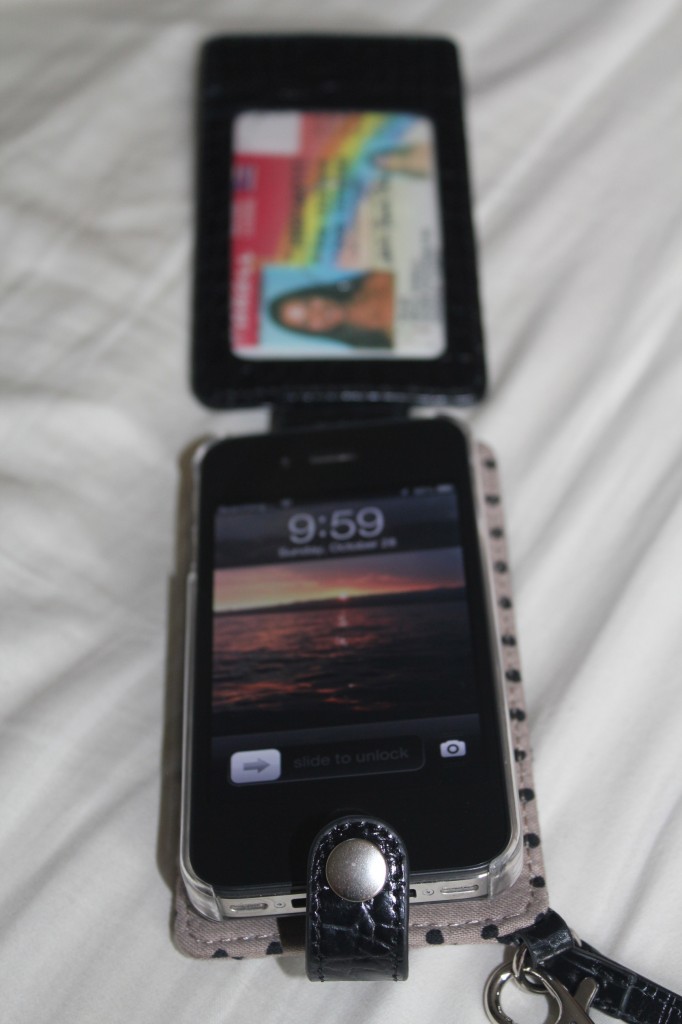 I received the Rye style in Black Crocodile.  This case is very well made, and stylish!  I like how it keeps your ID, cell phone and cards all in one place.  The cover closes to protect the screen of your phone.  This case came with a free clear iPhone case to hold the iPhone.  I attached the velcro to the iPhone case and put the phone in the case.  You can choose a free plastic case for an iPhone 4, 4S or 5.  If you have other types of Smart Phones, you attach the velcro directly to the back of your phone!  The velcro held the case securely.  The Cellfolio comes with two pieces of velcro so you are able to use it with another phone if you'd like.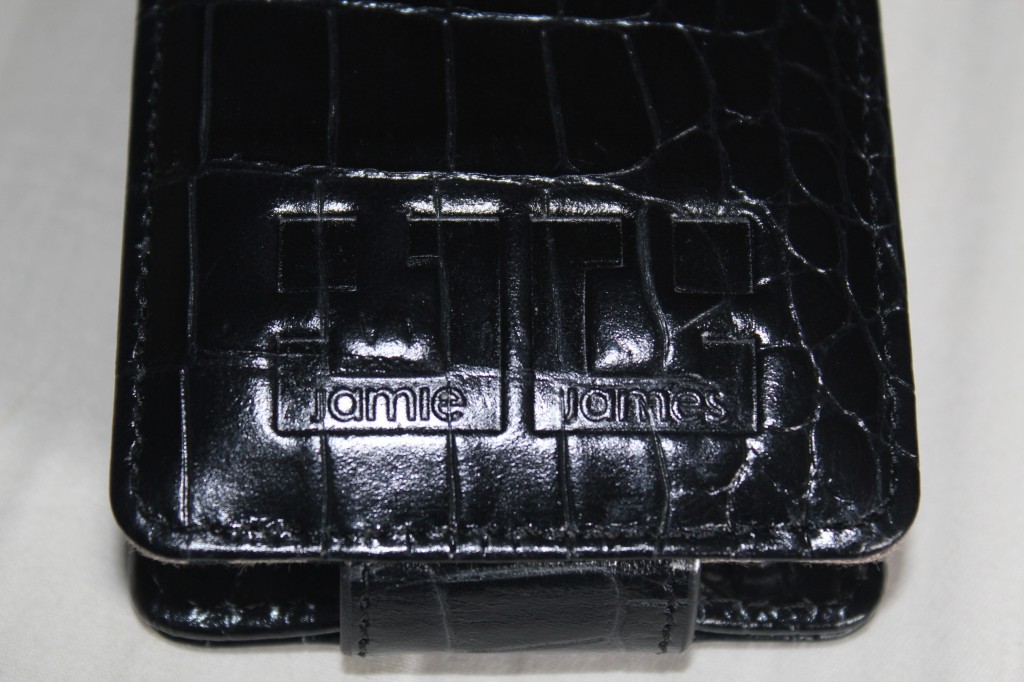 What attracted me most to this particular Cellfolio was the Black Crocodile look of the leather.  There is an ID slot on the inside of the Cellfolio and four card slots on the outside.  You could also hold a few dollars in one of the card slots.  This is perfect for a night out if you don't want to lug around a purse.  On a normal day, I'd probably use this in addition to my wallet rather than in place of it.  There just isn't enough room to fit all that's in my wallet.
These are very nice and would be a great gift for anyone who's looking for a stylish case for their Smart Phone!  You can purchase one directly from the Jamie James website.
Disclosure:  I received this product for review purposes only.  All thoughts and opinions are my own.