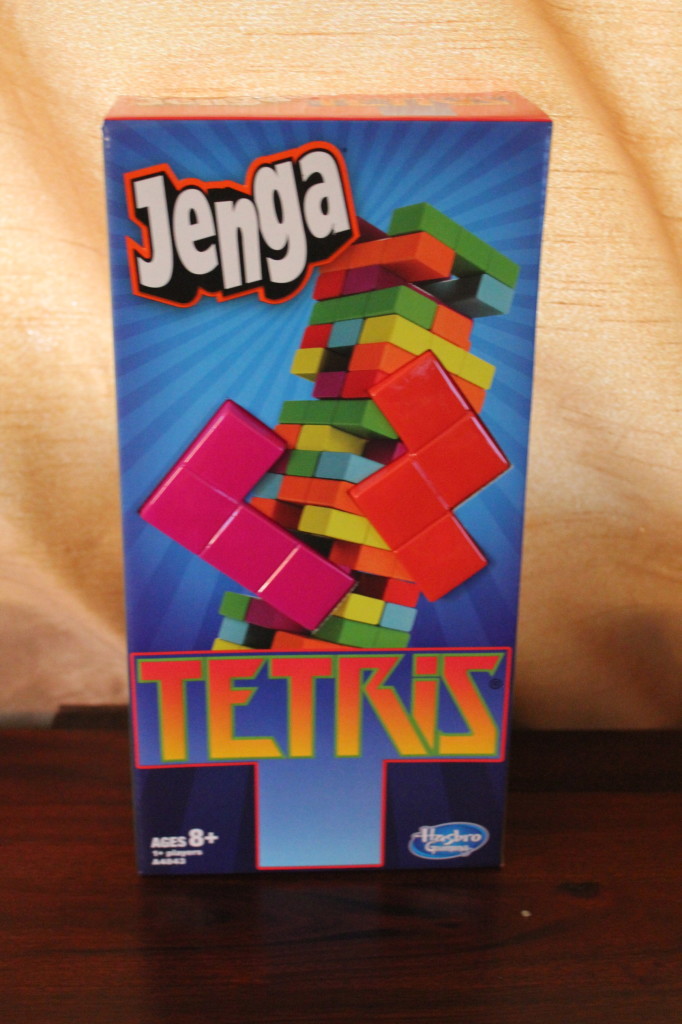 Disclosure:  I received this item for review purposes.  All thoughts and opinions are my own.
I remember playing both Jenga and Tetris back when I was a kid.  It's been years since I've played either game, so I was very excited to try out Jenga Tetris from Hasbro.  It  has brought the original Jenga to a whole new level!  Jenga Tetris combines the two popular stacking games into one. If you thought Jenga was a challenge, wait until you try Jenga Tetris!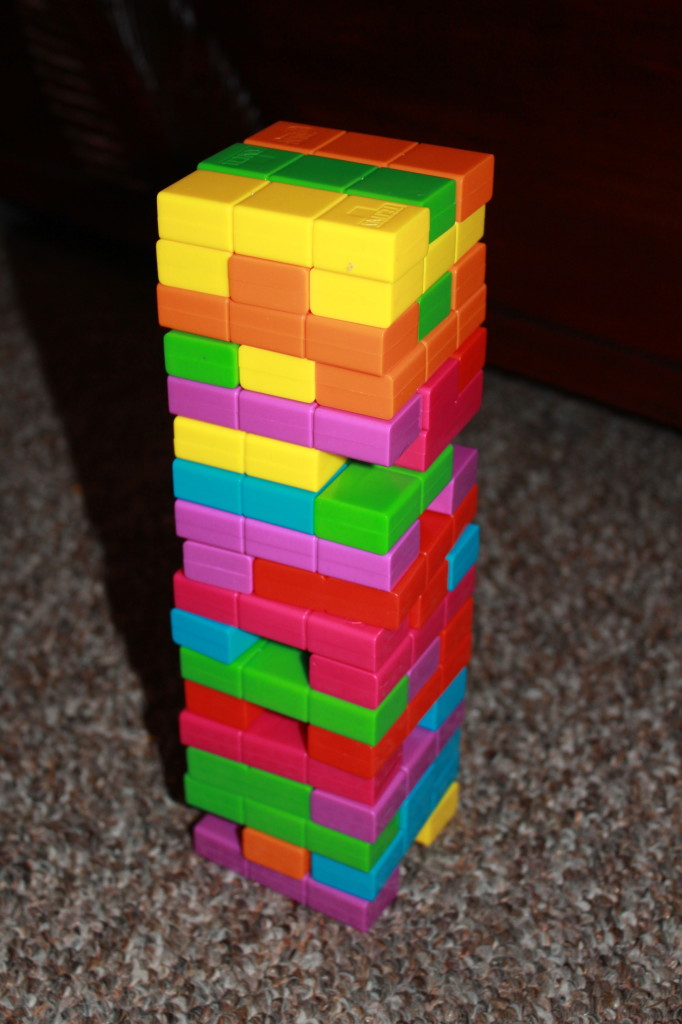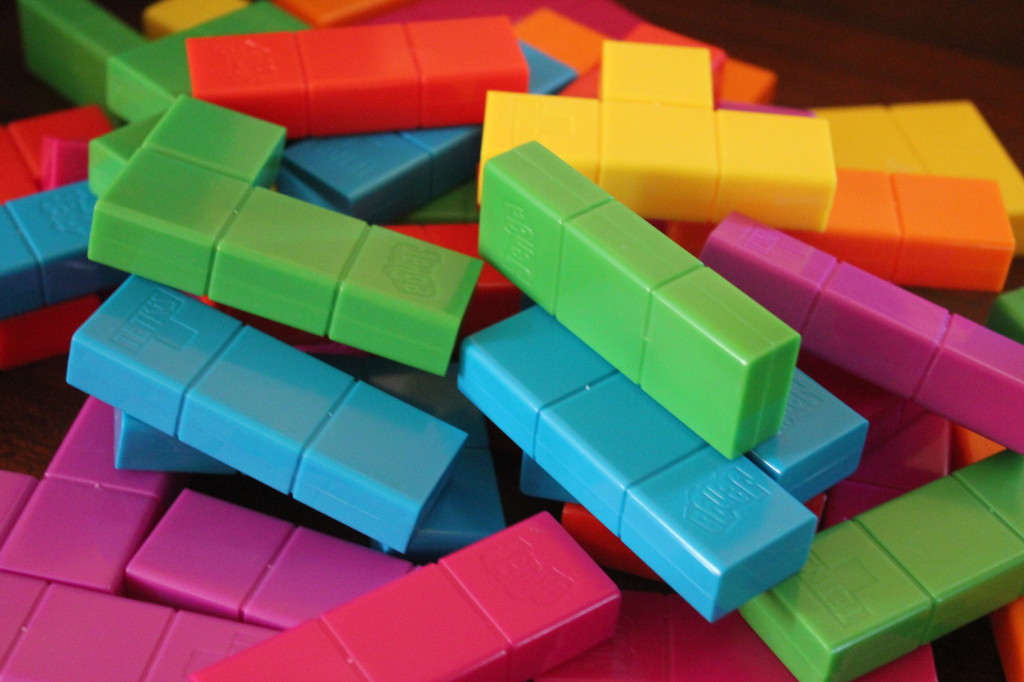 To play, you use the Tetris style blocks to build a tower. The tower can be built in any number of ways as the blocks are all different. Once the tower is built, players take turns removing blocks and placing them on the top of the tower. It takes some time to choose the right block, as one wrong move will end the game!   The object is to stack the blocks as high as possible without making the tower fall. Jenga Tetris is very challenging, but still lots of fun. It is recommended for kids 8 and up.