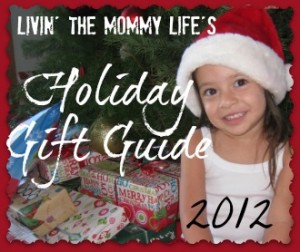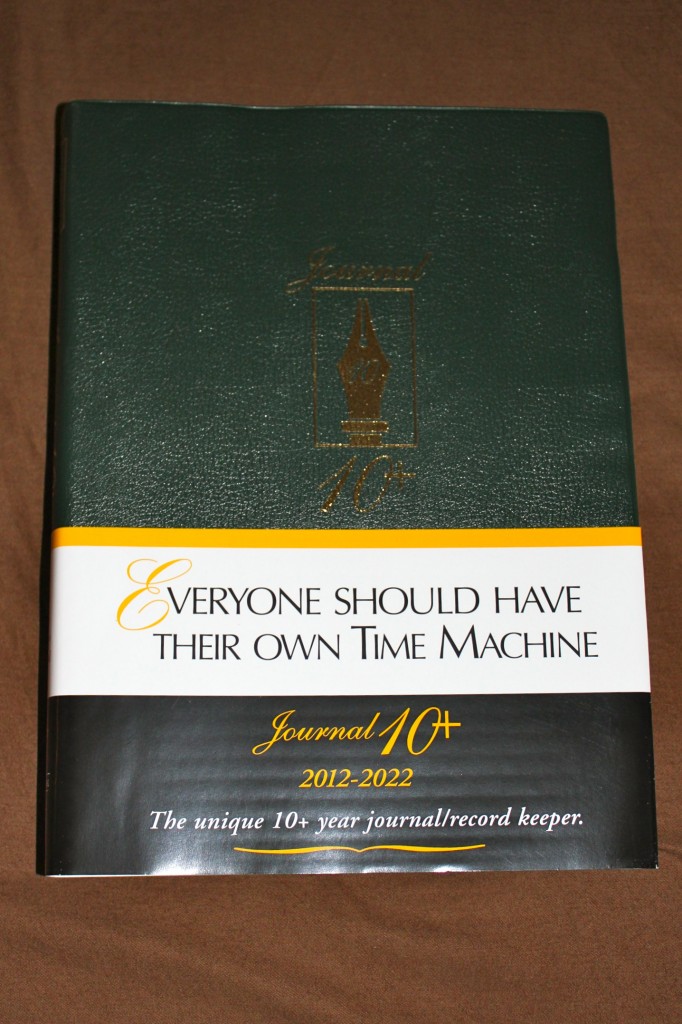 Journal 10+ is probably the best journal I have ever come across.  It really is a great idea.  With journal 10+ there is no need to fill a whole page each day, instead you can sum your day up into a few sentences!  This makes it more likely that you'll be back to write a little something each day.  It really won't take more than a few minutes of your time.
I love the way the pages are set up.  Each date has it's own page and each page is divided into 11 sections, one for each year.  This way you can easily see what you did on that exact date 10 years ago!  It's a wonderful keepsake and a great way to record and review your life's events a decade at a time!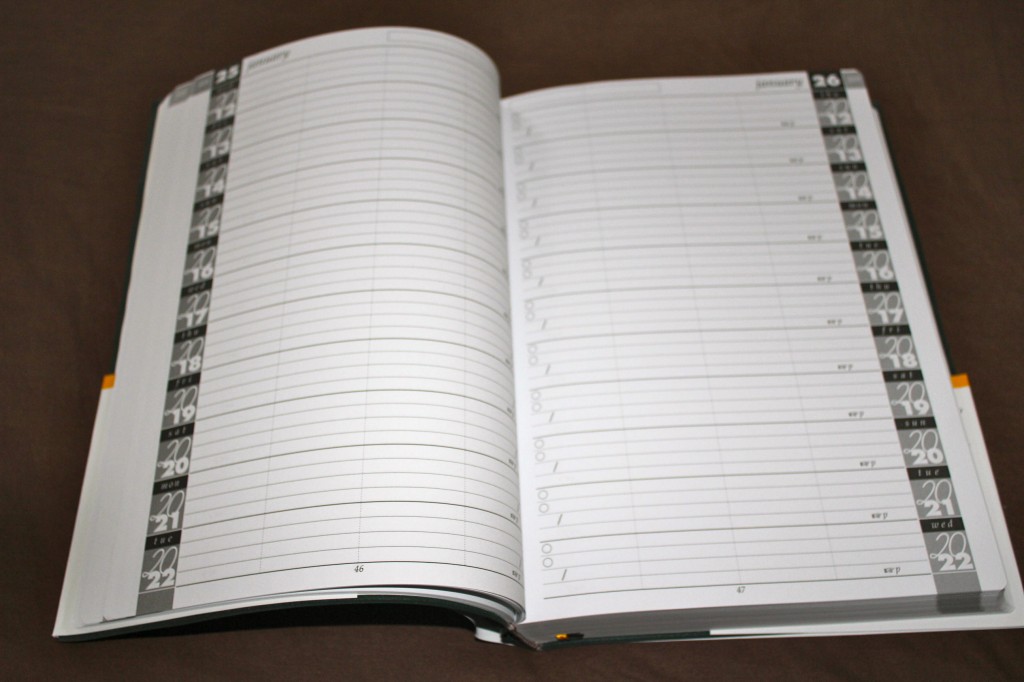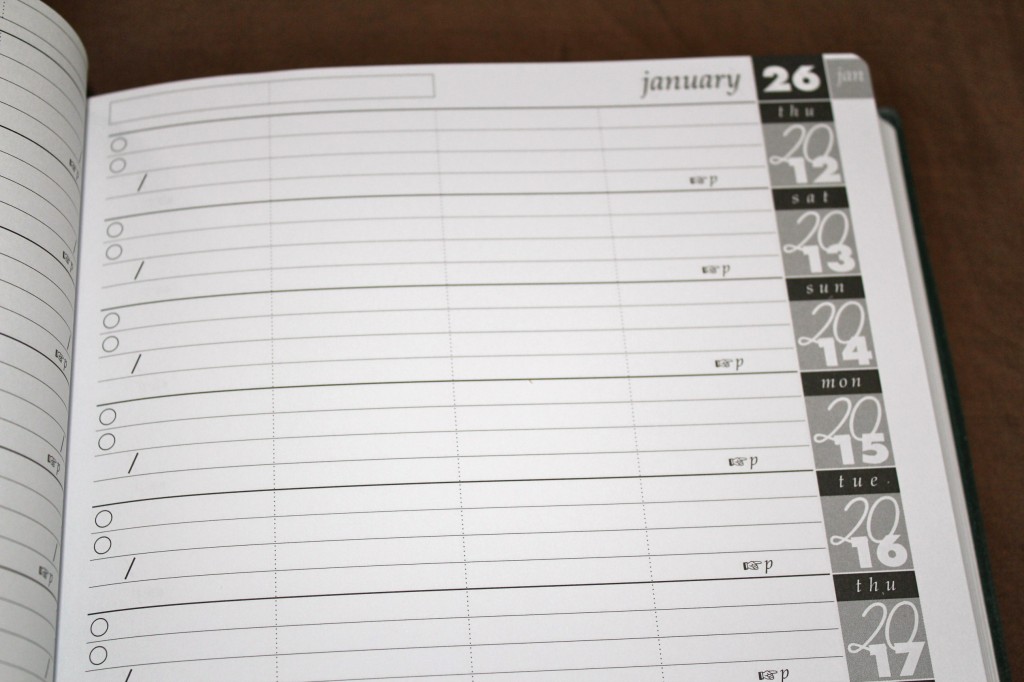 You can record what you're doing, thinking, eating, watching, anything your heart desires.  I think it'll be fun to look back on this journal years from now.  It's a great way to remember every little moment of your life.  I'm excited to start my Journal 10 in January 2013.  I had thought about starting right away, but decided to start at the beginning of the year.  I'm going to make it a point to write a little something each day.  I'd love to share it with my daughters when they are grown!
You can purchase your own Journal 10+ on their website or on Amazon for $39.95.  This would make a wonderful gift for just about anyone!
Disclosure:  I received this product for the purpose of this review.  All thoughts and opinions are my own.