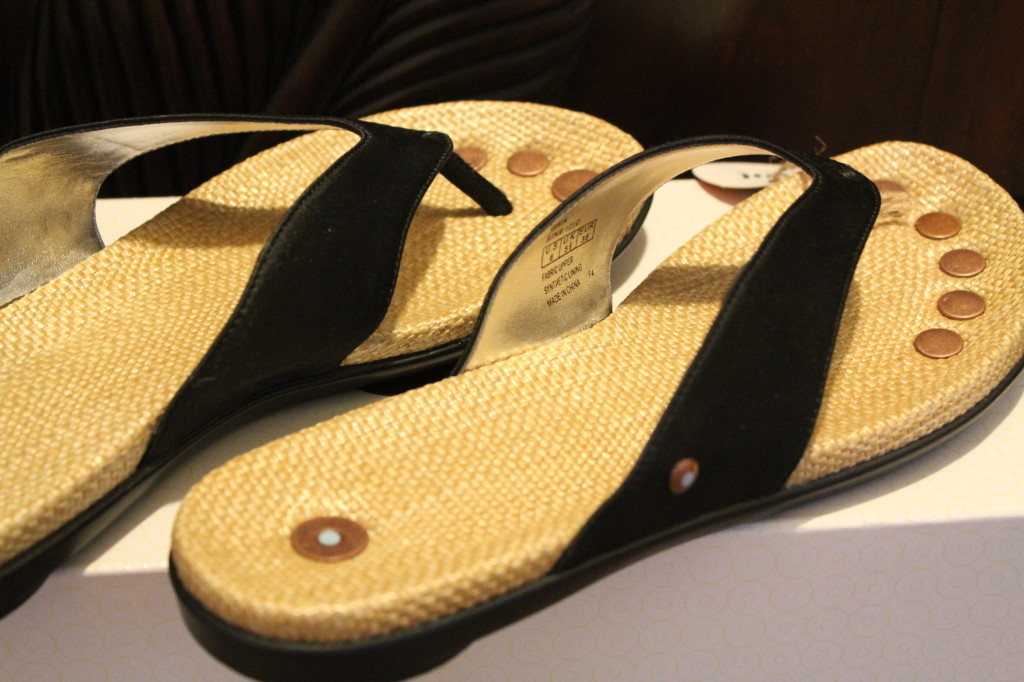 Juil footwear cleanses your body of free radicals, based on a concept known as earthing or grounding. Whereas most footwear insulates your body from making a connection with the earth, the copper "dots" in Juil earthing shoes act as a conduit between your body and the Earth, allowing you to stay truly connected and balanced.
I received a pair of Juil Gaia Flip-Flops, or as we call them here in Hawaii "slippers".  Most of the Juil sandals have a leather footbed, leather upper, and are lined with leather. Being that the Gaia is Vegan, it contains no leather.  The footbed is a natural woven grass and the upper is a fabric with a satin finish.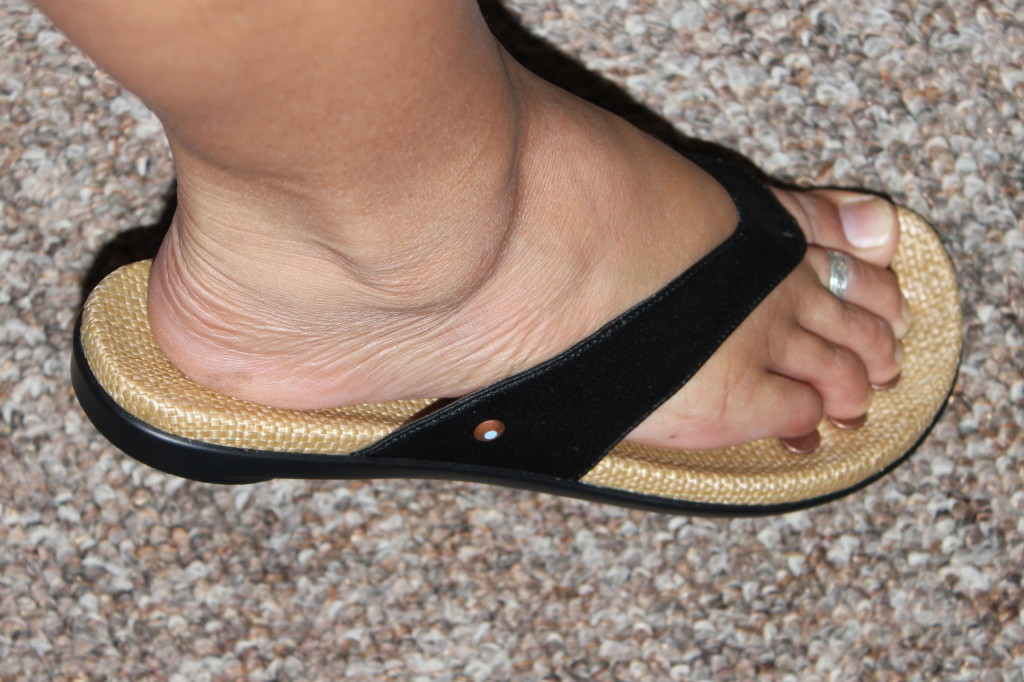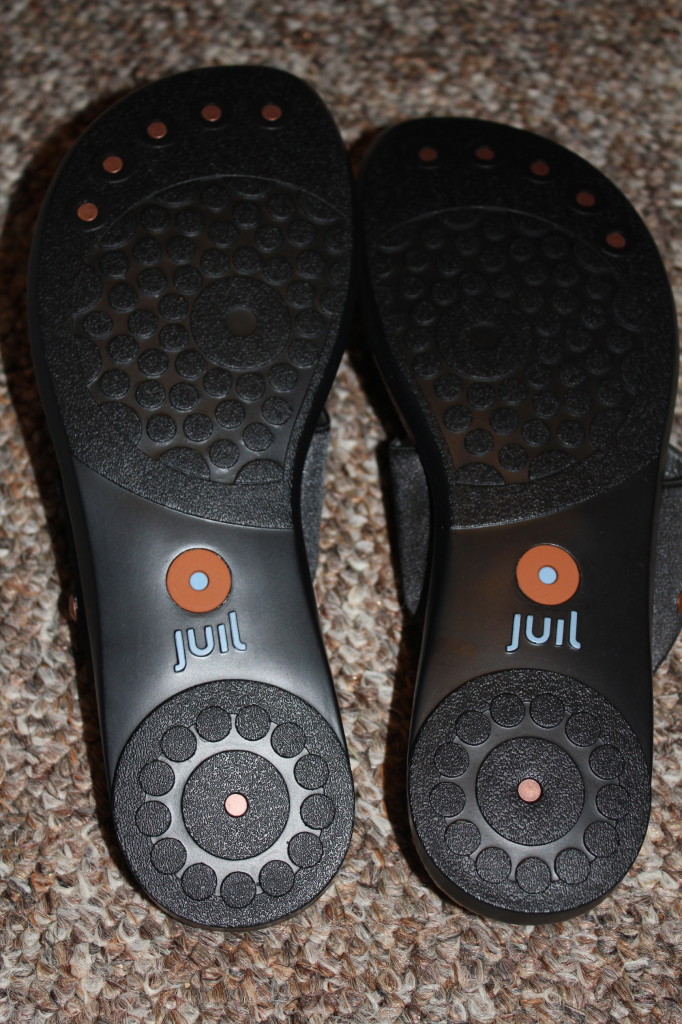 These sandals are simple and casual, yet still very attractive.  They appear to be very well made.  I like that they can be used for every day wear.  I live in these types of sandals and rarely wear covered shoes, so these really are perfect for me.  I wear them with jeans, dresses or shorts.  They really go with everything!  The Juil Gaia Flip-Flops are comfortable, and fit true to size.
These sandals normally sell for $125, but I just visited the site and it seems they have a special sale going on right now where you can get a pair for just $59!  Check out the site as all styles are now on sale.  Juil sandlas would make a wonderful gift for the upcoming Holidays.
Want more Gift Ideas?  Check out Livin' The MOMMY Life's 2013 Holiday Gift Guide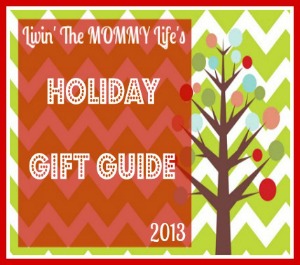 Disclosure:  I received this product for review purposes.  All thoughts and opinions are my own.