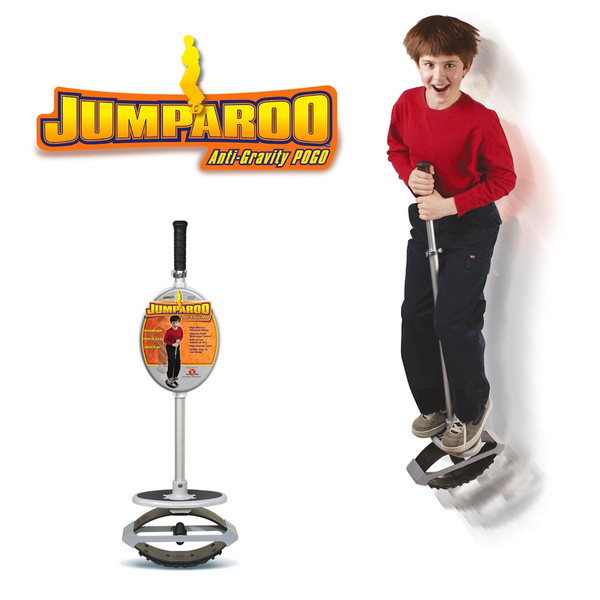 Disclosure:  I received this item for review purposes.  All thoughts and opinions are my own.
I love finding toys that will have my girls playing outdoors.  These days, kids seem to be spending a lot less time outdoors compared to the time we spent playing outside when we were kids.  The JUMPAROO Anti-Gravity Pogo is just the toy that will get my daughter playing outside and having fun!
The JUMPAROO Anti-Gravity Pogo is different than the ordinary pogo sticks you may be used to, in more ways than one.  This pogo features a "joystick" style handle that allows jumpers to maneuver the pogo in the direction they choose to go.  It also features rugged rubber T-Springs that allows jumpers to jump 2 feet in the air!  The non-marring base won't leave marks on floors, so for those of you who live in colder areas and won't be going out all Winter, you can use this pogo indoors as well.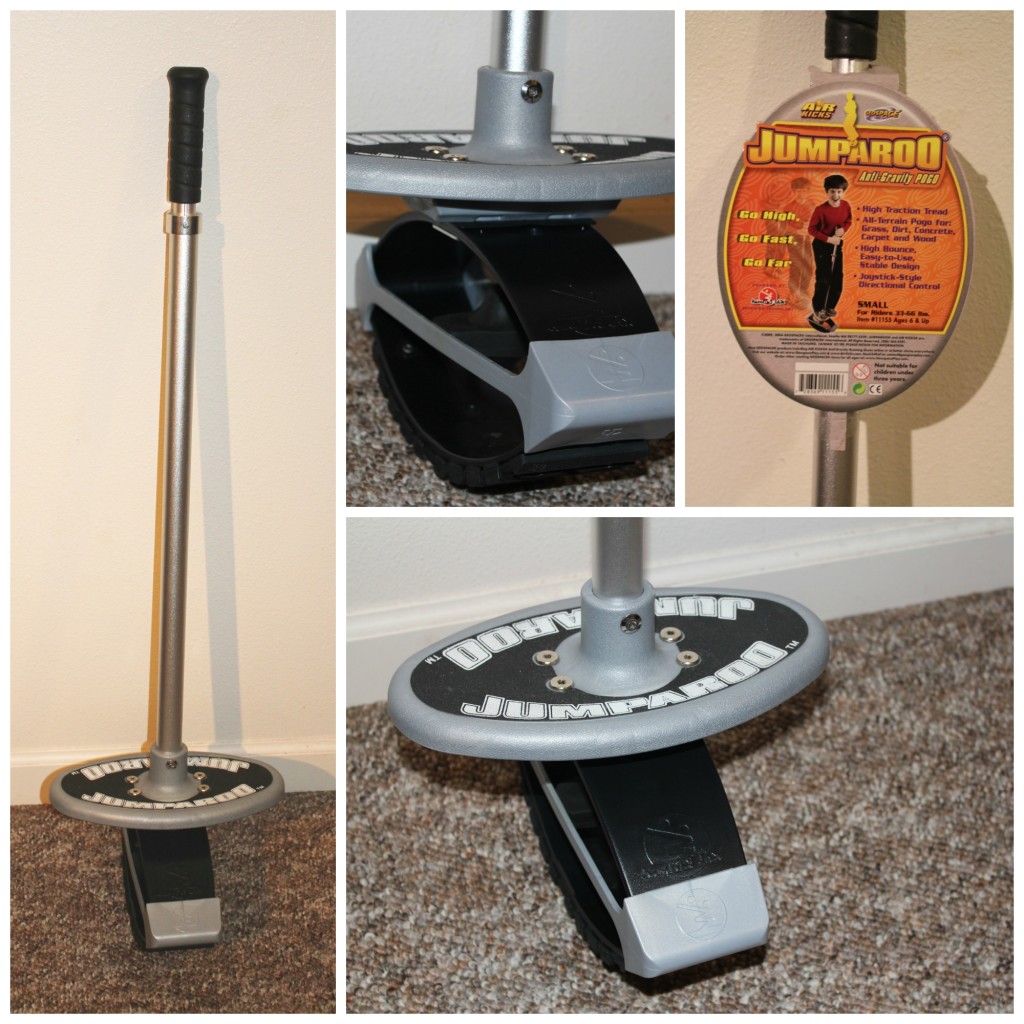 I really love the overall design of the JUMPAROO Anti-Gravity Pogo.  It seems easier to balance on one of these compared to other pogos.  It's built very well, is strong and durable and seems to be of very high quality.
The JUMPAROO Anti-Gravity Pogo comes in 3 sizes based on the body weight of the user.  It's recommended for children ages 4 and up.  We received the small which is recommended for 33 to 66 pounds.  The medium is recommended for those up to 132 lbs., and the large will work for those with a body weight of 110 to 176 pounds.  If the person you're buying for is in between sizes, it is recommended to choose the smaller size as the pogo can be too stiff if the user is not heavy enough.
Altogether I think this is a great product and I highly recommend it.  It will be a fun gift to receive this Holiday season.  These pogo sticks retail for $98.99.  Although it may seem a little pricey, it's a really good deal for the quality you are getting.
Want more gift ideas for the upcoming Holidays?  Check out Livin' The MOMMY Life's 2013 Holiday Gift Guide.