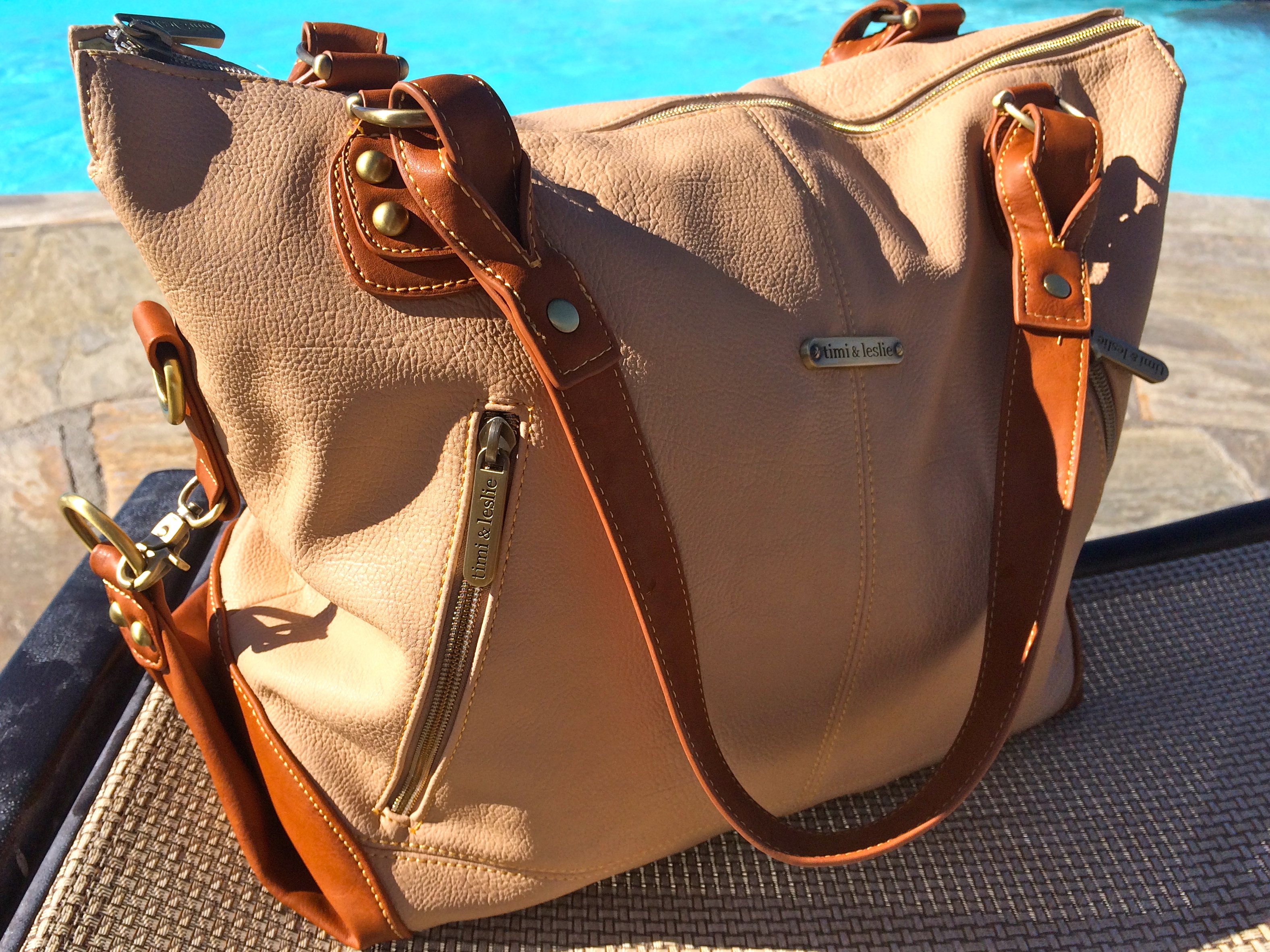 I was never a fan of diaper bags with characters on them or those that looked overly "babyish". I always preferred bags that were both fashionable and functional. My girls aren't babies anymore, but I sure wish I had one of these from Timi & Leslie when they were.  They've got an awesome selection of diaper bags that all moms will want to carry around.
The Kate Bag from Timi & Leslie is sophisticated, stylish, and functional.  Every mom should own one, even if your babies are grown. The bag measures: 13.5″H x 17" W x 6.5" D.  It's super spacious.  I was surprised how much I could fit in it when I packed for our overnight staycation.  It literally held everything I needed for our one night stay.  It's made from easy to clean vegan faux leather (PVC free) and features custom hardware in an antique brass finish.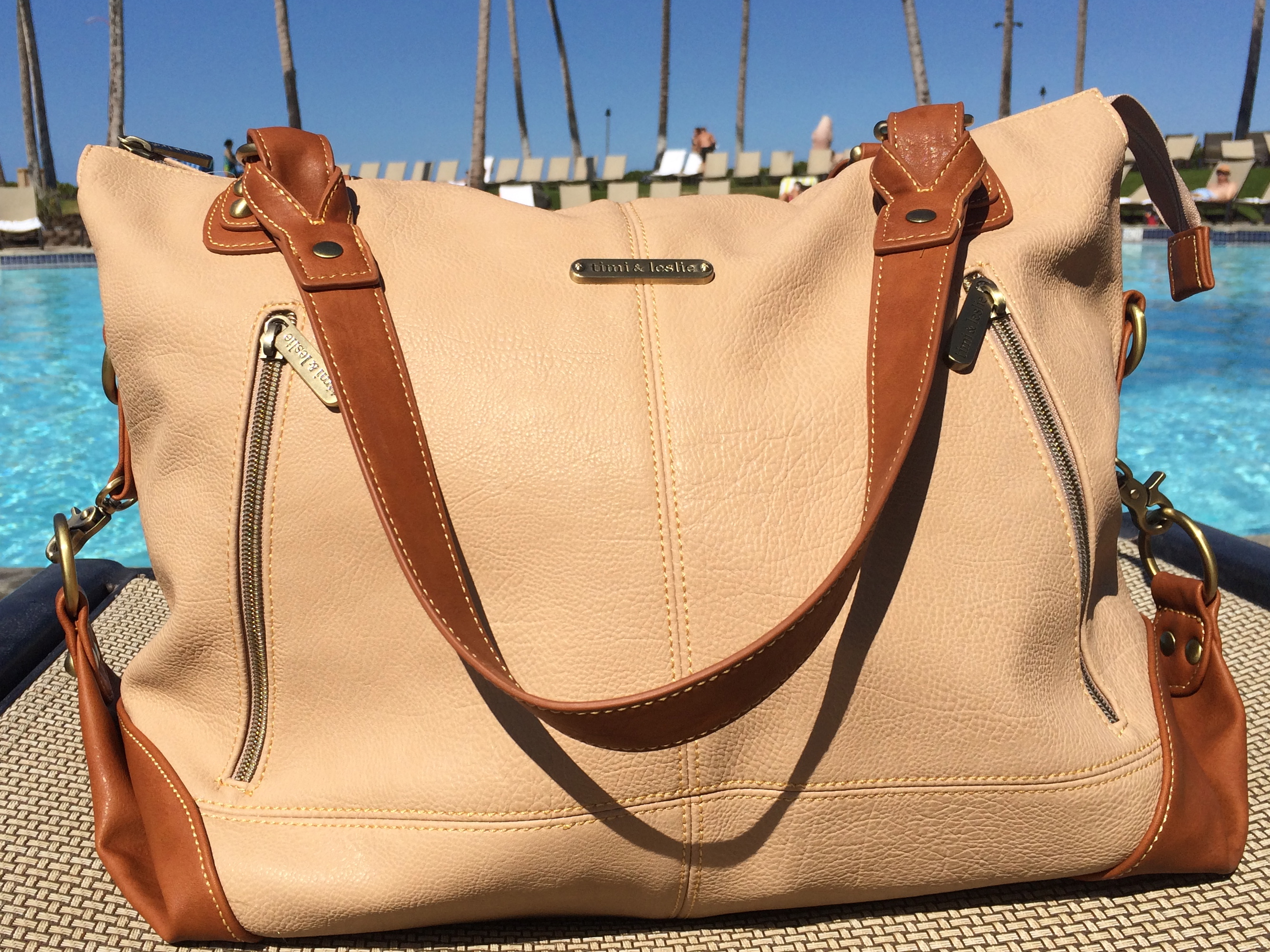 I love that this bag has so many pockets as it really help to keep things neat and organized.  As far as I'm concerned, you can never have too many pockets, and this bag has a total of nine! There are six interior organizational pockets and 3 exterior.  Other great features include a crossbody detachable strap, matching stroller straps in case you want to hang your bag from a stroller and a key fob so you'll never misplace your keys.  The water resistant lining is light colored so you can easily see everything in your bag.  The set comes with a specially designed changing pad with a front mesh pocket where you can store your diapers, wipes and creams when you need to make a quick diaper change trip.  It also includes a zippered sack to store soiled clothes, a lovely stylish clutch with interior credit card slots and an inside zipper pocket and an insulated bottle tote to help keep bottles warm or cold.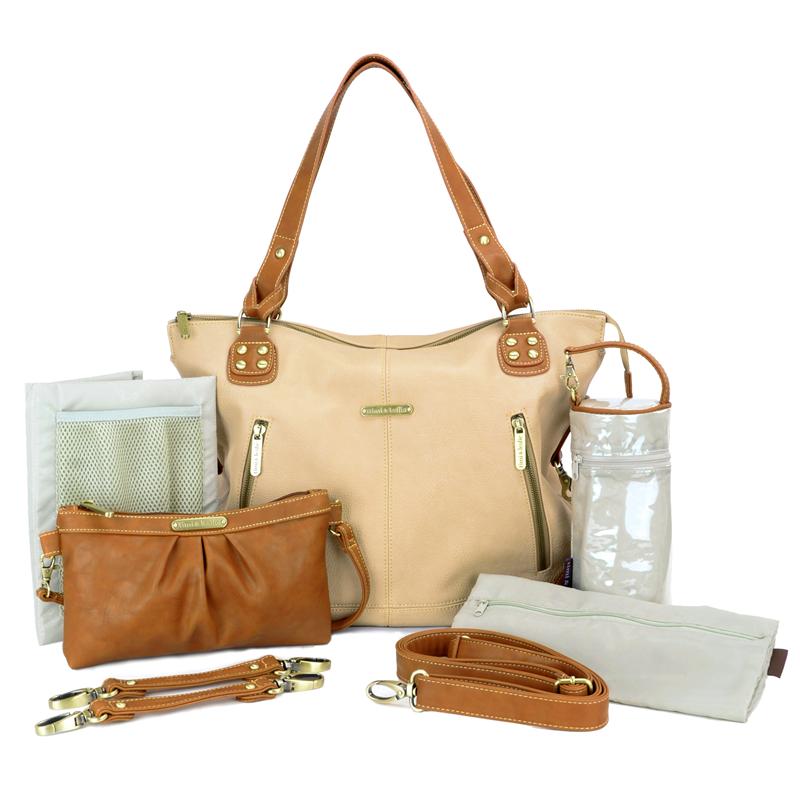 They really thought of everything when making this bag, it's got everything you need and more!  It's the perfect gift for moms.  If you're a mom, you just might want to buy one for yourself.  I assure you, you'll love it!  I received the Sand/Saddle colored bag. It also comes in two other color options – Dark Teal/Saddle and Black/Saddle.  The Kate 7-Piece Diaper Bag Set can be purchased through the Timi & Leslie website.  It sells for $169.99.  For all you get, it really is a great deal.