I'm always misplacing my car keys and my cell phone. Out of all the things I own, those are the two things I lose most often. The sad thing is, those are the two things I also use most often.  I know I should just have a designated place for these things. But, I don't. I normally place my keys on the kitchen counter, but when I don't, it takes me forever to search them down.  It's either somewhere in my room, in my purse or sometimes I've even been known to leave them in my car. As for my cell phone, I always think I've finally lost it for good, when really, it's in a clearly visible spot that stays hidden from my view. Searching for misplaced items is wasted time out of my already busy day.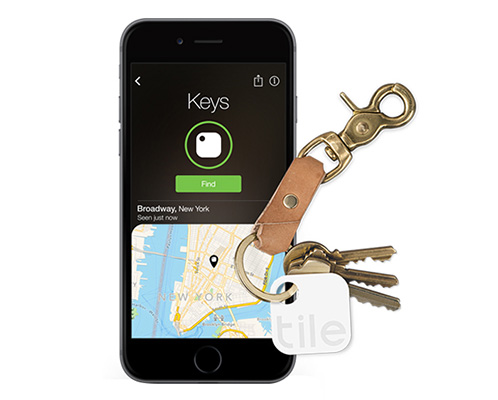 Disclosure: I received this item for review purposes. All thoughts and opinions are my own.
When I heard about Tile, I didn't hesitate to give it a try. It sounded like the perfect thing to keep track of my belongings. Tile is a little white square bluetooth tracker you can stick just about anywhere. It has a hole on the upper left corner which was perfect for adding it to my key chain. The Tile tracker works together with the Tile App that I downloaded to my iPhone. The app was straightforward and easy to use.
While the Tile tracker does do what it says, it is also very limited as to what it can do. If you use the "find my iPhone" app, you'll know what an amazing app it is to keep track of your phone. No matter where your phone is, if it's on and within the service area, you'll be able to track it. I expected the Tile tracker to be similar to that app showing real time location of the Tile tracker, but unfortunately it doesn't. In order to track an item, it must be within a 100-foot Bluetooth range. If it is, it'll play a loud tune until you find it. If it's not within 100 feet, you're not totally out of luck, but it will be harder to find.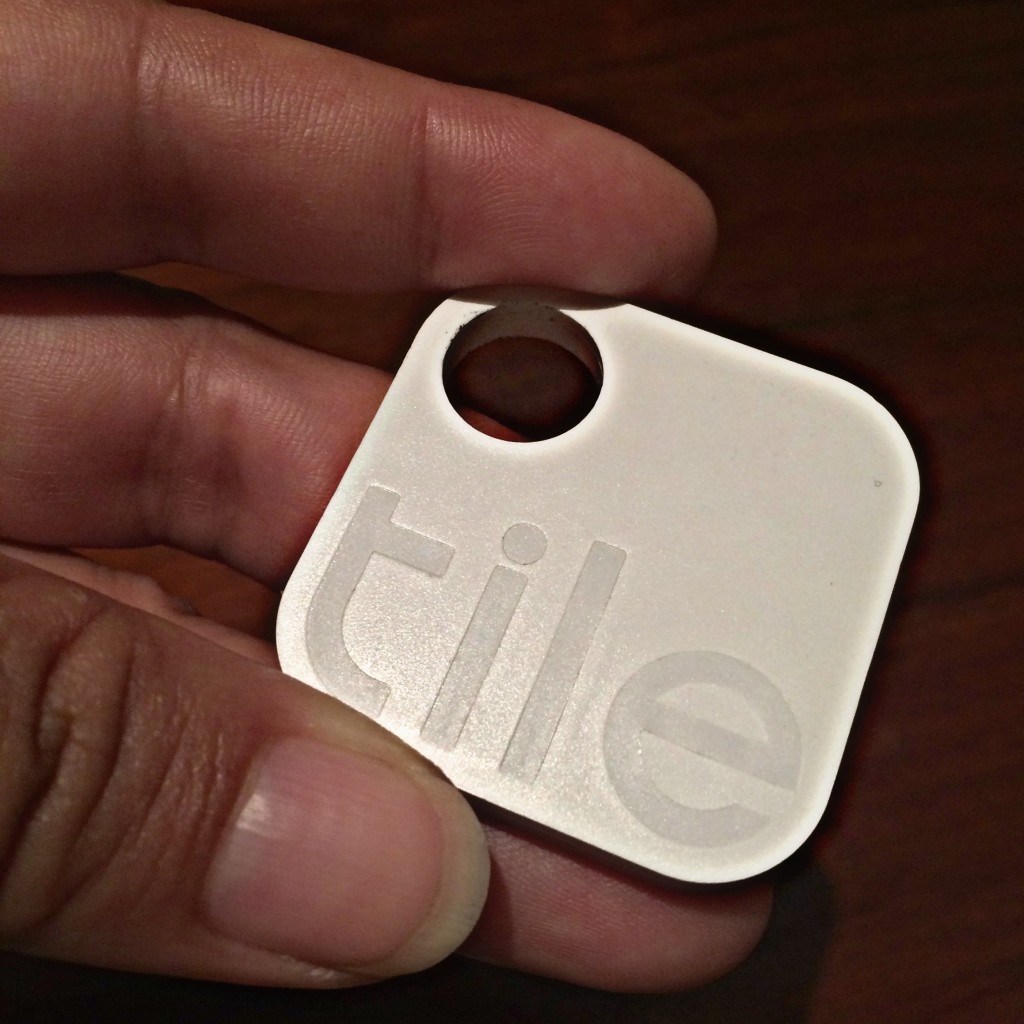 If the item you've lost is further than 100 feet away, all you'll be able to see is it's last known location. The app automatically records the last time and place it saw your item. If you happened to leave it somewhere, you'll have an idea of where to look first. If it's no longer in that location, you can expand your search using all the tile apps around your area. If someone else with the Tile app happens to be near your lost item, you'll be notified. This is a great feature if there are a lot of Tile app users in your community. Since the feature is 100% private, no one will know you're looking for a lost item. Their app will notify you anonymously.
Even though the Tile tracker doesn't work exactly as I had expected. I still think it's a decent tracker. It's definitely useful for items you frequently lose around the house such as your keys, phone, a wallet or the TV remote. It's already saved me quite a bit of time during the few instances where I misplaced my keys. Just one click on the app and I'm able to track down those ever elusive keys.
If you'd like to give the Tile bluetooth tracker a try, you can find it at various retailers including online and in-stores at AT&T where you can purchase a set of four for $70.