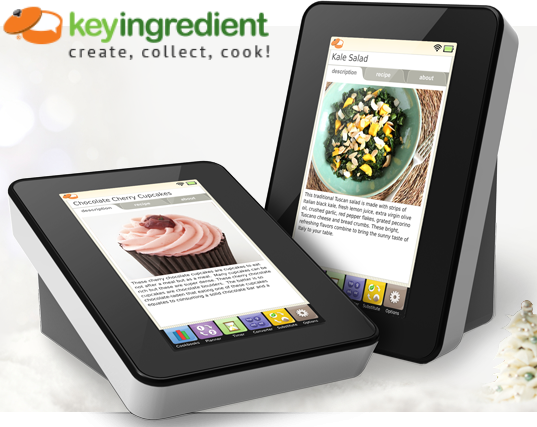 Disclosure:  I received this item for review purposes.  All thoughts and opinions are my own. 
Do you know someone who loves to cook or bake?  The Key Ingredient Recipe Reader is the perfect gift for all the chefs in the family!  It allows you to access up to 4,000 recipes at the touch of a screen.   This awesome gadget is any home chefs dream.  Whether you want to share a treasured family recipe with the world, or keep it secret and share it with only close friends and family, you can do it all with the recipe reader.   The Recipe Reader also syncs with a free keyingredient.com account, which allows people to search, download and "cookmark" an unlimited number of recipes online.
The Key Ingredient Recipe Reader is the ultimate family cookbook, allowing you to collect all of your recipes in one simple, easy-to-use, kitchen safe device.  Unlike other tablets, the reader is spill and splatter-resistant.  If you do happen to spill anything on the screen, it'll easily wipe off.  It sits nicely on your countertop so you can easily access your recipe as you cook or bake.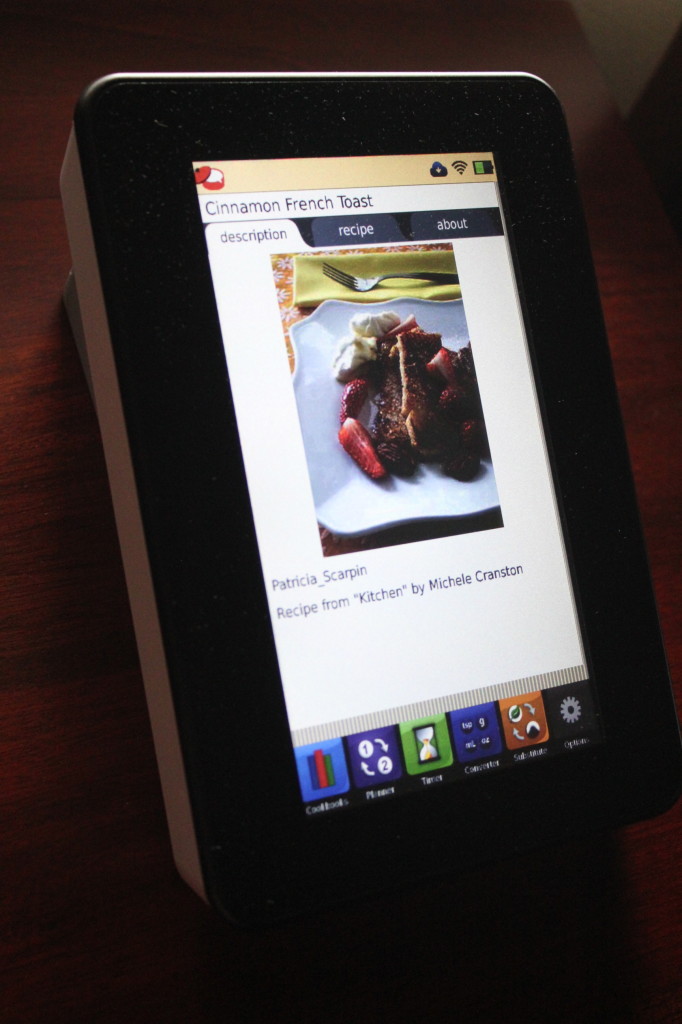 Earlier versions of the Key Ingredient Recipe Reader have been featured on national shows including The View, The Talk and popular cooking and family blogs.
With a color, large-font touch screen feature, built-in-timers, handy substitution and conversion tools, and durable construction that withstands the hazards of a kitchen, the Recipe Reader is a great gift for all the chefs in the family. Retailing at $149, the Recipe Reader is available at www.store.keyingredient.com; www.amazon.com and www.costco.com.
Want more gift ideas for the upcoming Holidays?  Check out Livin' The MOMMY life's 2013 Holiday Gift Guide