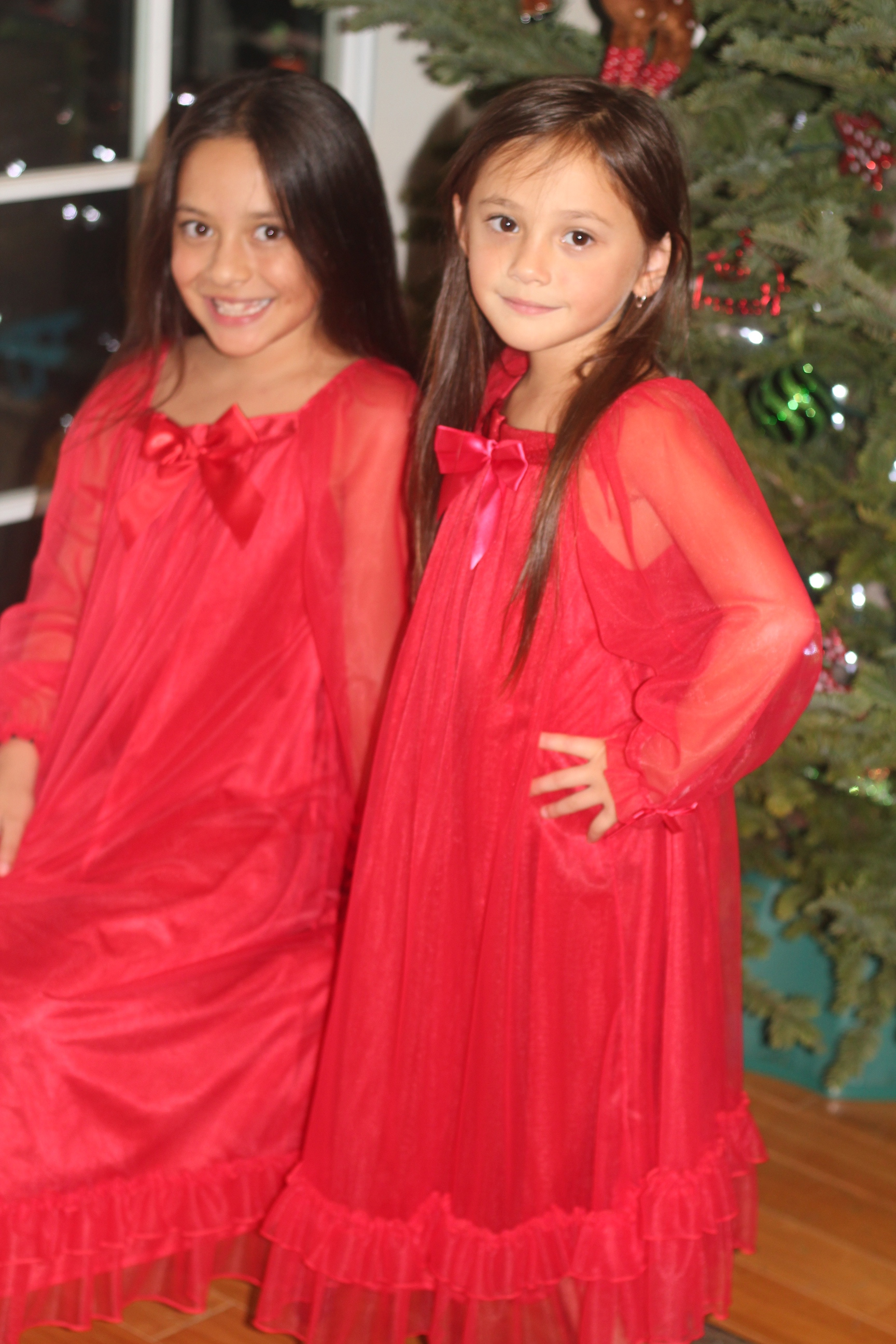 It's a tradition I started when my girls were babies.  On the night we decorate our Christmas Tree, I give the girls their new Holiday Sleepwear.  Then they wear it as they decorate the tree and for photos after.  They're always excited to see what they'll get. Their new Christmas Nightgowns are a tradition I'll continue for years to come. It's something we can all look forward to and helps to kick off the Holiday Season.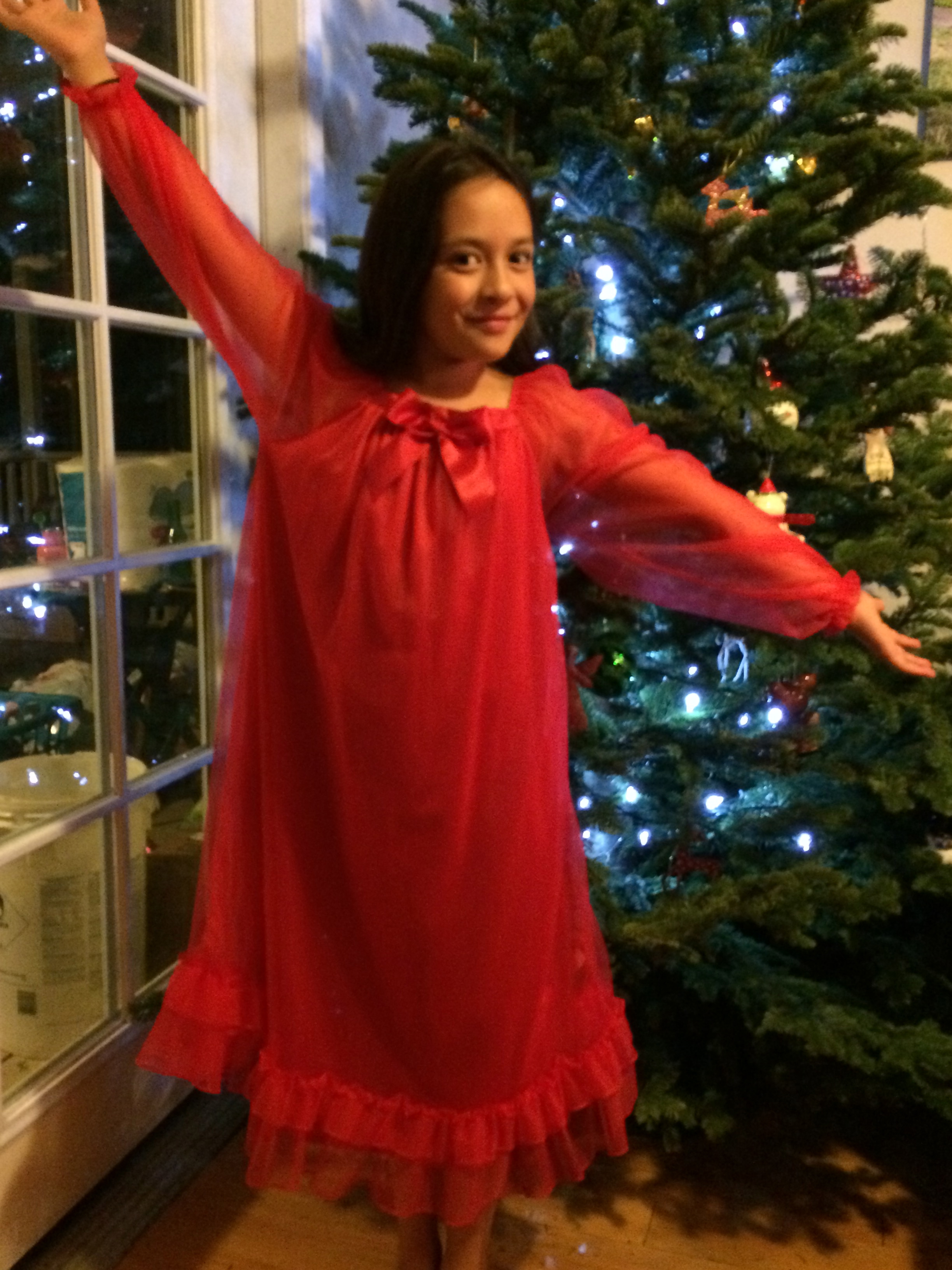 As a child, my mom would give my sisters and I new Christmas Pajamas on Christmas Eve.  It's a tradition we grew up with.  I also give my daughters a new pair of sleepwear on Christmas Eve, but felt that they should have one they can also wear throughout the month.
This year, I was really looking forward to giving the girls their beautiful nightgowns from Laura Dare Sleepwear. Laura Dare Sleepwear has been making quality sleepwear for over 65 years. Their sleepwear is proudly Made in the U.S.A.  When the girls saw the nightgowns they were so excited and commented on how pretty they were.  They immediately put them on, and as soon as they did, they rushed to the hallway mirror to see themselves. I could tell they felt like princesses.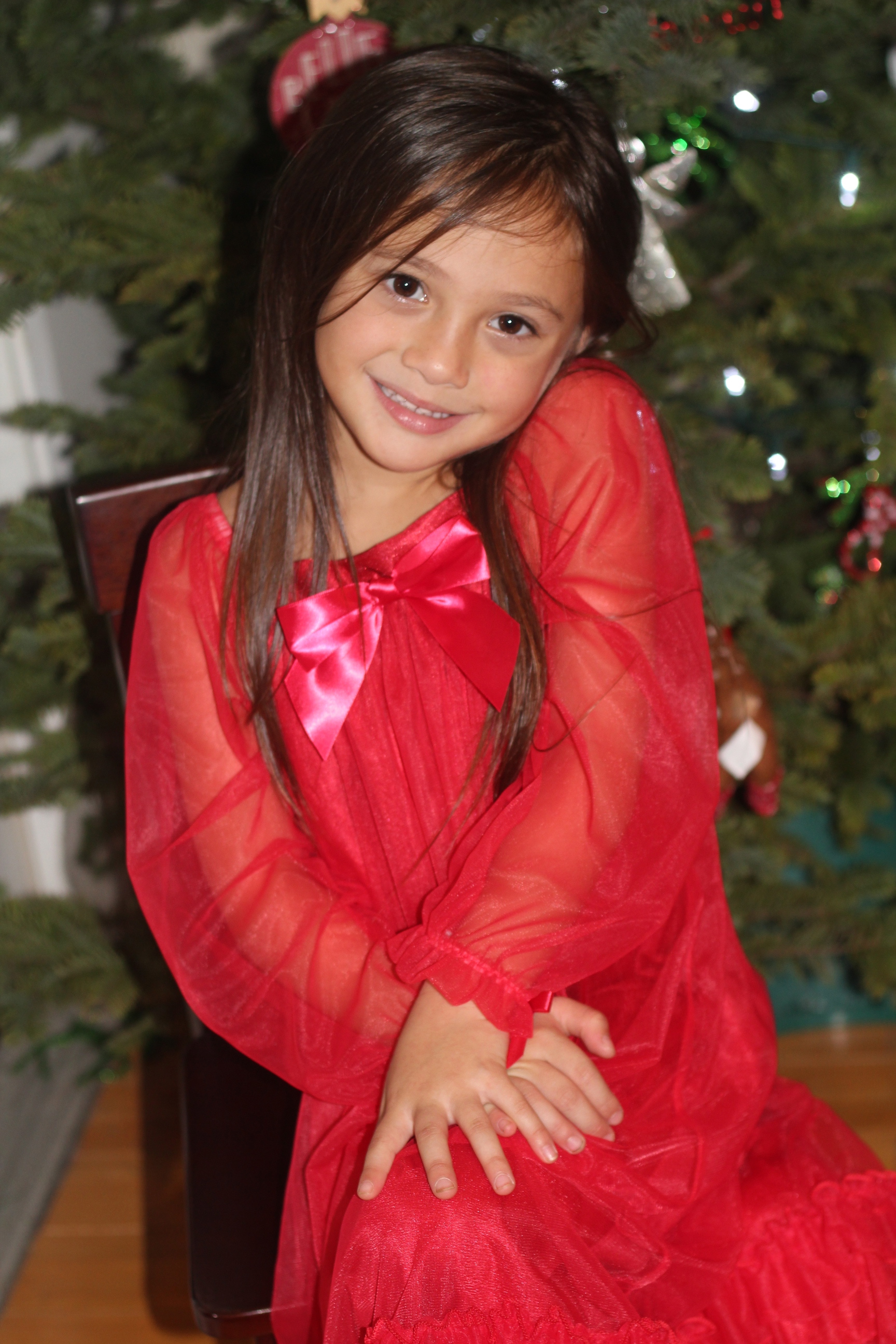 We received the Red Bowtastic Gown which is absolutely gorgeous. The sweet red nightgowns are made of Denier Nylon and are flame resistant. The flowy long nightgown reaches below their knees. It features a lovely red satin bow at the neckline which adds a special touch.  The sleeves are sheer and the gown features layers of the beautiful red fabric.
The Red Bowtastic Nightgown is the perfect color for the Holidays, and throughout the year.  It'll make a lovely nightgown for Valentine's Day as well.  I like that they're not overly Christmasy, so the girls won't mind wearing them after Christmas is over.
If you're in search of the perfect Holiday Sleepwear, I'd highly suggest visiting Laura Dare Sleepwear. There are quite a few great styles to choose from. The Red Bowtastic Gown ranges in price from $34.64 to $52.79 depending on the size you choose.  It's simply beautiful, and sure to make any girl happy!