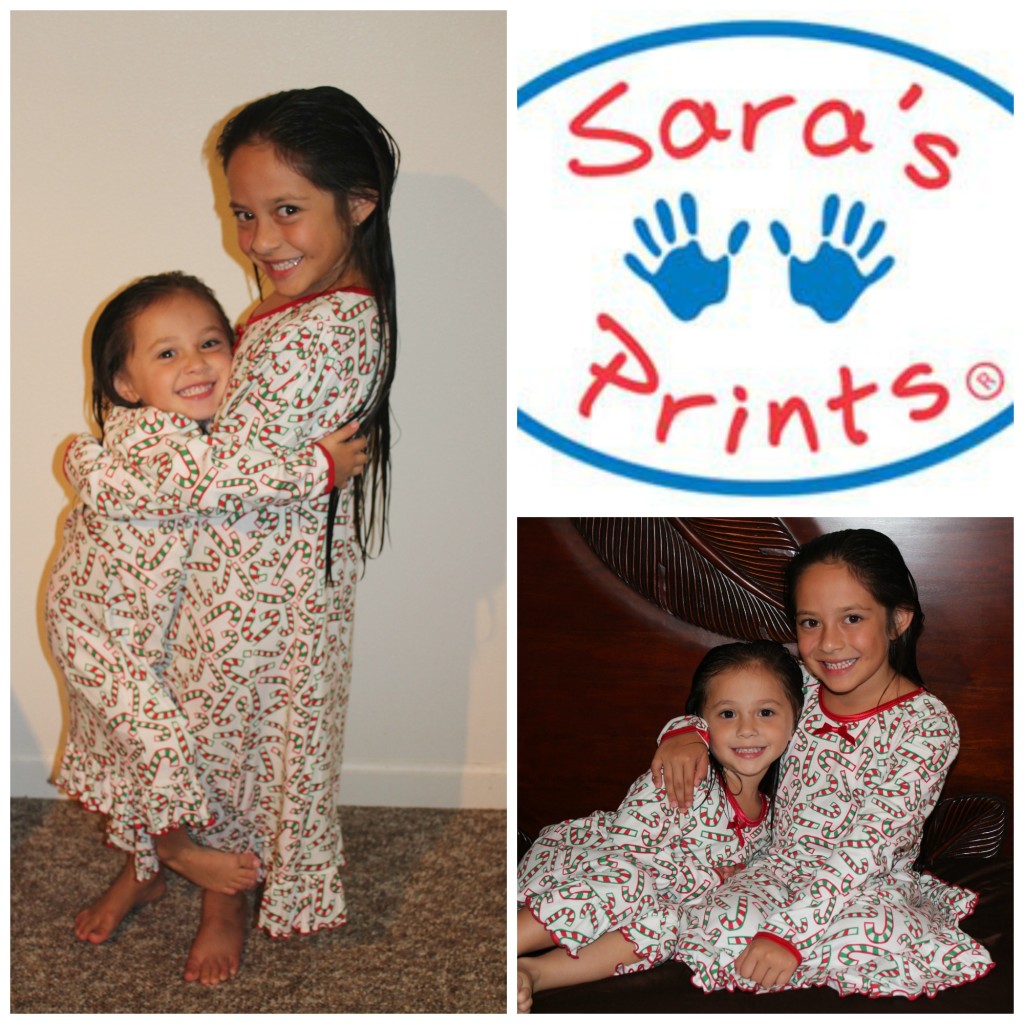 Every year, I get my girls a pair or two of Christmas pajamas to wear throughout the month of December.  When I was growing up, my mom would give my sisters and I one gift to open up on Christmas Eve.  It was always a new pair of Christmas Pajamas or a night gown to wear that night.  It was a great and memorable tradition that I will start with my girls this year.  It was always something we looked forward to.
Saras Prints has a great selection of Christmas nightgowns and pajamas.  My daughters received matching Candy Cane printed nightgowns.  The gown is white with red and green candy canes.  It features pretty stretch satin elastic at the neckline and sleeves as well as a satin bow.  The nightgown is nearly ankle length with long sleeves.  It's made of cotton and acrylic and is flame resistant.  It's available in sizes 2-14, which is great because you can get matching nightgowns for all the kids in your family!  The same print is also available in a footed pajama style as well as two piece pajamas.
These are very high quality nightgowns.  My girls each had a pair last year and have used them throughout the year.  After numerous washes, they still look great with hardly any fading.  They are really cute, and I really love that they are matching.
Sara's Prints nightgowns sell for $39 and can be purchased through their website as well as on Amazon.
Disclosure:  I received this item for review purposes.  All thoughts and opinions are my own.