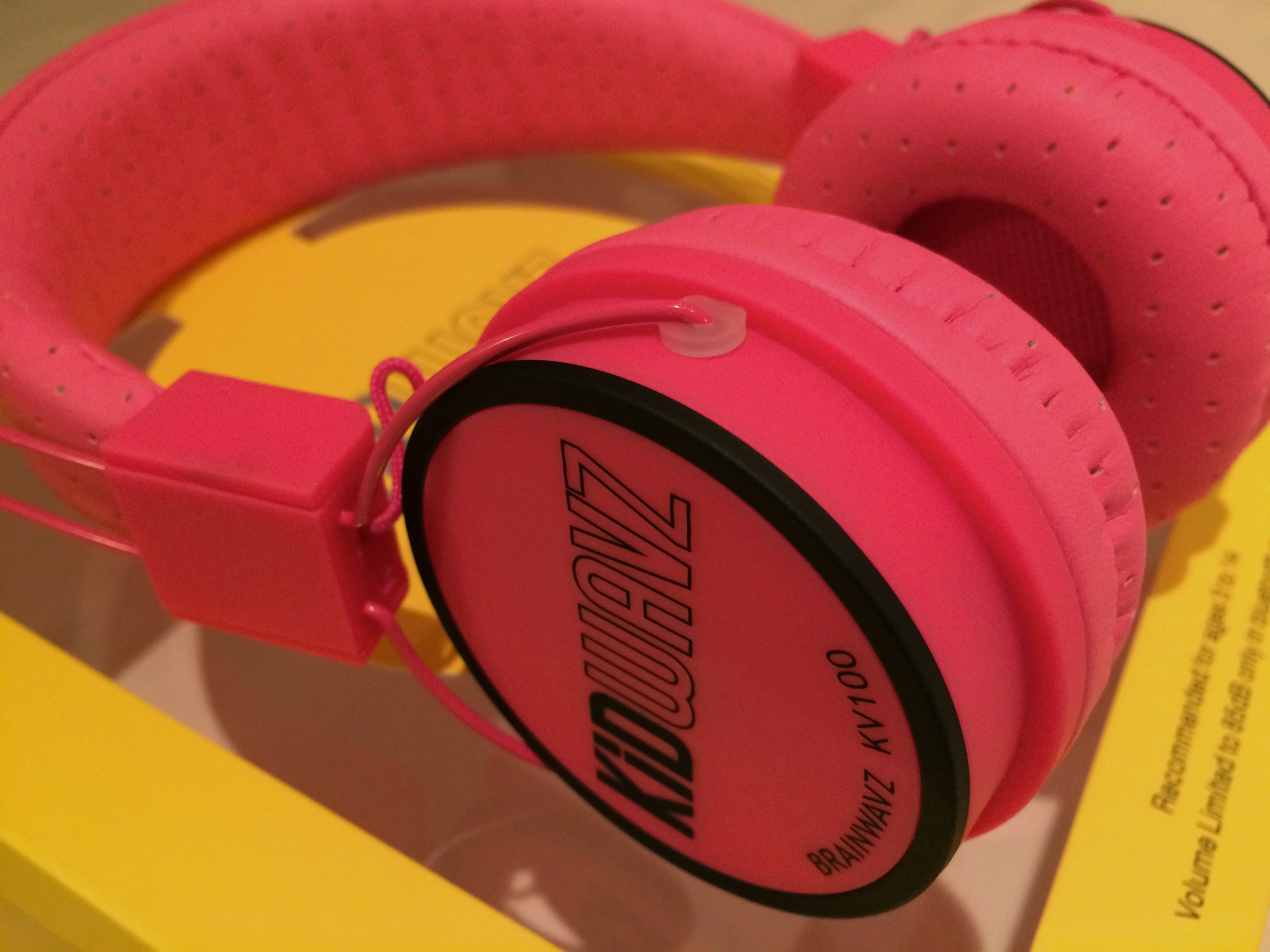 My kids use their iPad often.  Sometimes, it can be a bit bothersome listening to their movies, music videos, etc. in the background when I'm trying to work.  It goes both ways as well. Sometimes they'll get annoyed if we're in the car listening to the radio and they want to play a game or watch a movie on their iPad.  They have a hard time concentrating with all that's going on around them. I knew a headphone would solve the problem, and I just needed the right one. At first, I bought each of the girls a pair of ear buds.  That didn't work too well because they didn't like the feel of it in their ears and it kept falling out. Finally I decided to try a pair of Kidwavz Headphones and I found it to be the perfect solution to our problem.
The Kidwavs Bluetooth Headphone was designed for children between the ages of 3 and 14.  It's lightweight design and adjustable headband allow these headphones to fit comfortably on a childs head. These headphones are volume limited to a safe 85dB in bluetooth mode.  This is a great feature as you don't have to worry about your child hurting their ears by putting the volume up too high.  The audio drivers have been tuned for less base and clear vocals to produce a better sound quality.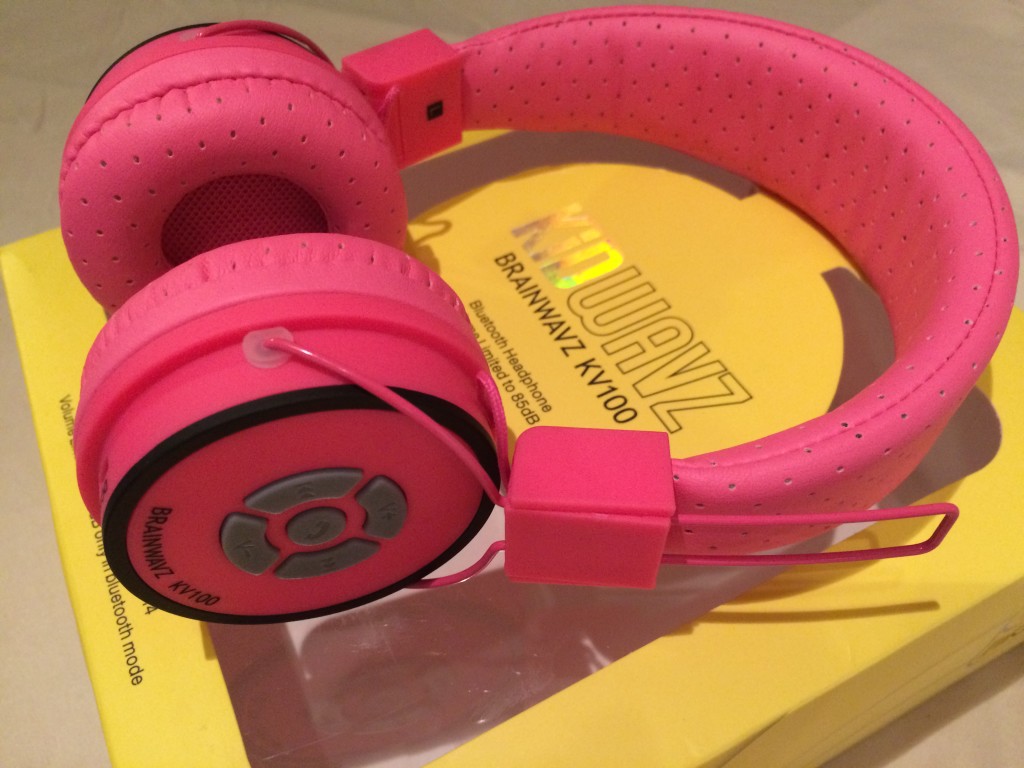 These are a really nice pair of headphones.  I love that they can be used wirelessly as we don't have to worry about the wires getting into a tangled mess.  These headphones seem to be very durable.  They're super comfortable with a nice amount of padding.  All controls including the power button can be found on the outer right side of the headphones.
In the box you'll find the Headphones, USB Charging Cord, 3.5mm AUX Cord (allows you to use your headphones without using the battery and Bluetooth connection), Instruction Manual & Warranty Card.
These headphones are perfect for any child in your life who uses electronic devices such as iPads, iPhones, Android phones and tablets, computers with bluetooth etc.  It comes in three color options – pink, blue and black.  They can be purchased on Amazon for $39.50.