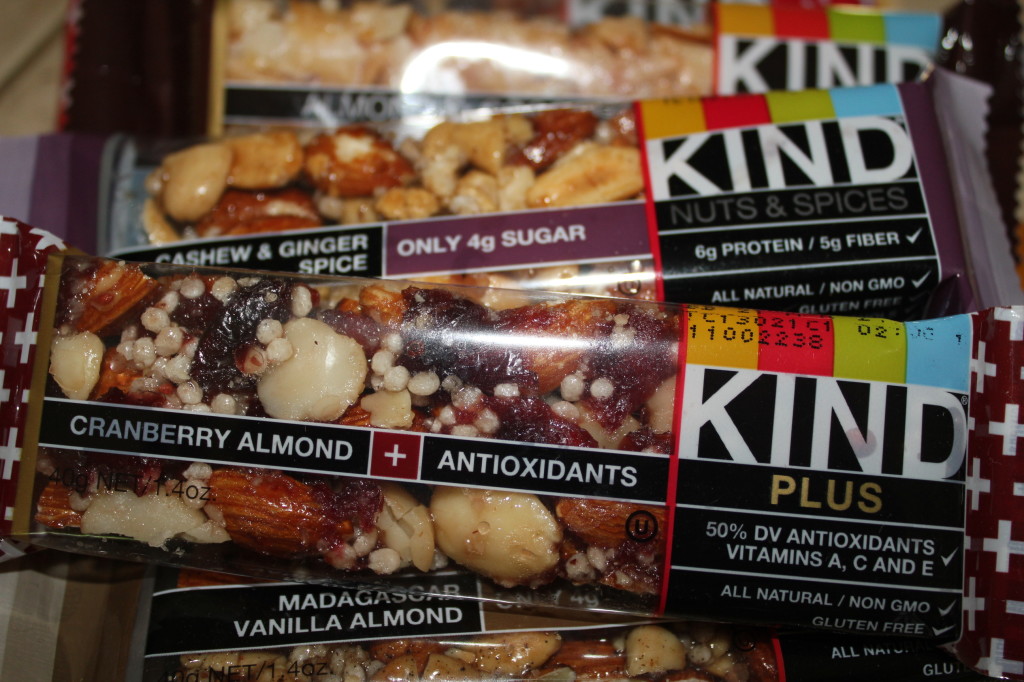 KIND bars are a healthy snack option.  What makes them healthy?  KIND bars use ingredients you can see and pronounce such as nuts, fruits, honey and spices.  There are no artificial ingredients in KIND bars, and that's what I really love about them.  I try me best to feed my family healthy foods and it can be hard at times, but KIND bars are always a healthy snack option!  They come in a variety of flavors.
I haven't tried all the flavors, but from what I've tried I think they're pretty good. Not only do they taste good, they look good too!  My favorite so far was the Peanut Butter Dark Chocolate.  That 200 calorie bar had 7 grams of protein.  It included a mix of nuts, dark chocolate, soy crisps, honey, non GMO glucose, chicory fiber, soy lecithin and natural flavors.  If you're not one who enjoys nuts, I wouldn't recommend these.  They are very nutty.  If you enjoy nuts, you'll love these!  These are great for on the go, or just when you need a quick bite.  I've packed these for my husband to snack on after work and it holds him over till dinner.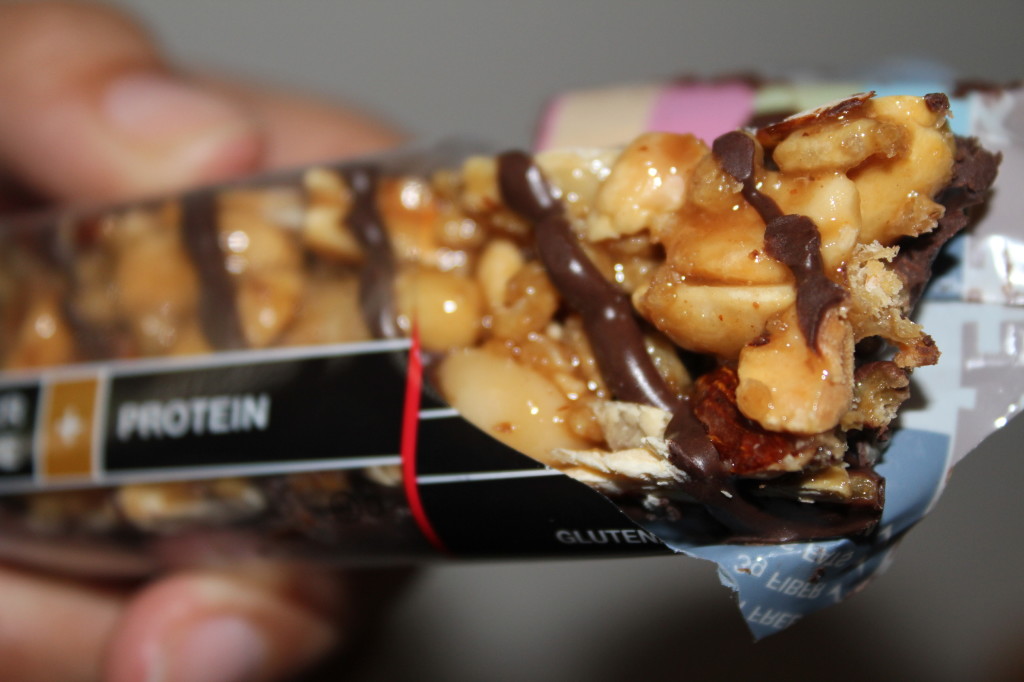 According to A recent study conducted by the Yale-Griffin Prevention Research Center, "two KIND bars a day can curb appetite and even help prevent weight gain."  So if you're looking to lose a few pounds, it might be worth it to give it a try!
If you're in search of a good tasting, healthy snack bar, try these!
Disclosure:  I received products to facilitate my review.  All thoughts and opinions are my own.