Disclosure:  I received compensation for this post.  All thoughts and opinions are my own.  Livin' The MOMMY Life is not responsible for prize shipment.
Kinsights is an advice sharing website for parents.  It's a community of parents who are there to answer your questions and share their experiences and whatever advice they may have.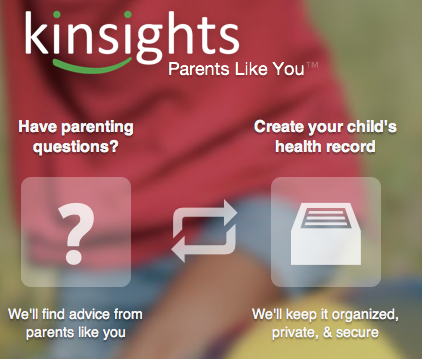 It's always nice to get a little insight from other parents who may be currently going through or have already gone through certain things you are dealing with.  I have seen quite a variety of questions on Kinsights, such as, "What is the right age to let your daughter pierce her ears?", and "What do you do when your child threatens to run away?".  You can look through the top recent questions, or you also have the option to search by category.  Some of the categories include, Health, Teenagers, Recipes, Pregnancy, Babies and more.  If you have a question, I'm sure someone in the community will have some advice for you.
Along with the Questions section of Kinsights, there's a section for "notes".  Notes are a great way to share your thoughts and experiences with other parents.  You can also join a wide variety of groups such as, "Daddy Business", "Moms in Tech", and "Homeschooling Parents".  You can even start a new group of your own.
Another helpful feature Kinsights offers is the ability to keep track of and organize your child's health records.  You can enter information such as your child height and weight, allergies, medical issues, prescribed medications, developmental milestones and immunization records.  If you need to, you can export your child's records into an industry-standard file format to be used by your doctor or hospitals computer systems even if you're away from home.
I found Kinsights to be a great site.  It's a wonderful community that all parents should become a part of.  It's a site that will thrive as more parents join.  I see myself using Kinsights often.  I love giving advice to others in topics I'm familiar with and it's nice to be able to share my experiences with others.  It's always comforting to find parents who are dealing with the same issues you are, so you know you're not alone!
If Kinsights sounds like a site that will be useful to you, I highly recommend you check it out!
and now for the GIVEAWAY…
Kinsights.com is giving one of you a $50 Amazon gift card.  The giveaway is open worldwide and ends on May 23, 2014