If you have a girl that loves kitties, this is the perfect gift for them. Kitty Club products from Whatnot Toys are adorable! I received some blind bags and one set which includes a kitty with a hat and four accessories. They're too cute. Definitely a product little girls will love to play with and collect.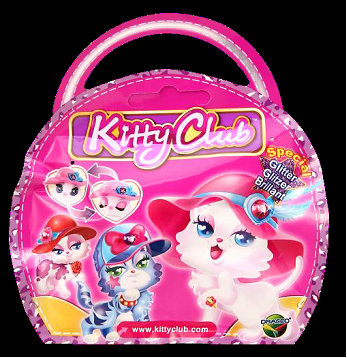 The Kitty Club blind bags are perfect for anyone who loves surprises. My 6 year old is very much into the blind bag craze! She loves picking one out and opening it to reveal the surprise inside. These Kitty Club blind bags are sure to be a hit with her. There are 21 cute kitties to collect. In each bag you'll find one kitty, a fashion hat, collector card and 'brochure'. Each kitty has their own unique style including fashion hats that are interchangeable between characters. One of my favorite things about these kitties is that they have blinking eyes! It's the cutest thing ever.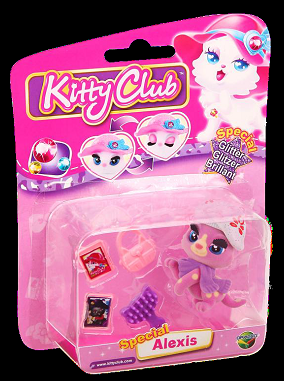 The Kitty Club sets are perfect for those wanting to be able to choose which kitty they want. There are 14 characters to choose from, each with its own fashion hat and four fun accessories. The accessories are tiny, so you'll definitely want a little bag to put them in. This brings me to my next announcement….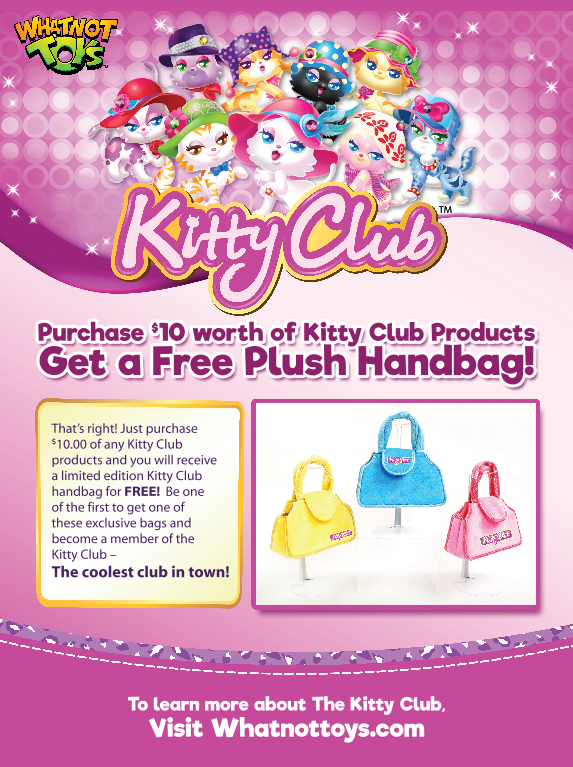 When you purchase $10 of Kitty Club products, you'll get a FREE Plush Kitty Club Handbag. These limited edition bags come in pink, blue and yellow and are perfect for storing kitty club kitties and accessories. You can find these Kitty Club Purses at Learning Express stores and other fine retailers. Go here, to find a store near you.
Also from Whatnot Toys are Zomlings! Zomlings are the coolest, creepy little figures that'll be so fun to collect. At this time, there are over 100 Zomlings available. They come in single blind bags packs which include 1 Zomling and a Printed Zomlings Range Guide, The Tower Pack which includes 1 Zomling and 1 Zomlings Tower (6 Different colored Towers to collect), 4 Zomling Packs, 7 Zomling Packs and more. Both boys and girls will enjoy collecting Zomlings.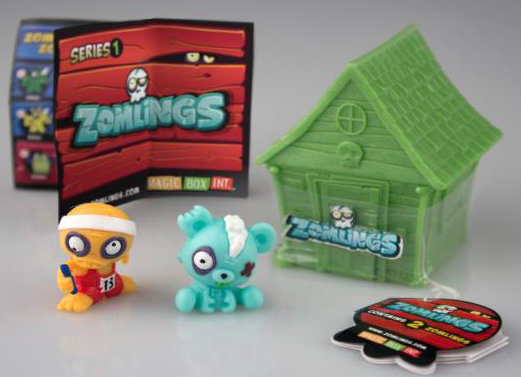 Do you know someone who'd love this great toys from Whatnot Toys? Check HERE to find a retailer near you.