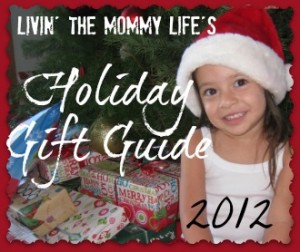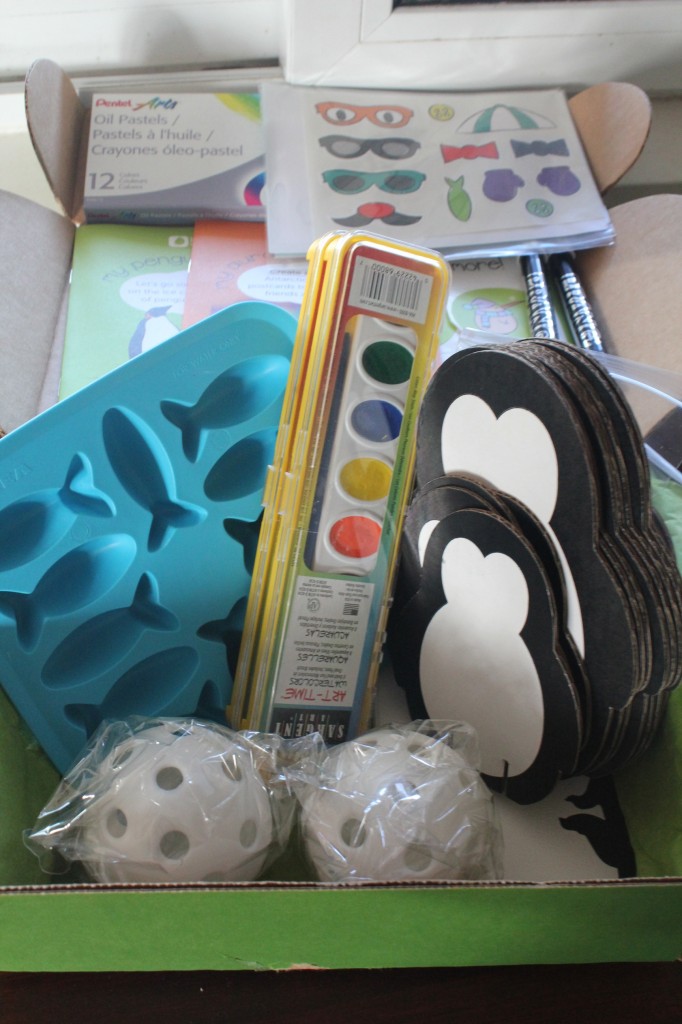 Kiwi Crate is a monthly subscription box for kids.  What makes Kiwi Crate unique is, rather than being a box full of miscellaneous items, Kiwi Crate provides you with supplies for some crafty fun!  Each box is filled with all the materials needed for the months project.  Projects can include arts & crafts, science activities, imaginative play, and more and it is perfect for kids aged 3 to 7.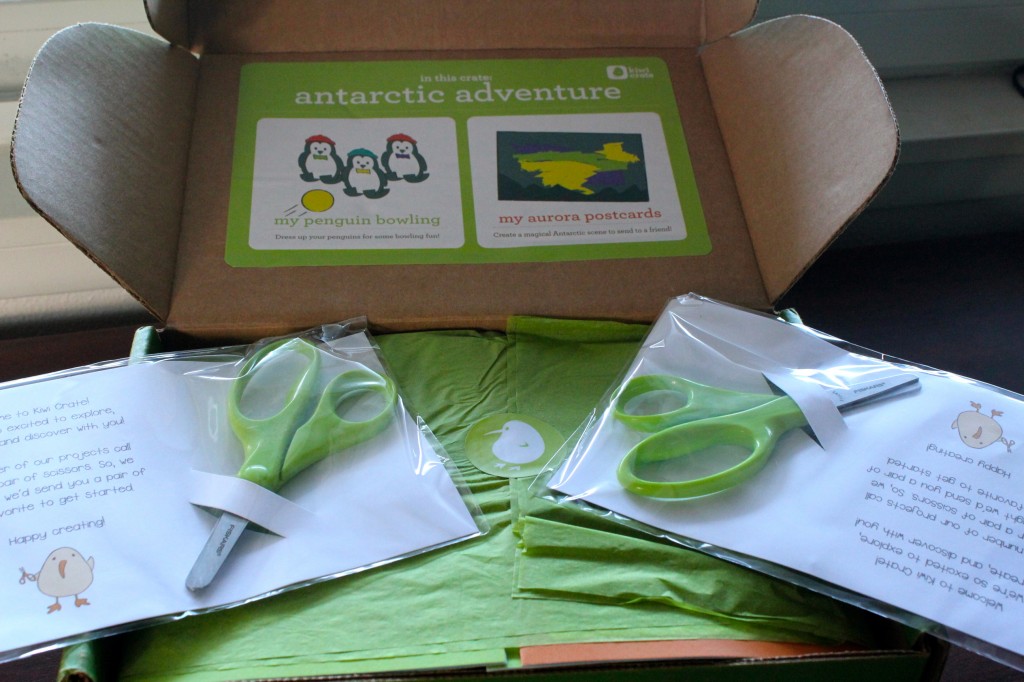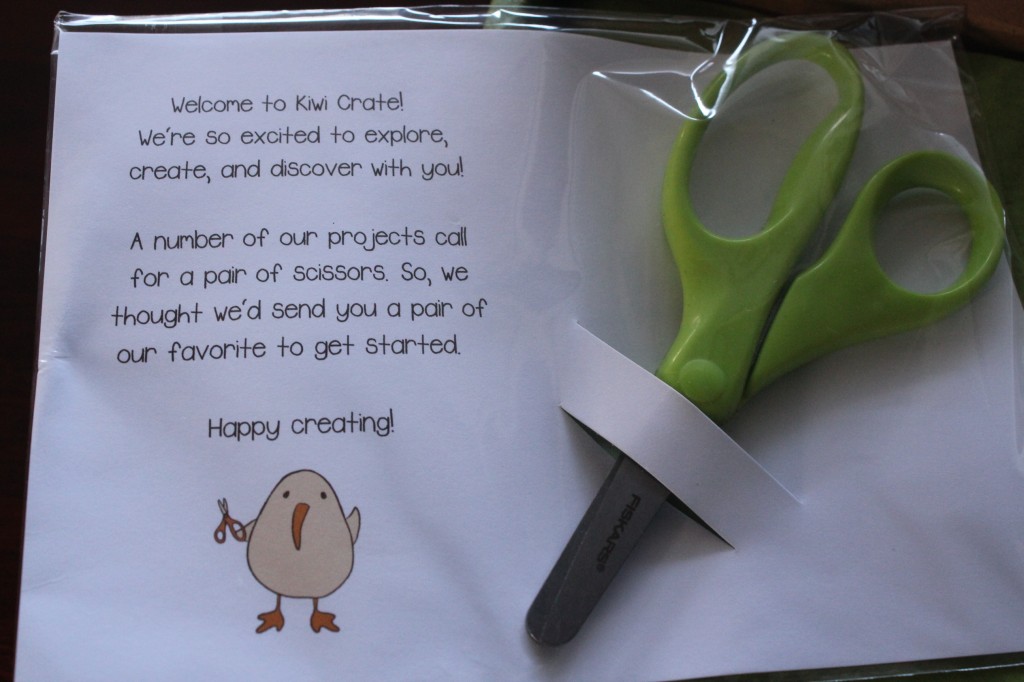 I received a Kiwi Crate box filled with supplies for both of my daughters.  What's awesome about Kiwi Crate is that they offer a "Sibling Add-on" option.  With this option you are able to add materials for another child for an extra $7.95.   It's a great option as there is no need to order separate crates for each child.
My daughters' box included a pair of scissors for each of them as well as oil pastels, watercolors, and all other supplies needed to complete the months projects.  Also included were adorable illustrated instruction booklets that were just great.  The projects for the month went with the Antarctica theme.  Projects included penguin bowling, aurora paintings, and ice experiments.
It's such a fun box, and I was amazed with all the great supplies that were included.   This box is perfect for crafty kids, and is a great way to keep kids busy!  My 5 year old was absolutely thrilled when she saw the box and could not wait to get started with the projects.
Kiwi Crate offers gift subscriptions where they'll send the box directly to the recipient of your choice.  This is a fabulous gift idea that will bring months of fun!  This is a subscription I know my daughter will look forward to each month.  You can purchase a subscription for just $19.95 a month, and shipping is free!