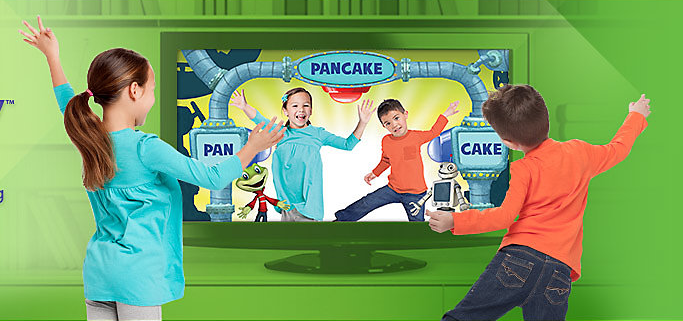 This post is part of a sponsored campaign with LeapFrog and Mom Select.  All thoughts and opinions are my own.
LeapFrog makes such great toys for kids. With two daughters, I must say we own lots of LeapFrog products, and I also love buying them as gifts as I know how much kids enjoy them!  We still have toys I bought years ago for my older daughter, and now my youngest daughter uses them.
I recently heard about the LeapTV gaming console, and got extremely excited! It sounds like the perfect thing for my youngest daughter, who'll be four at the end of September.  LeapTV will offer educational, active video gaming just for kids.  I'm definitely considering ordering it and putting it away for Christmas.  I know my daughter would just love it!
If you have a little one who will enjoy the LeapTV Gaming Console as much as I know my daughter will, you'll probably want to Pre-Order.  If it's as popular as I expect it to be, it may be hard to get your hands on one of them in time for the Holidays!  The pre-sale period starts on 09/02.
Check out the Video below: