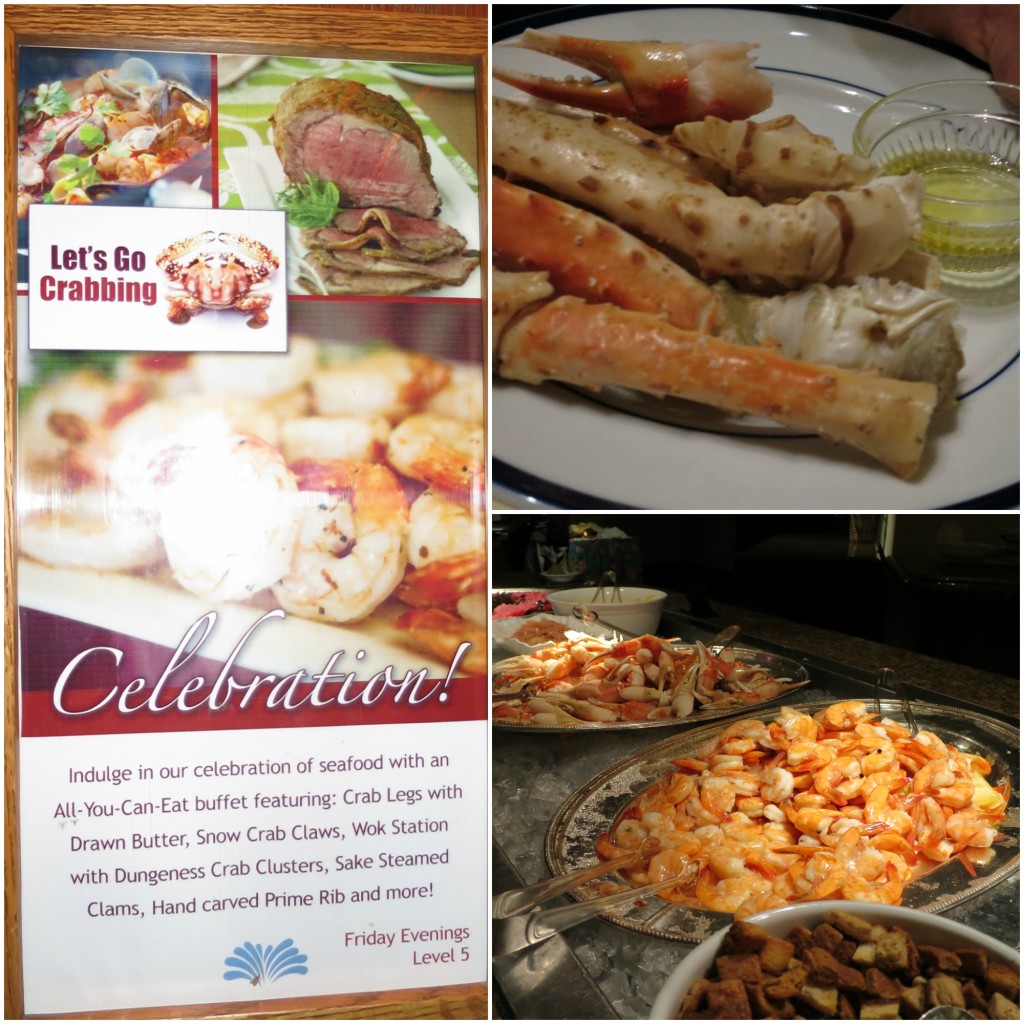 My family and I recently indulged in a delicious all you can eat dinner buffet at the Hapuna Beach Prince Hotel.  On friday nights, the hotel hosts "Let's Go Crabbing".  The buffet includes King Crab legs, Snow crab claws, peel & eat shrimp, steamed mussels and clams, a fish dish, tempura vegetables and soft shell crab, a variety of salads, a carving station with prime rib and turkey, and more!  They also have a nice selection of desserts and a make your own ice cream sundae bar with all the toppings!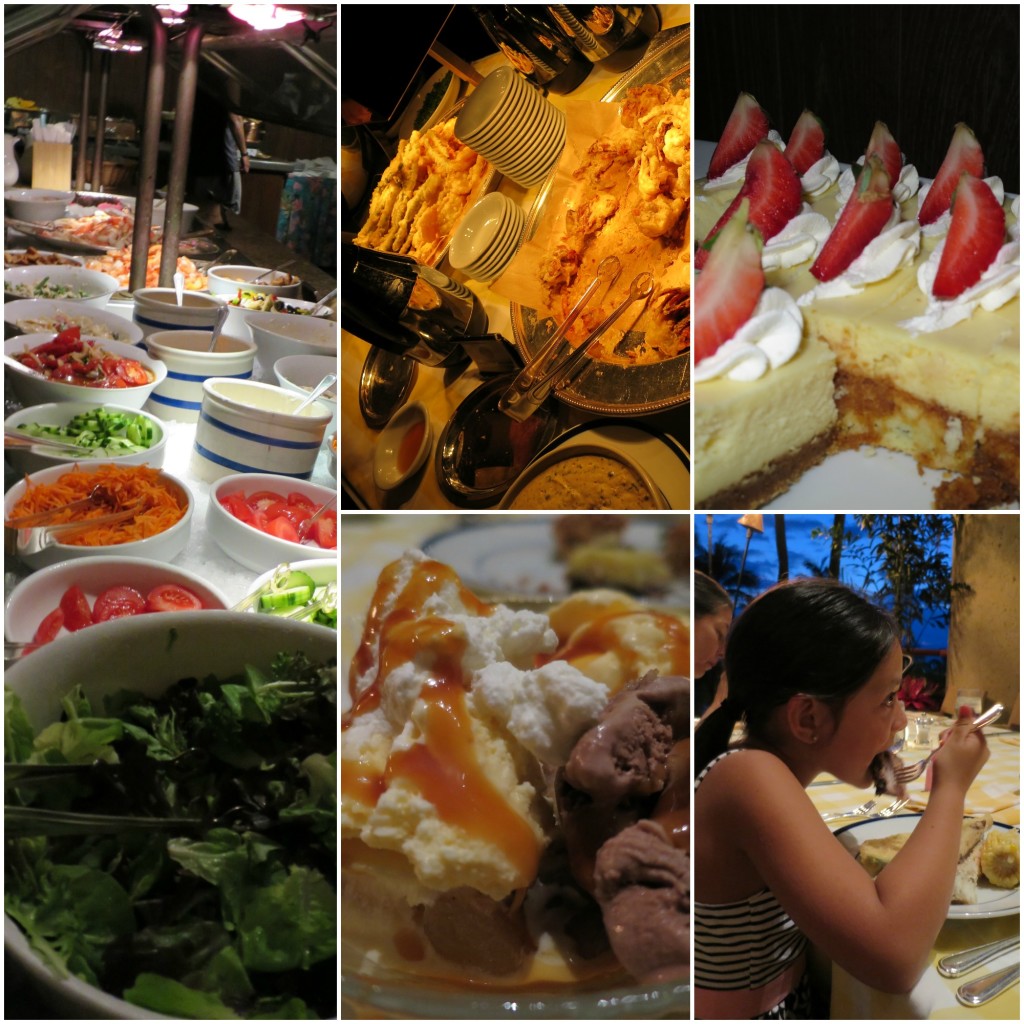 If you like seafood, this is a buffet that's not to be missed.  They have a great variety, and everything tastes so good!  My favorites for the night were the king crab legs, prime rib, and tempura soft shell crab.  I like that they had a bunch of desserts to choose from and they are all served in mini portions.  Out of all the desserts I enjoyed the cheesecake most.  The kids loved the make your own sundae bar.  The sundae bar included three flavors of ice cream, and a nice assortment of toppings.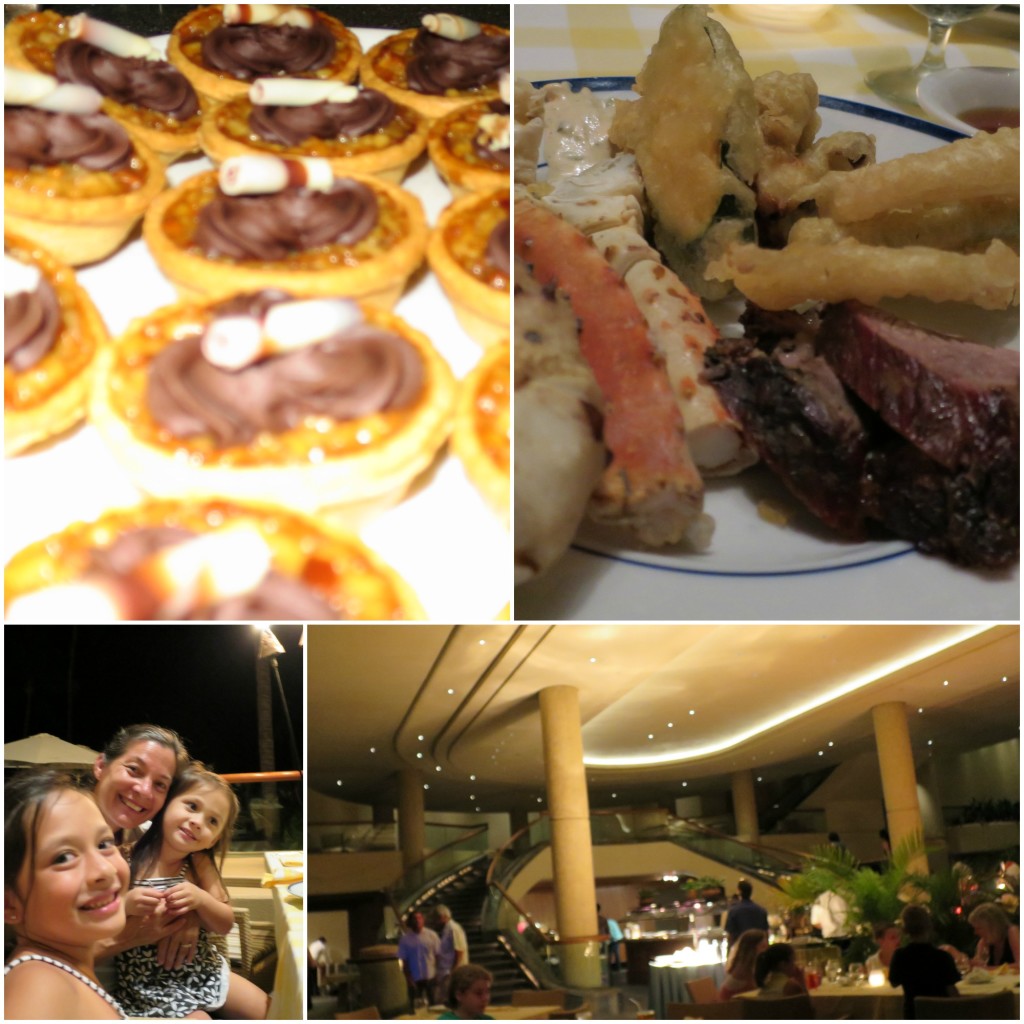 Let's Go Crabbing is held at the Ocean Terrace.  It's a nice open air dining restaurant that overlooks Hapuna Beach.  The cost for the buffet is a bit pricy at $62 for adults and $31 for children 5-12 years old.  Luckily, children under 5 are free, especially since my 3 year old barely ate any dinner choosing to fill up on two bowls of ice cream instead.  It was a special treat, and it kept her occupied, so it was worth it.
After dinner, we were all completely stuffed!  We decided to take a little evening stroll, and got some nice family pictures.
Because of the cost, dinners like these don't happen often, but when they do, it's well worth it because of the time we get to spend together as a family.  It's nice to get treated to a special meal every so often!