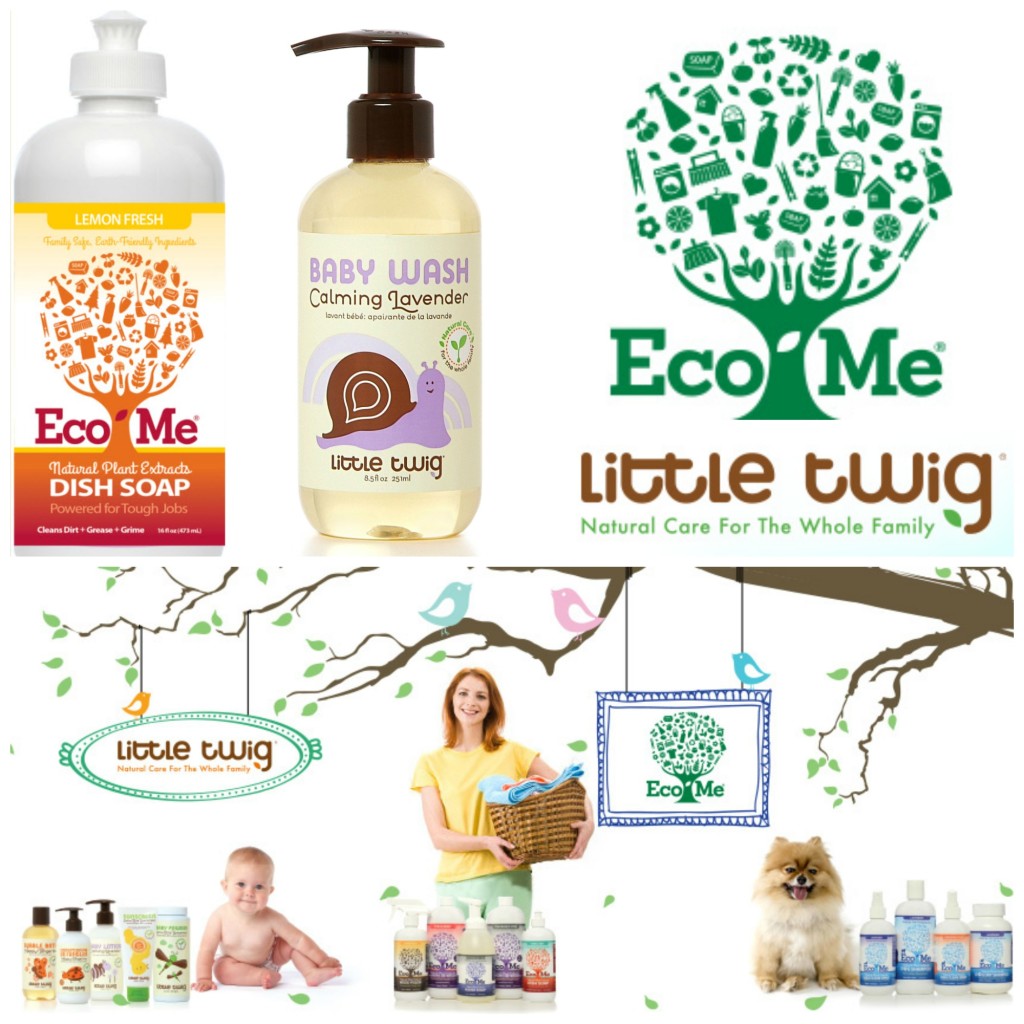 Disclosure:  I received these items for review purposes.  All thoughts and opinions are my own.
It's amazing how many harmful chemicals can be found in everyday products throughout our home.  Although we haven't fully converted to purchasing strictly all-natural products, I try my best to buy them when possible.  It's horrible, knowing I've used products on my kids that contained harmful chemicals. From toothpaste, to shampoos and body wash, toxic chemicals are every where!
Little Twig is an awesome company who specializes in providing families with a safe and natural bath time alternative.  They utilize the most effective organic and botanical ingredients in a simple recipe for pure and gentle personal care.  Their products were developed with the advice of pediatricians and parents.
I received the Little Twig Calming Lavender Baby Wash.  It's wonderful.  The all-natural body wash features soothing lavender and chamomile.  Lavender is known for it's calming effects, which makes it perfect for a night time bath to settle down and relax after a long day.  I've been using it on my 4 year old and we both love the scent.  Most importantly, it's completely free of phthalates, sulfates, parabens, synthetic fragrances, nut, soy or wheat.  You can rest assured that you're using a product that's safe for the entire family!  It's pH balanced and great for those with sensitive skin.  Little Twig Baby Wash is also available in Tangerine and Unscented.  It comes in three sizes, 8.5 oz. ($12.50), 17 oz. (17.50), and 34 oz. ($31.99).
In 2006 Eco-Me was born out of need and concern.  The need to remove harmful chemicals from our home and the concern that toxins from every day products has lead to the increase of disease.  They have created a wonderful selection of natural cleaning, pet and personal care products made with food-grade and plant-based ingredients.  Their products are vegan and gluten free and do not contain sulfates, ethoxylates, synthetic fragrances, BPA or phthalates.  They don't use dyes or colorants or harmful preservatives.
I received the Eco-Me Natural Plant Extract Dish Soap in the Lemon Fresh scent.  Did you know that plant-derived soaps keep our waterways safer, our earth cleaner and humans healthier?  This non-toxic, all-natural dish soap works well to cut grease, yet is gentle on hands.  Key ingredients include Water, Decyl Glucoside (Coconut-derived soap), Sodium Lauroyl Lactylate (Food-grade Emulsifier), Caprylyl Capryl Glucoside (Plant-derived Solubilizer), Leuconostoc (Radish Root Antimicrobial), Potassium Sorbate (Food-Grade preservative), and Natural Plant Essential oils.  The Eco-me Dish Soap also comes in Citrus Berry, Herbal Mint and Fragrance-free.  It comes in a 16 fl oz bottle and retails for a very reasonable $5.99.
Are you ready to make the switch to all-natural products that are safer for you and  your family?