One of the most important days in a woman's life is her wedding day. As a bride, you get to choose your color scheme and fantasize about your walk down the aisle.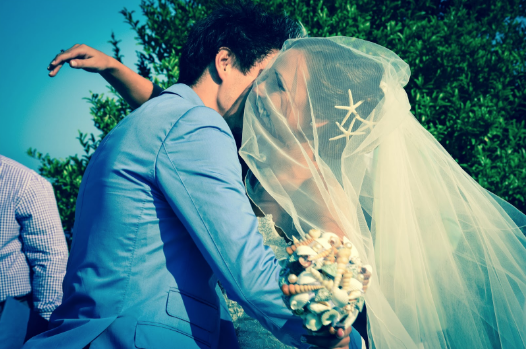 To make sure that you look stunning on the big day, here are some tips that will come in handy:
Plan
You should not wait until the morning of your wedding to start experimenting with your hair, nail polish, and makeup. To get the best results, you should plan for this before the big day. If you are a natural redhead, you should not dye your hair blond right before the wedding.
In the same vein, you should not decide to wear extra-long acrylic nails on your wedding day if your natural nails have always been short. You need to think about what is classic because trends come and go. By planning ahead, you will eliminate any stress on D-day and look effortlessly stunning.
Practice, practice
According to the owners of Azazie, planning a wedding means having to decide on a lot of details including color palette; therefore, if you are smart, you will start practicing different techniques and hairstyles far in advance of your wedding day. Don't be standing in front of your modern bathroom sink on the morning of your big day and and start experimenting . Start practicing with different hairstyles that compliment your veil and dress. Think about the photos that you will have 20 years from now and whether they will still look stunning then.
Wedding day beauty tips
If you have never been to a wedding and have no idea which makeup you should wear, you need to start looking for inspiration. Tear pictures from magazines and search the web for gorgeous makeup ideas and wedding hairstyles. If you see something that you like, save it and show it to your stylist or begin practicing the style on yourself.
It is important for your hairstyle to fit your dress code and not the other way around. To get rid of unsightly frizzy hair as well as split ends, you should ask the stylist to trim your hair. To make sure that your hair looks fresh and stylish, trim it at least 2 weeks before the big day. If your budget allows, consider hiring a professional hair stylist to style your hair.
Make sure that you meet with the stylist before D-day for a practice run and take your veil with you. This will allow you to see what you will look like pre and post wedding. Wash your hair the day before, not on that morning. Freshly clean hair does not hold any style for long.
Tips for flawless skin
All brides want radiant-looking skin on their big day. However, this is not always possible because the stress of preparing for the wedding and not getting enough sleep can cause skin flare-ups. To avoid this, you should cleanse your skin every night before bed. Before you sleep, remove all traces of makeup from your face, especially mascara.
Your first step towards radiant skin is using a facial cleanser and warm water to cleanse your face. A single night of sleeping with makeup can leave your skin looking dry, unhealthy, and dull. Do not forget to moisturize because the skin always looks best when hydrated.
To make sure that your skin stays hydrated, apply some night cream each night before bed. Each morning, after cleansing your skin, ensure that you apply day lotion before putting on your makeup. However, if you are going into the sun, make sure that you wear some sunscreen to avoid damaging your skin.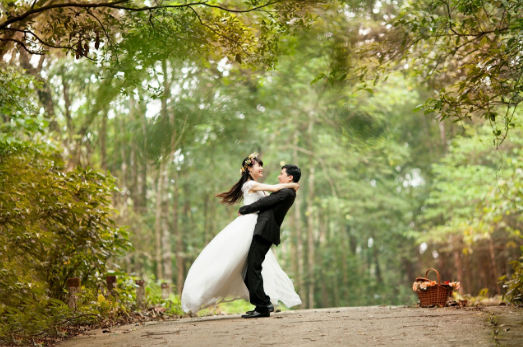 Whatever you do, make sure that your hairstyle and makeup matches your wedding dress. If your makeup looks out of place, you will look weird and feel self-conscious during the ceremony. To avoid this, make sure that you pick the right makeup and hairstyle.
Author Bio
Taby G.
Title: Super-Connector at OutreachMama
Taby G. is a super-connector with Towering SEO and OutreachMama who helps businesses find their audience online through outreach, partnerships, and networking. With over 6 years of writing experience, Taby bring a vast amount of knowledge, style and skill to every project. Her expertise lies in article/blog writing, eBooks, and SEO/informational writing. Copywriting and fiction are the icing of her work with excellent research skills and flawless grammar.
Twitter Handle: @outreachmama