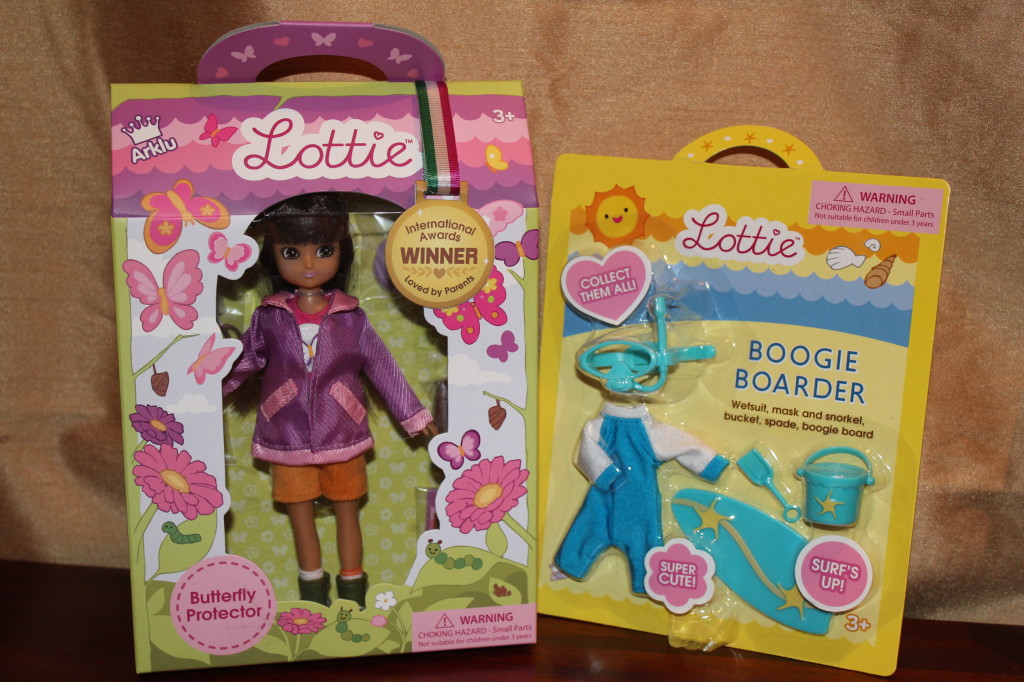 Lottie's motto is, "Be bold, be brave, be you".    
Lottie Dolls are a wonderful line of dolls from the British company, Arklu.  Unlike a lot of the fashion dolls that are available these days, Lottie Dolls are modeled on the dimensions of a real 9 year old girl.  I love the fact that they are made to look like a child rather than an unrealistically proportioned doll.  They don't wear makeup, jewelry or high heels.  Each doll represents a positive role model, one who you wouldn't mind your daughter wanting to imitate.
Butterfly Protector Lottie inspires a love for nature, experiments and science.  She is dressed in her polka dotted green and white caterpillar boots and orange striped socks. Her pink and purple jacket tops off the outfit of orange corduroy shorts, a pink t-shirt with a removable butterfly patch and a cap with butterfly motif. Lottie also has a butterfly net, 4 butterflies and a pair of binoculars along with a series of butterfly life cycle collector cards.  I love her cute outfit and the fact that she is dressed like a little girl rather than a fashion model.  I really like all the little details that make up her outfit.  She's a really cute doll!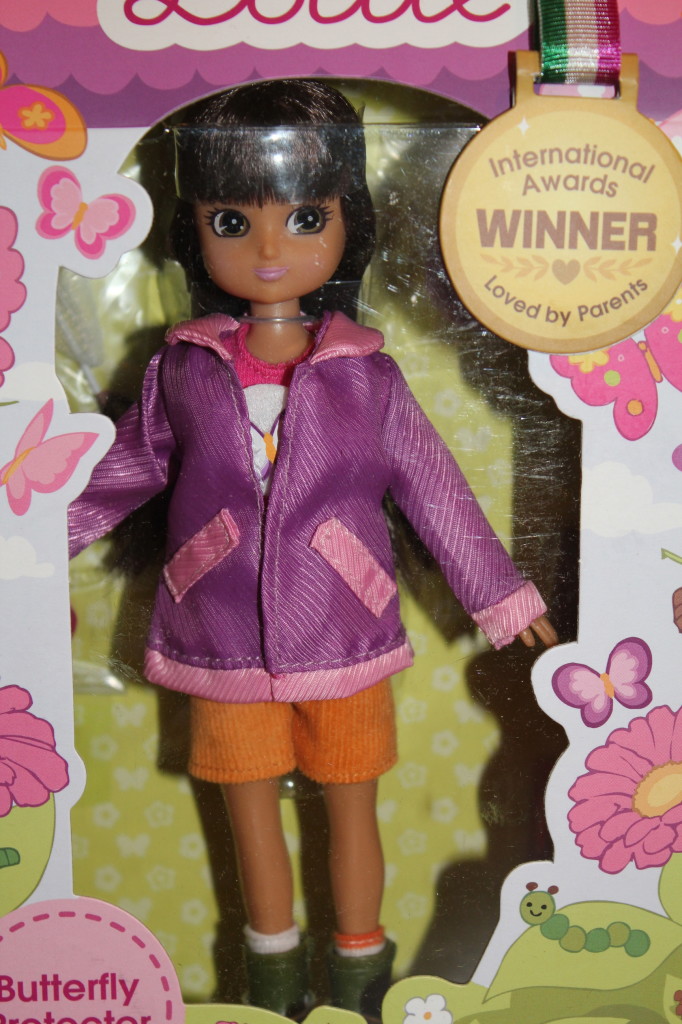 Lottie dolls measure at 7 1/2 inches tall.  Their clothing can be changed and there are various outfit sets that can be purchased.  I received the Body Boarder Outfit set along with my Lottie Doll.  The Boogie Boarder Set includes a wetsuit, mask and snorkel, bucket, shovel and body board.   My family enjoys the beach, so I was thrilled to see that they had this cute set for our Lottie Doll.
If you have a little girl who likes playing with dolls, I'd highly recommend checking out Lottie Dolls.  They are all priced at $19.99 and are recommended for ages 3 and up.
Want more Gift ideas for the upcoming Holidays?  Check out Livin' The MOMMY Life's 2013 Holiday Gift Guide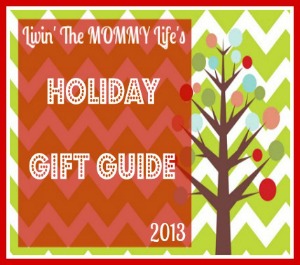 Disclosure:  I received these items for review purposes.  All thoughts and opinions are my own.