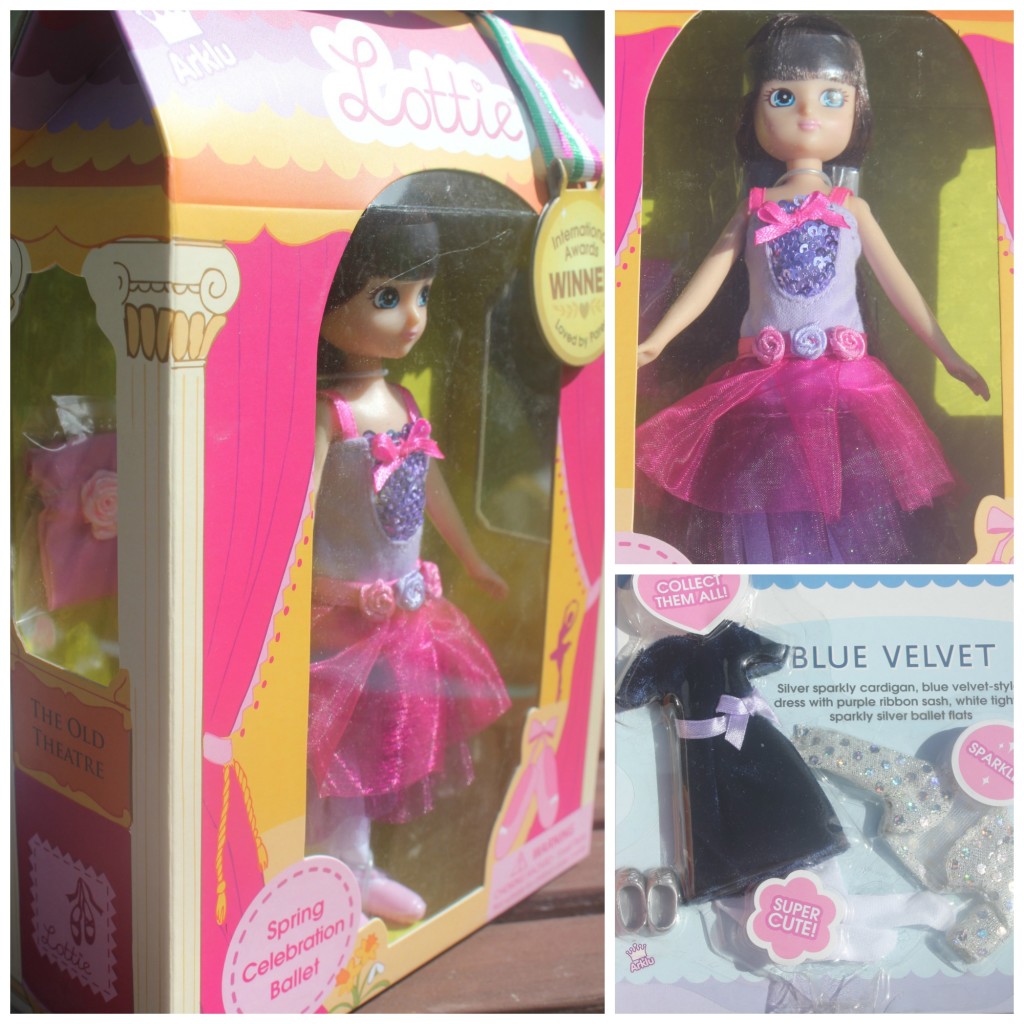 Disclosure:  I received this item for gift guide inclusion.  All thoughts and opinions are my own.
Lottie Dolls were launched in August of 2012.  Since then, they have won 19 awards in the US, Canada, and the UK.
One of the key features of the Lottie Doll is that her body is based on the average proportions of a nine year old girl.  She represents a healthy view on body image and is a positive role model.   Lottie Dolls are very cute, measuring in at about 7 inches tall.  She is "age-appropriate" and loves to do activities that real kids do such as ballet, getting muddy, being outdoors, and even playing dress-up.  She doesn't wear makeup, high heels, or jewelry.  She is ethnically diverse and comes in a range of eye, hair, and skin colors.
Lottie's hair is made from premium quality Saran.  It has a wax component and silky texture which prevents it from tangling or getting into knots.  Her clothes show great attention to detail with velcro fastenings so that it's easy to get her dressed and undressed.  Because she loves the outdoors and being active, Lottie has bendable knees and ball socket hips and arms.  Her head can move from side to side and she can even do the splits!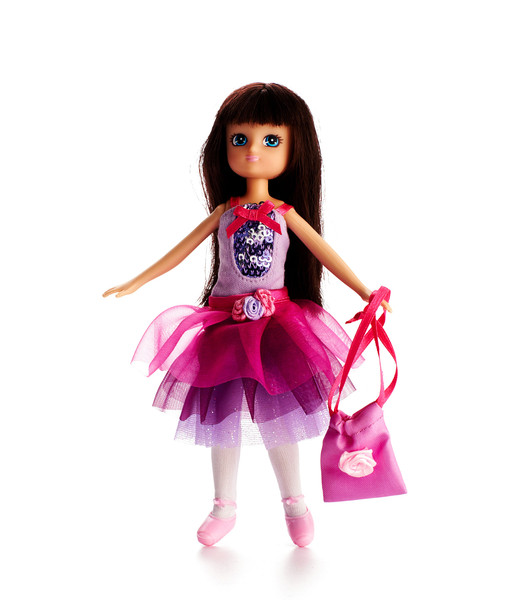 I received the Spring Celebration Ballet Lottie Doll.  She has beautiful long brown hair and blue eyes.  She's very pretty, dressed in a special ballet costume including a three layer tutu, a sequin leotard, and a pair of pink ballet slippers.  She also comes with her very own drawstring shoe bag.  Girls are sure to love her!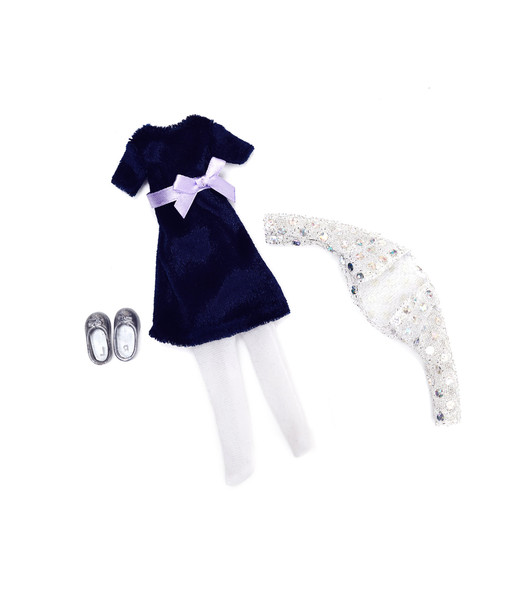 Along with the Lottie Doll I also received an extra outfit for her.  I chose the Blue Velvet Outfit because it was an outfit I could picture my 7 year old wanting to wear.  It includes a blue velvet style dress with a purple ribbon sash, a sparkly silver cardigan, white tights, and sparkly silver ballet flats.  It's the perfect outfit for some festive fun!
Lottie Dolls and outfits are great gifts for young girls.  The dolls can be purchased for $19.95 and outfits or accessory sets are $9.95.