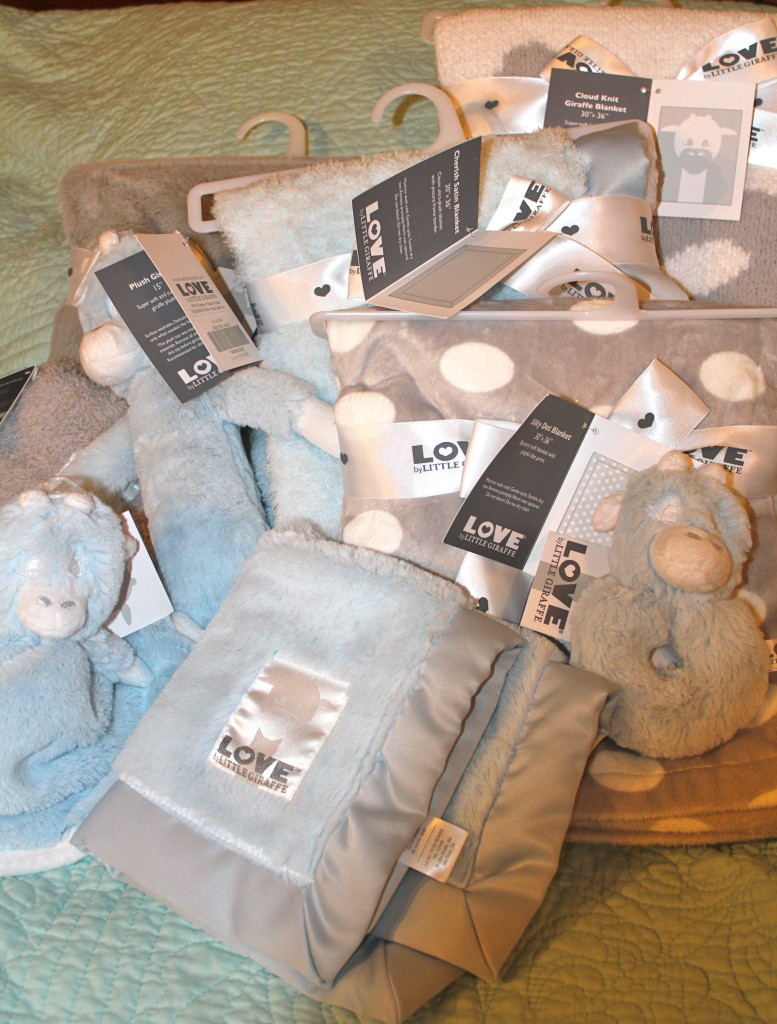 Disclosure:  I received the items featured in this post as compensation.  All thoughts and opinions are my own.
Zulily is exclusively launching a new brand from Little Giraffe, known for creating the softest, most luxurious blankets for babies and adults. Starting February 4th, Love by Little Giraffe, a quality line of blankets at a lower price point, will premiere exclusively on Zulily.  The sale will run for three days only, 2/4-2/6.
I received a Love by Little Giraffe Bundle for a boy which included the following items:
Travel Pal Security Blanket – This security blanket is very sweet.  It features the head and arms of Little Giraffe in the center of a 14″x14″ security blanket.  It's soft and cuddly, and perfect for on the go and snuggling.
Giraffe Plush Rattle – The Giraffe Plush rattle is 6″.  It features the Little Giraffe head connected to a plush circle which is perfect for little hands to grasp.  
Giraffe Plush Toy – This 15″ Plush Giraffe is super soft and cuddly.  It's a very cute toy that little ones are sure to love.  
Cherish Satin Security Blanket – The Cherish Satin Blanky is too cute!  Measuring in at 14″x14″, this small blanky is perfect for tiny hands.  It is fuzzy and plush with a smooth satin border.  Little ones will love the two different textures.
Posh Satin Security Blanket – The Posh Satin Blanky is the same size as the Cherish Blanky.  It's faux-fur feel is soft to the touch.
Knit Giraffe Blanket – The Cloud Knit Giraffe Blanket in Silver was one of my favorites. The 30″x36″ blanket is very soft and features a large image of a Giraffe.  This 100% polyester blanket is machine washable.
Silky Dot Blanket – This adorable blanket is soft and silky smooth.  Made of 100% polyester, this 30″x36″ blanket is perfect for your little ones.  It features an all over polka dot print with a Love By Little Giraffe Logo sewn on the bottom corner.  The silver colored blanket has white polka dots throughout.
Posh Satin Blanket – This faux-fur blanket is made of 100% polyester like the other blankets.  It's sized at 30″x36″.  It is the larger version of the Posh Satin Security Blanket.
Cherish Satin Blanket – This ultra-plush blanket is the larger version of the Cherish Satin Security Blanket measuring in at 30″x36″.  
The boys items come in blue and silver.  The blue is a very soft, light shade while the silver is a light gray.  I really like the silver as it's not a color you see a lot for baby products, making it unique.  I also love that it can be for either a girl or boy.  All of the Love By Little Giraffe Blankets I received are 100% polyester and machine washable.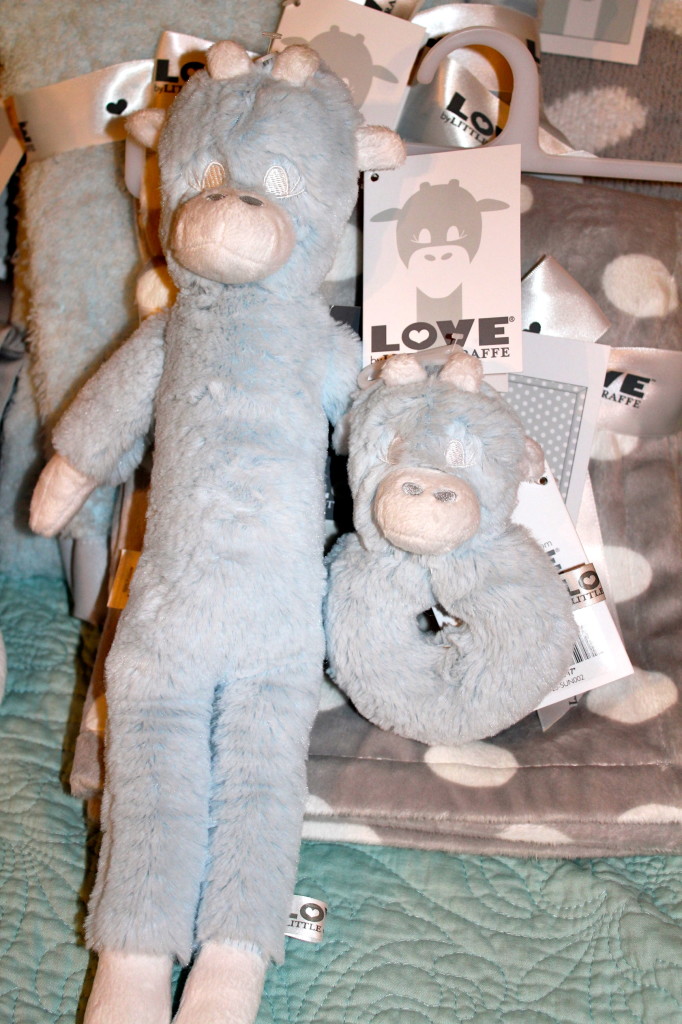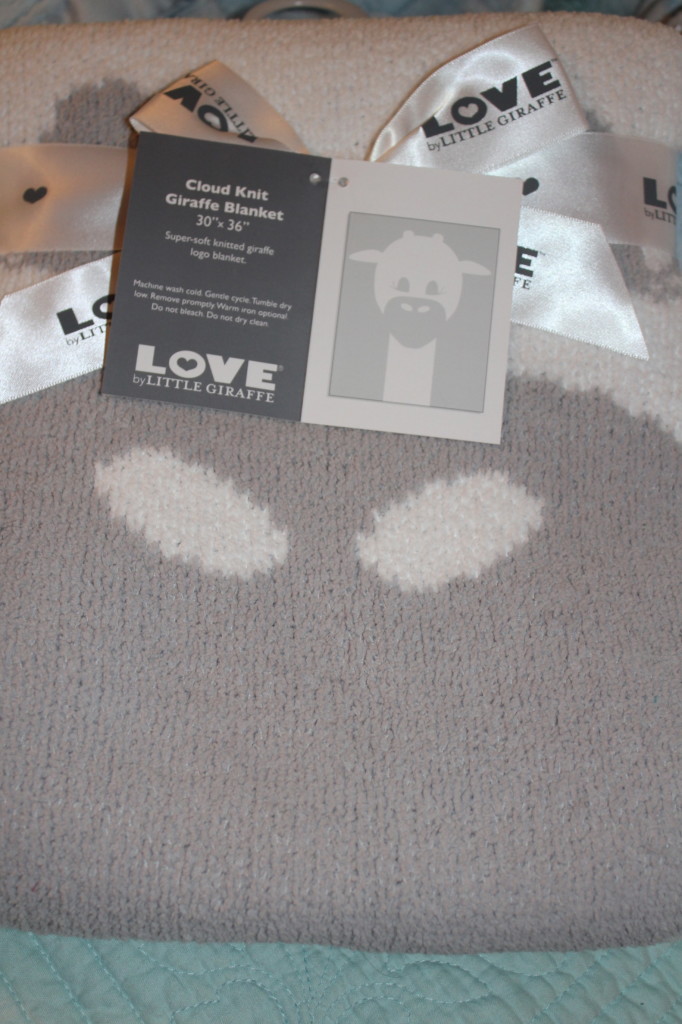 and now for the GIVEAWAY….
How would you like to WIN some of the products in this bundle?  One lucky winner will receive a Love By Little Giraffe Bundle similar to the one I received.
This Giveaway will last 2 days only ending on 02/06
Open to US residents