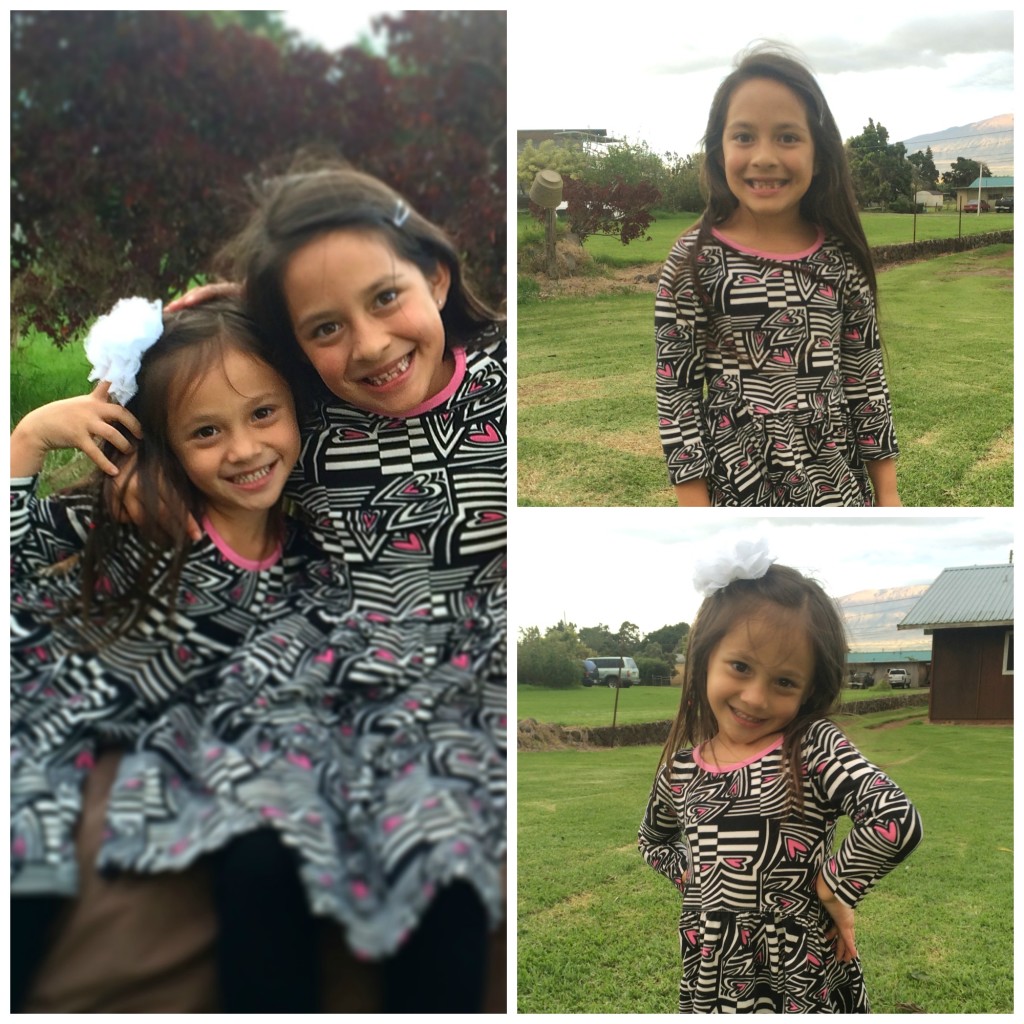 Disclosure:  I received these items for review purposes.  All thoughts and opinions are my own.
My little models are loving their new dresses from FabKids.  I love them too.  Not only are they super cute, they're made well and they hold up well!  Kids aren't always easy on their clothes, which is why good quality is important for me.
Both my daughters received matching Heart Pop Outfits from FabKids.  The Heart Pop Outfit includes the optic heart twirly dress and a pair of black fab soft leggings.  It's such a cute outfit and with the 3/4 length sleeves it's perfect for the cooler weather we've been having lately.  The dress features a fun black and white geometric design with pink hearts added in.  The pink trimmed neckline is the perfect finishing touch.  The adorable dress is perfect for twirling, and with no zippers and a nice stretchy material, it's easy to get on and off with ease.
As with all the clothes we've received from FabKids, I love the quality of this dress.  The fabric used is nice, thick, and soft making it super comfortable for the girls.  Comfort is important, if it's not comfortable, they won't wear it!  Since receiving the dress, my girls have used it a lot already.  It's held up well through multiple washes.  My oldest loves showing off her new styles at school and is always proud and excited to wear her FabKids outfits to school.  She's even had her classmates complimenting her outfits and asking wear she got them!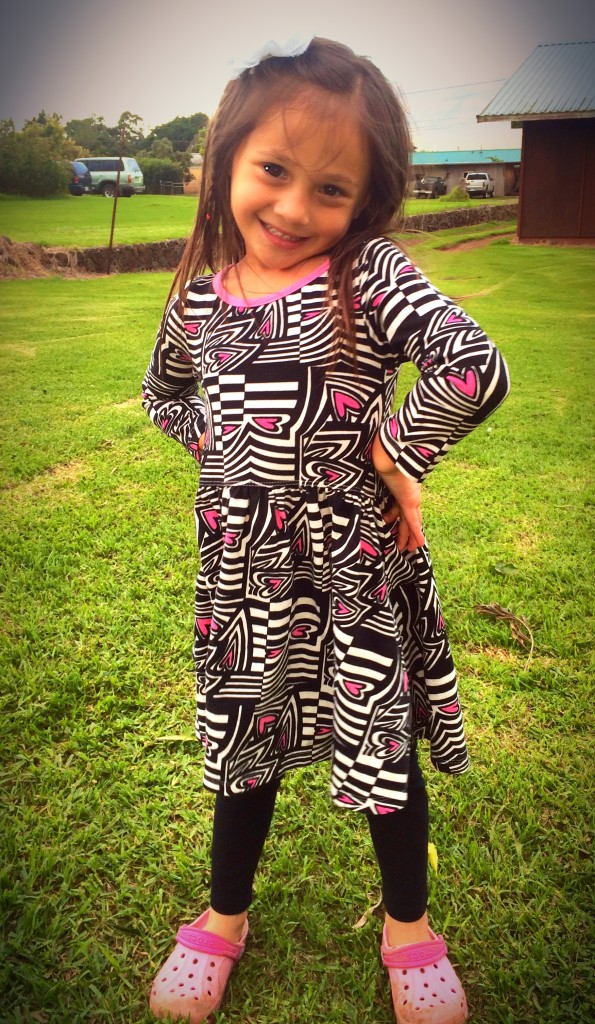 Do you have a little Fashionista?  I highly recommend checking out all that FabKids has to offer.  They offer sizes from 2-12 for both girls and boys.  If you like what you see, you have the option to sign up for a VIP membership where you'll be able to receive styles handpicked just for you by the FabKids stylists each month!  It's nice to receive something new each month.  Your kids are sure to love it.