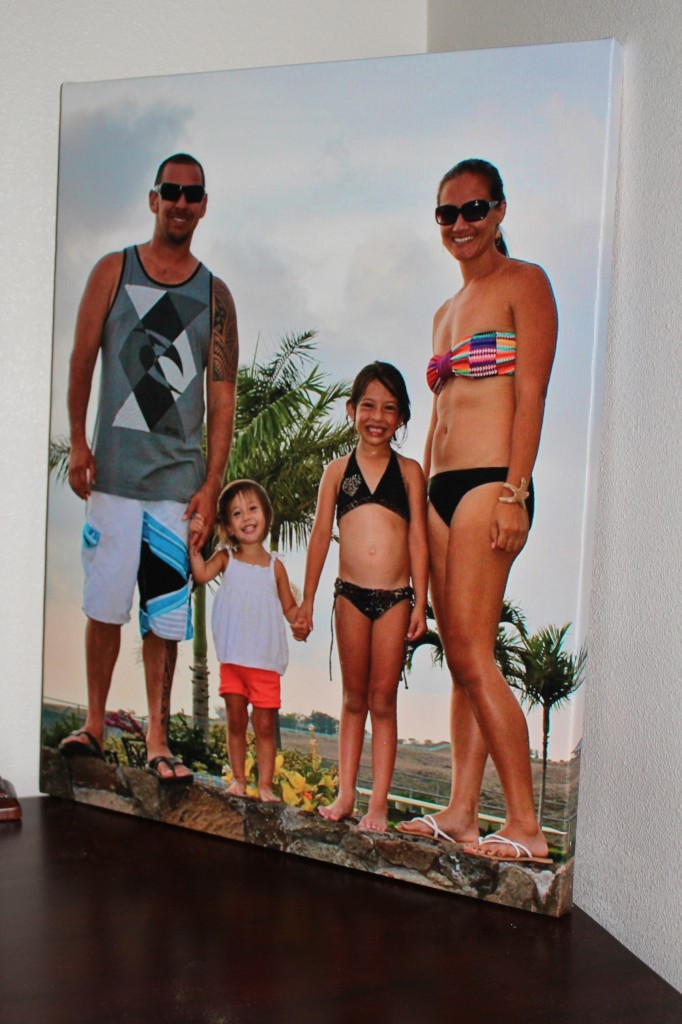 I love taking pictures and displaying them around my home.  When I got the opportunity to review some of the products Mailpix offers, I jumped at the chance.  Mailpix offers a variety of options to turn your photos into keepsakes!  They have everything from canvas prints, to mugs, blankets, and more.  These all make wonderful gifts, and a great way to keep the memories alive.
Upon browsing through the site I finally decided on a calendar and a 16×20 Photo Canvas.  I have been wanting a Canvas for a while now, and we recently took a family photo that I thought would look great on canvas.  The canvas prints range in size from 8×10 up to 20×30.  There's a Canvas sale going on now until 2/8 where you can get an 8×10 for just $35.  The 16×20 like I got is $80.
The ordering process was fairly simple.  After uploading my photos I had an easy time creating my calendar and canvas.  I was really excited to receive my items.  After about a month I finally received my calendar, but not my canvas.  I was kind of disappointed that it was taking so long.  It finally arrived nearly two months after my order was placed.  I have never had such a long wait time with ordering photo products.  I do understand that there may have been a mishap with my order, and it's probably not a usual occurrence with Mailpix.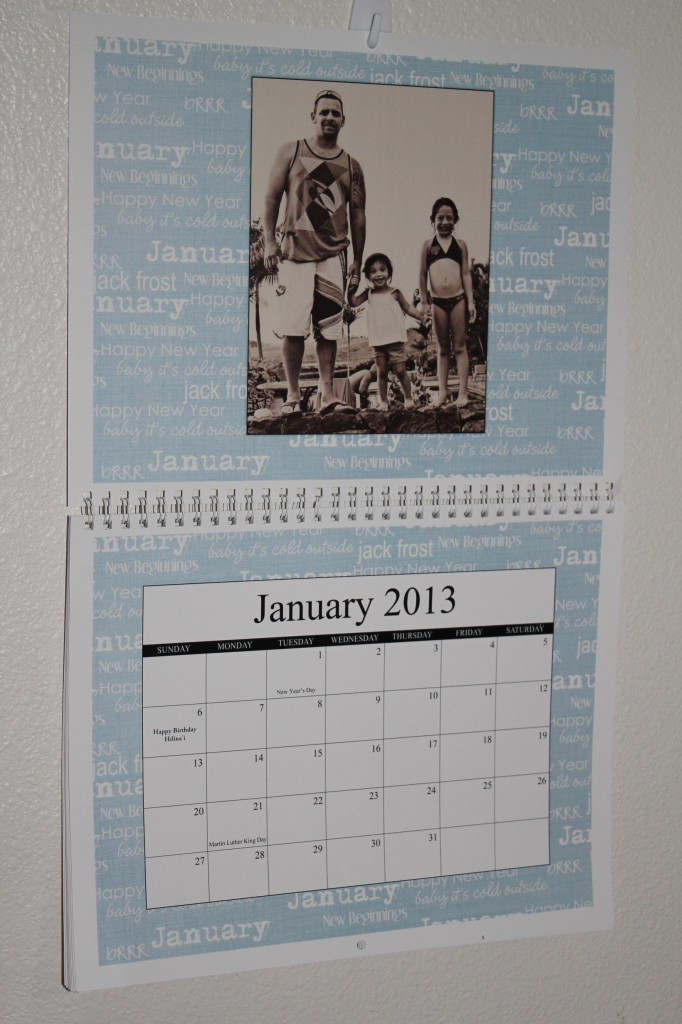 Other than the long wait time, I must say I am very happy with the products I received. The calendar photos are all printed nice and clearly.  It's spiral bound and printed on 100 lb. matte cover paper.  The calendar is of a good quality and it's a great way to display photos year round.  You can start the calendar at any month, so you can order at any time throughout the year. The photo canvas is absolutely beautiful.  I love it!  It really shows off the photo and looks great.  It becomes a focal point of any room you display it in.
If you've been looking for ways to display your photos, I suggest visiting Mailpix.com.  They have some great deals and special offers from time to time, it's definitely worth a look!
Disclosure:  I received these products for the purpose of this review.  All thoughts and opinions are my own.