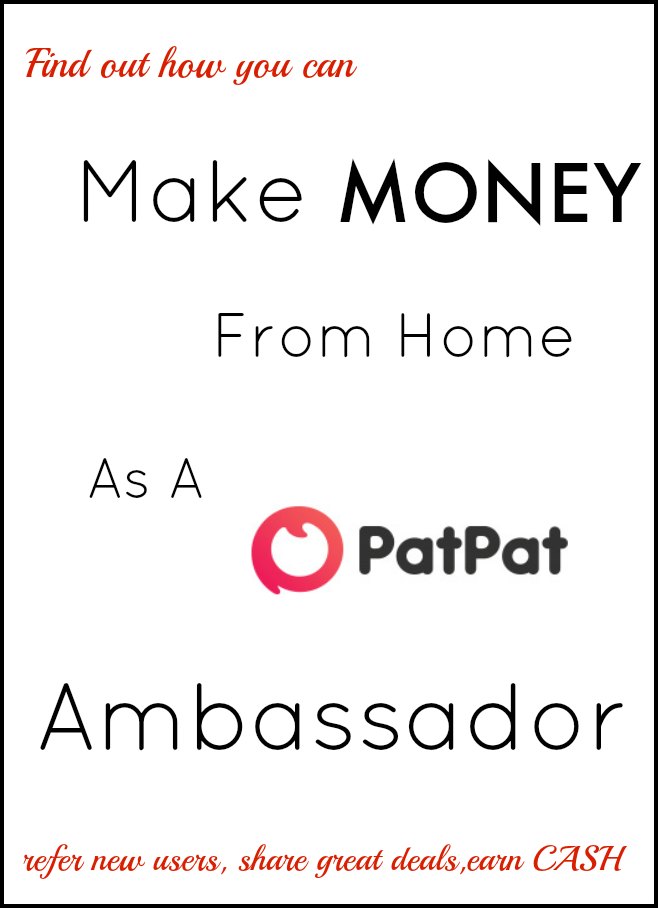 Disclosure: I received compensation for this post. All thoughts and opinions are my own.
Having been a stay-at-home mom for 9 years, I am always on the look out for new opportunities where I can earn a living by working from the comfort of my own home. Working from home is ideal for me, and so far it's been going well.
I know it can be difficult for some of you to work from home, but I'm here to let you know that it can be done! I'd like to share an amazing opportunity for those of you with large social followings. Bloggers would be perfect for this, but even if you're not a blogger, you could still make a great ambassador for PatPat if you have a lot of followers on social media.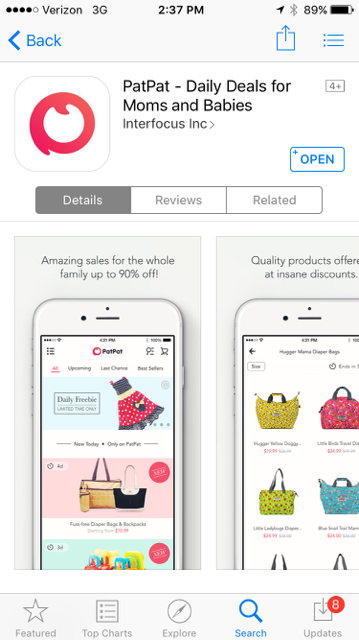 What is PatPat?
PatPat is a mobile shopping app which provides amazing deals on motherhood essentials, women's and children's fashion and top-quality beauty products. PatPat offers some of the best discounts around on products mom's want. You'll be happy to share all the awesome deals with your friends, family and followers. By working directly with product manufacturers PatPat is able to offer discounts up to 90% off the original price.
As an Ambassador, you'll receive personalized promo codes which you can share to your friends for extra savings! PatPat offers up to 20 new events beginning every day at 6am PST.
PatPat is free to download, and is available on iOS and Android.
What does an Ambassador do?
Ambassadors refer new users, earning cash for themselves while providing their referrals with discounts.
KEY BENEFITS:
shopping credit redeemable for cash
commission from friends' orders
personalized promo material
Does this sound like something you'd be interested in?
Go HERE to sign up as a PatPat Ambassador or to get more info on what all the awesome benefits are. If you're looking to earn some extra money by working from home. This really is a great opportunity that's not to be missed.