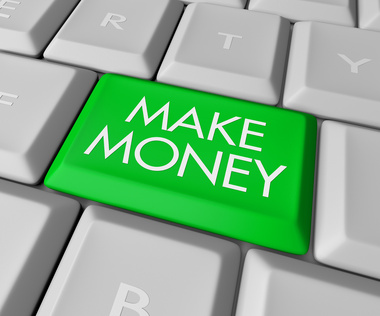 I like to earn as much money as possible through online sources, and through the years I have tried a ton of different services.  I've done everything from paid to read e-mails, taking surveys, and now that I'm a blogger I work with a few affiliate networks. In this post I'll share with you the sites I use and a little bit about them.  If you're a blogger, and looking to earn a little income through your blog, you may want to consider these affiliate networks.  The majority of my monthly income comes from these sites.
Affiliate Networks
1. MySavings Media – MySavings was the first Affiliate Network that I got paid from!  I was surprised with how fast it was to reach the payout.  I was able to reach the $50 minimum payout in just one month!  MySavings offers everything from great deals, free magazine subscriptions, coupons, and more.
2. Escalate Network – I have been with escalate for a while and I really enjoy all of the great offers they send my way.  They have a minimum payout of only $25 which is great!  They offer a great Coupons.com widget, where your readers can print coupons right off of your site!  I like the set up of Escalate Networks site as it's very easy to navigate.   If you're interested in monetizing your blog, and want to start off with one Affliate Network, go with Escalate!
3. Panthera Network – I haven't really used Panthera since signing up for it, so I can't really say much about it, but if you're looking for a variety, you may want to sign up with Panthera.    In order to qualify, you'll have to speak with a representative over the phone.  It was a quick conversation and worth it if you want to get approved.