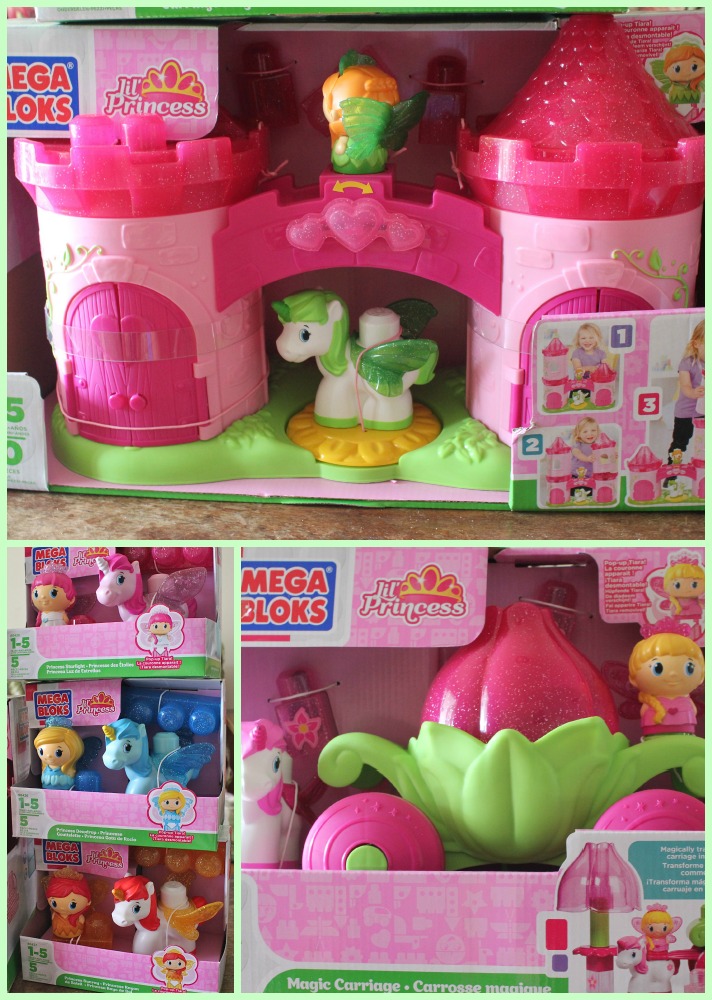 Mega Bloks has a great line of Lil' Princess products for girls! I was very excited to be chosen to host a Mega Bloks Lil Princess Party sponsored by MommyParties & Mega Bloks.
Our huge box of Mega Bloks arrived, and it was filled with the following awesome items:
• One Mega Bloks® Lil' Princess 3-Story Enchanted Castle
• One Mega Bloks® Lil' Princess Magic Carriage – Raffle Prize
• Ten Mega Bloks® Lil' Princesses (an assortment of Princess Dewdrop, Princess Sunray, OR Princess Starlight)
After seeing the great selection of products I was even more excited to host the party. We have a lot of little girls in our family, and I was excited to invite all of them over to play & have a good time. I knew the toys would be a hit!
We set up the 3-Story Enchanted Castle for the girls to play with during the party. It's great for using their imagination during play. The colors are very pretty and girly, and the pieces are durable.  Aside from playing with the Castle, the girls enjoyed dancing to some music.  Then I had to let them outside to as they were bursting with energy!  We played "Find The Missing Ponies".  I hid the ponies and had the girls go on a search for them.  Everyone could find one pony which was their's to keep, along with one princess, and two sparkle blocks that also came in the playset.   They really enjoyed finding the Ponies and my 5 year old ended up hiding the ponies again for the little ones.  The girls were so excited to be taking home a new toy! And I have a feeling their mommy's will be buying more to add to their collection.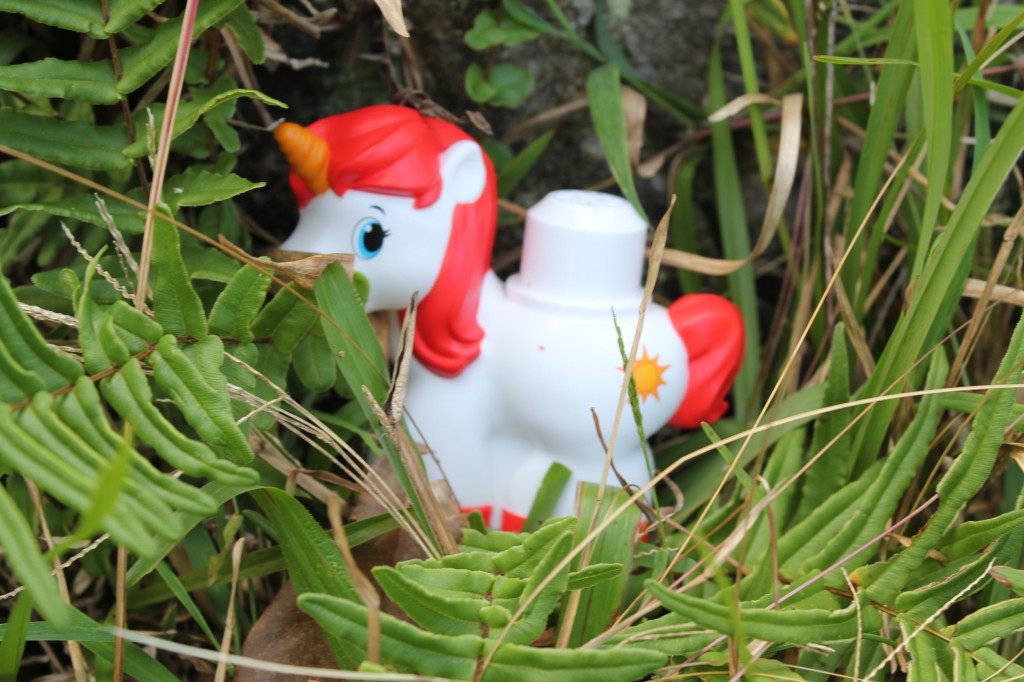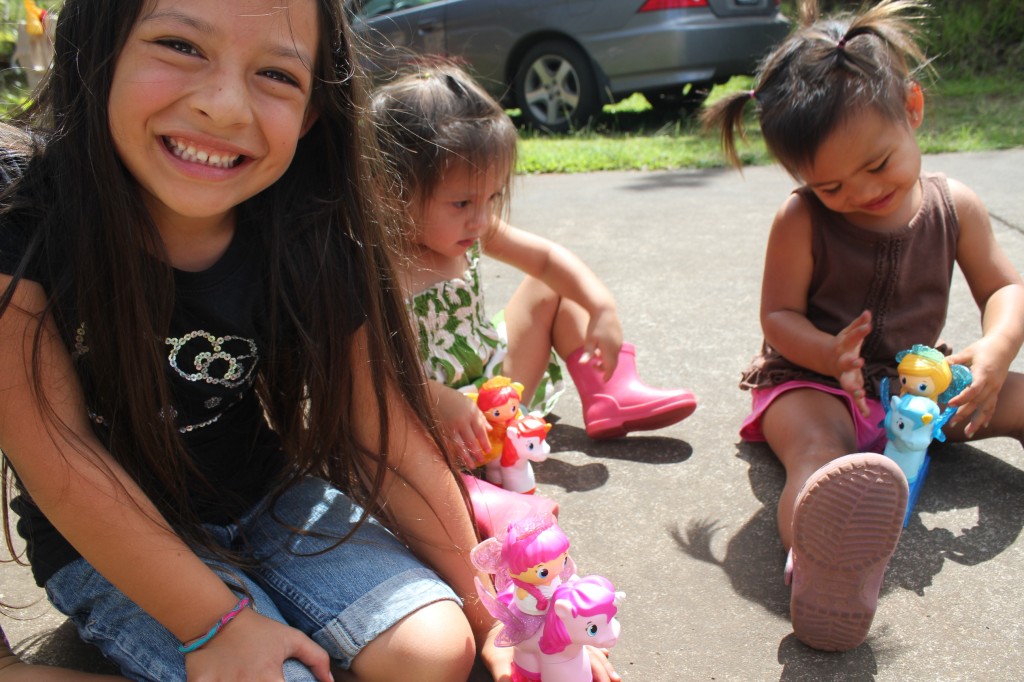 Before everyone left, we had a drawing where one lucky winner won the Mega Bloks Lil Princess Magic Carriage. I wish I had one of those to give everyone because as soon as the girls saw it, they ALL wanted to take it home.
With the Holidays coming up, I think Mega Bloks Lil Princess Playsets will be a hit for little girls ages 1-5. It's great that these playsets work for such a big age range. It's one of a few toys that my daughters can enjoy together. My 2 year old is pretty rough on her toys, and isn't allowed to play with her big sisters toys because she'll break them. With these Mega Bloks, i don't have to worry so much. Also, there aren't any small pieces that would pose a chocking hazard, which is great!
Find Mega Bloks on Facebook HERE
Disclosure:  I was provided with the items for this MommyParty from MomSelect and Mega Bloks.  All thoughts and opinions are my own.