Mystical, marvelous, magical MERMAIDS! Imagine living in the sea, enjoying all that it has to offer. Being an ocean lover myself, I can only imagine how soothing and relaxing a life at sea would be. Many young girls dream of what it would be like to be a Mermaid. How would it feel to swim all day with your mermaid friends and other creatures of the ocean? I imagine it would be quite fun!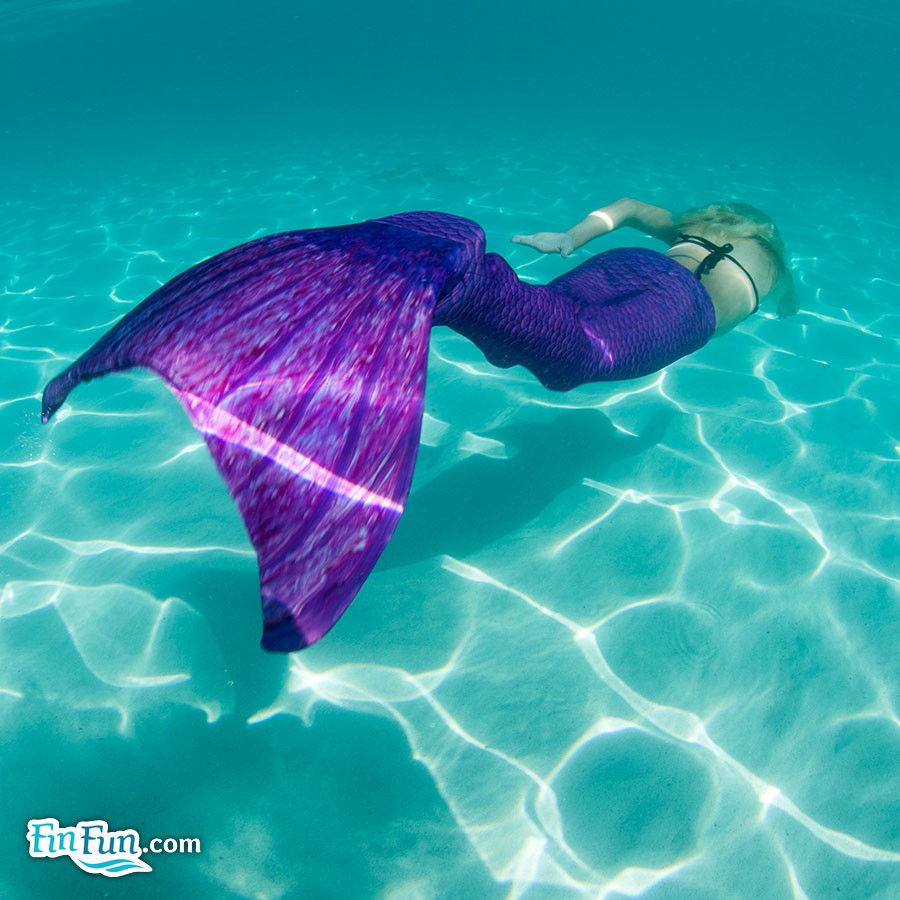 Earlier this year we were having a little staycation at a local hotel. While there, my girls began playing with some other kids at the pool. As they got to talking, one of the girls mentioned that she'd been saving up for a mermaid tail. She talked about how beautiful it was and how fun she imagined it would be to swim as a mermaid. Ever since then, my daughter has wanted a mermaid tail too. That is how we first heard of Fin Fun Mermaid Tails, before that, I never knew such an awesome product even existed.
Fin Fun turns the dreams of those who wish to be a mermaid into a reality – at least for a little bit! With the beautiful Fin Fun Mermaid Tails girls can experience first hand, what it feels like to be a mermaid. They'll let their imaginations soar as they swim along in the pool or ocean with their gorgeous mermaid tails. The tails can transform anyone into a real life mermaid! They come in a variety of beautiful color options including Jia's Asian Magenta. This eye-catching tail starts as blue, deepens to purple, and merges into a bright magenta. It is absolutely stunning.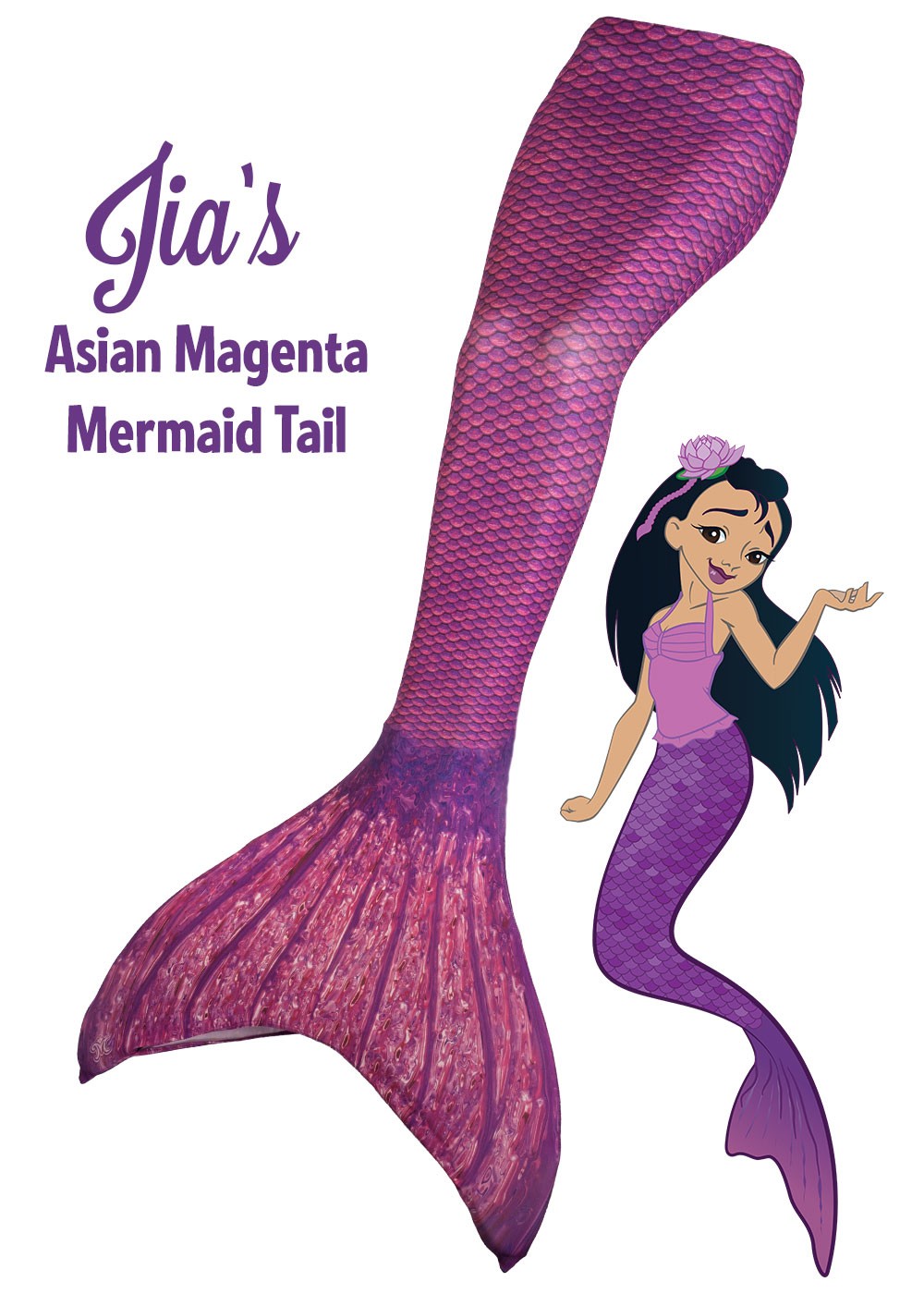 The fabric gives the illusion of overlapping, three-dimensional fish scales, especially when the fabric is stretched. But the real magic happens when the fabric gets wet! In the water, the pattern really develops a beautiful sheen and depth unique to the Mermaiden line of Fin Fun products. The fabric is a poly, spandex blend that can be machine washed in cool water. To get the full experience, I'd recommend getting a monofin along with your mermaid tail. Fin Fun Monofins are shaped like a real mermaid tail. They're comfortable to use and fits a range of sizes. Best of all, you'll be able to swim faster and easier when using a monofin.
Jia's Asian Magenta is a part of the Mermaiden Collection. The Mermaiden Collection features the seven mermaid princesses, called "Mermaidens" from seven sea kingdoms, and their best "FinFriends". Kids will love reading the stories of the different Mermaidens on the Fin Fun blog and will enjoy playing online Mermaid Games too.
Fin Fun Mermaid Tails will make a wonderful gift. You can even get a matching bikini set which I highly recommend. Mermaid Tails come in sizes as small as a children's 6 up to Adult medium. There are also toddler sizes as well (without monofin option). The tails are $57.95 for kids and $67.95 for adults. The optional monofin is an additional $49.95.