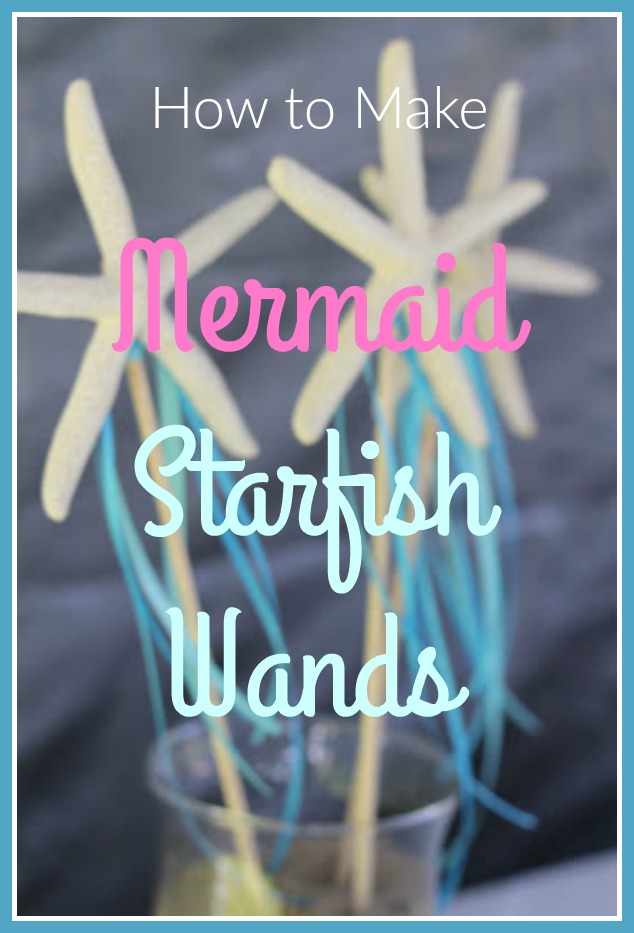 You can't have a Mermaid Party without some Starfish Wands.  I made some for my daughter's under the sea birthday party and was quite surprised with how simple they were to make.  I had seen them on various sites online, but they either weren't for sale or they were really pricey.  If I can make these wands, so can you!  Trust me when I say I'm definitely not the craftiest one around.  If I can do it, that means it really is simple.  Don't go out and buy these wands, when you can save a bunch of money by making them on your own.
I ordered some starfish from
Deltona Seashells & Gifts
.  I searched and searched, and found them to be the most reasonably priced.  I read that the starfish may smell bad, so I was surprised that they really didn't smell bad at all.  I ordered the 4-6 inch starfish, and requested they be closer to 6 inches, and they were.   Once they arrived I was ready to get started.
I used Aleene's Original Tacky Glue to glue the starfish to a wooden dowel.  I was a little worried that it wouldn't hold well, but it worked great and stayed on even after being played with.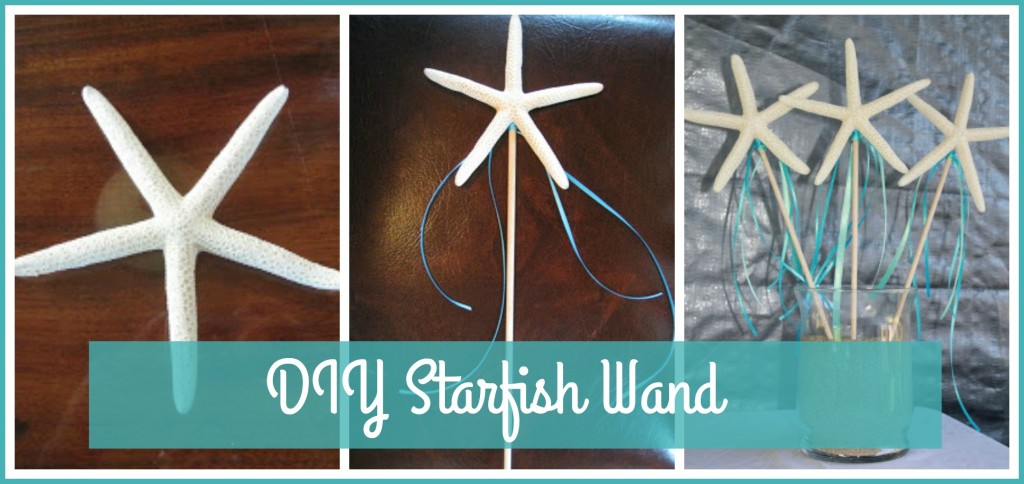 After the glue dried, I sprayed the starfish with a glitter spray. I was kind of  disappointed with the outcome. It didn't get as glittery as I had wanted it to be, even after 3 or 4 coats of glitter spray! Oh well, so much for that idea!  Luckily, they were still really pretty as is.
My last step was to tie some ribbon onto the wand.  It added a little color, and made it super cute.  As I mentioned earlier, I'm not the craftiest person out there, so I'm pretty proud of myself. All in all, I think my starfish wands came out great. I'm excited to use them at the party as I'm sure everyone will love them.