I'd like to introduce you to 2 great products from Scotts Miracle-Gro that are just what you need this time of year!
"The Scotts Miracle-Gro Company is the world's largest marketer of branded consumer lawn and garden products."
First, Miracle-Gro For Christmas Trees. It's a product that is said to keep your tree hydrated to reduce needle drop throughout the holiday season versus using water alone. It comes in an 8 oz. bottle and you use a capful for every quart of water you add to your Christmas tree stand. It's important to make sure your tree always has water!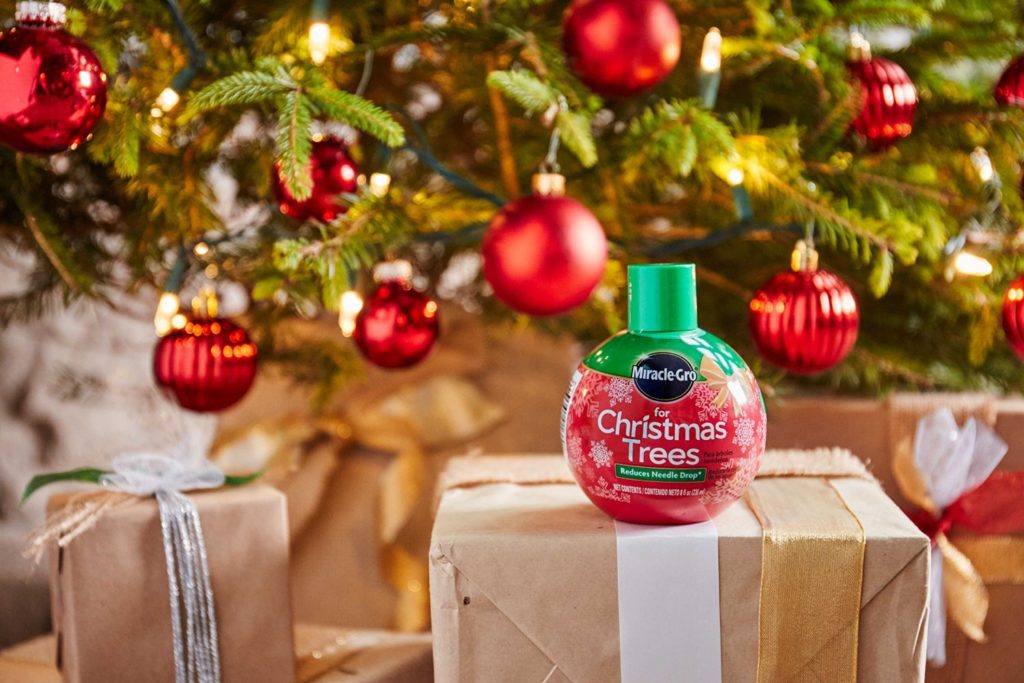 I've been using Miracle-Gro For Christmas Trees since we first bought our tree home about a week ago. I'm hoping it'll help to keep my tree nice and fresh throughout the month. In the past, I have had trees dry out before Christmas, and that was really sad. It's only been a week, but so far, so good. I plan to continue using this product every time I water my tree and hoping it really helps.
Up until very recently, I didn't know there were Miracle-Gro products for kids. I was recently introduced to the Miracle-Gro Kids line, and I think it's great! They have a My First Garden Kit, My Very Own Flower Garden Kit, Watch It Grow Kit, and Root Viewer. I received the "My First Garden" kit and I think it's a great gift for the kid who has everything.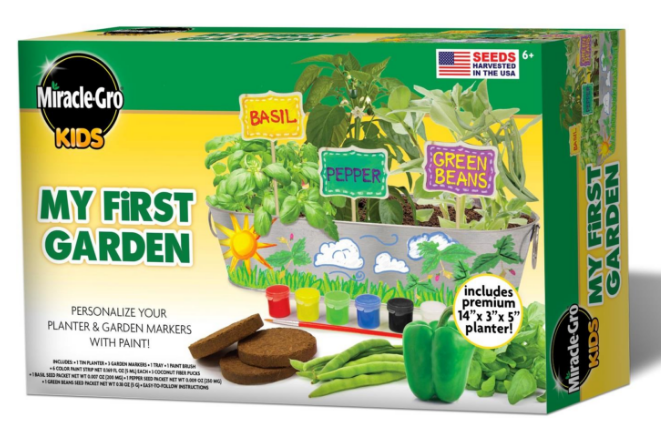 The My First Garden kit comes with a 14″ x 3″ x 5″ Planter, Plant stakes, Paint, Paint brush, Basil seeds, Pepper seeds, Green bean seeds, Seed starter set and a Growing guide. The great thing about this kit is that it provides the child with everything needed to get started. With the included paint and paint brush, kids will be able to personalize their planter and plant stakes however they like. It'll be a fun project for kids, and something they can look after, take care of and enjoy for quite some time. The My First Garden Kit has an MSRP of $16.99.