Disclosure:  I received these items for review purposes.  All thoughts and opinions are my own.
"mod. is a Dallas-based, premium camera straps and accessories company with a passion for service, style, and superior quality. Created in 2009 by a mother and daughter team and fashioned from handpicked fabrics, colors and textures, mod. produces straps and innovative accessories for DSLR owners who want a WOW factor."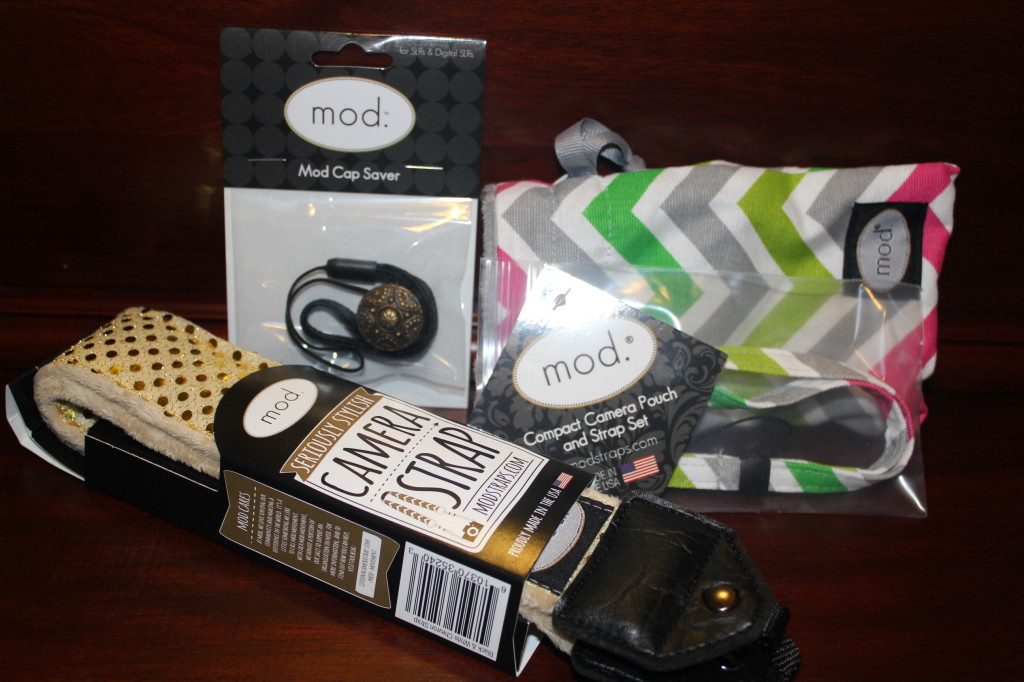 I received a few items from mod. which are all great!  The items I got to try out included a camera strap, cap saver, and camera bag.  If you check out their website you'll see that they offer a great selection of stylish product.  There's something for everyone.
After looking through the entire collection of straps I finally decided on the Classic Paparazzi Camera Strap in Sun Kissed.  If you're looking for a flashy strap, that looks great and stands out, this is the perfect one for you!  This strap features an all-over gold sequin detail with the mod logo near the bottom.  It's so stylish and unique, I absolutely love it.  The decorative portion of the strap measures 33″ long and it adjusts from 42″ – 48″.  It is 1.75″ wide.  This strap has high grade synthetic leather ends and is backed with durable webbing.  It's lined with a signature plush fabric which makes it very comfortable to use around your neck.  This strap has been tested to withstand a pull-down weight of up to 70 lbs.  The Classic Paparazzi strap retails for $35.95.  Other straps run from $20.95-$48.50.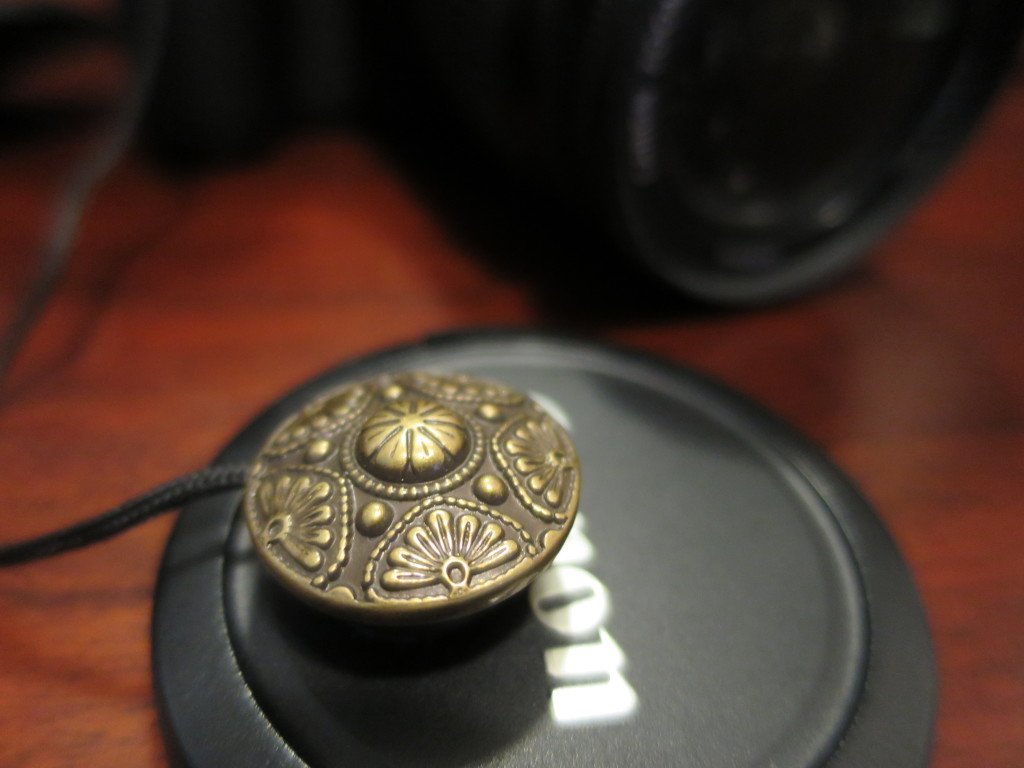 Everyone who owns a DSLR camera really should get a cap saver!  The cap saver connects your lens cap to your camera, so you'll never misplace it and you don't have to hold on to it either.  Before I had a cap saver, I'd have to deal with holding on to my cap while taking pictures, now I don't have to worry about it at all.  You just take the cap off and it will hang from the camera.  mod. has a nice variety of cap savers.  I chose the Copper Stud style.  It adds a nice decorative touch to your camera while serving a great purpose.  Cap Savers sell for $16.50.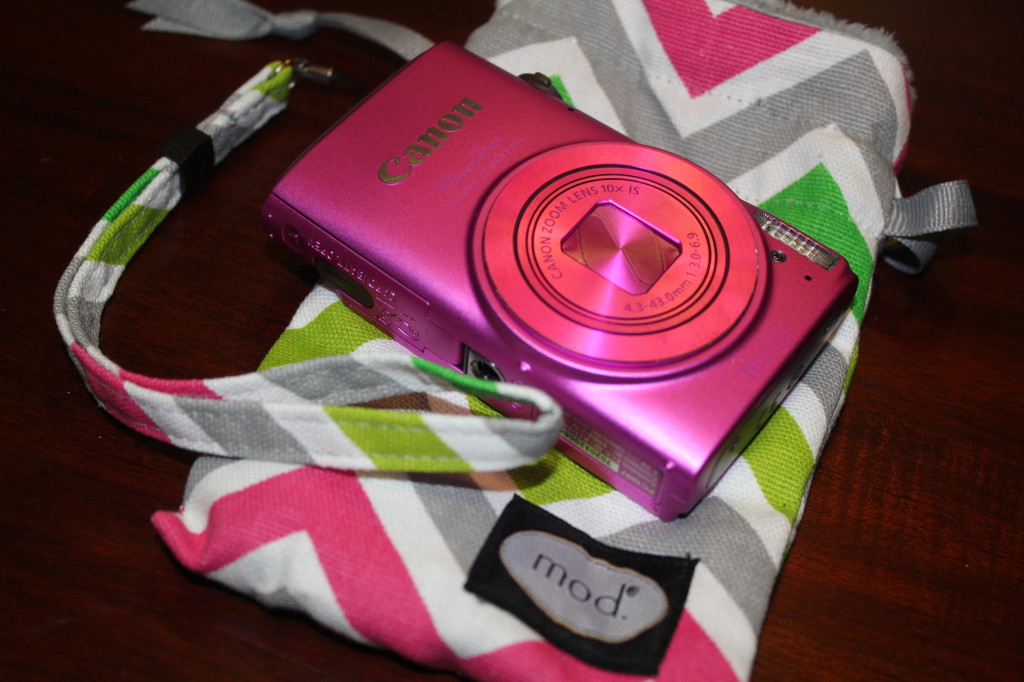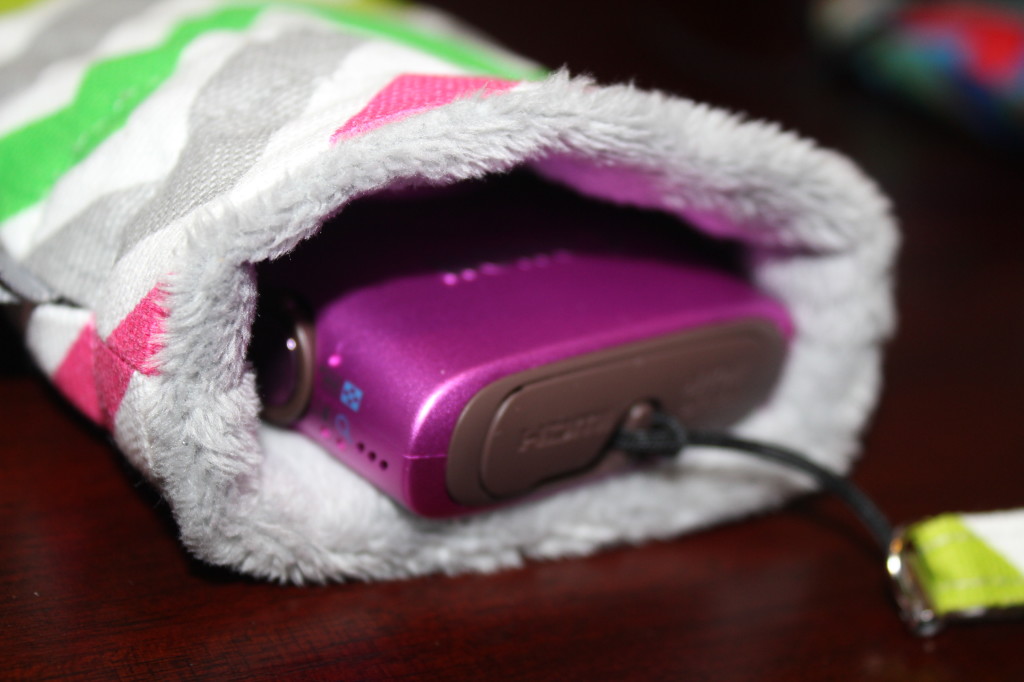 mod. offers camera bags for DSLR's as well as compact cameras.  I decided to get one for my daughters pink canon point and shoot camera.  I chose the Compact Camera Pouch in Cheerful Zig because I thought it would look great with the color of the camera.  What I really love about this pouch is that it comes with a 10.5″ matching wrist strap.  The pouch measures 4″ x 6.5″ and has a drawstring closure.  It's lined with mod's plush signature fabric, which helps keep the camera nicely protected.  The Cheerful Zig design that I chose features a green, gray and pink chevron print with mod's logo on the bottom right corner.  The camera pouch and wrist strap set sells for $23.50.
If you're looking to add a stylish twist to your camera, stop by mod. and take a look at all they have to offer!
Disclosure: I received products in exchange for my honest review.  All thoughts and opinions are my own.