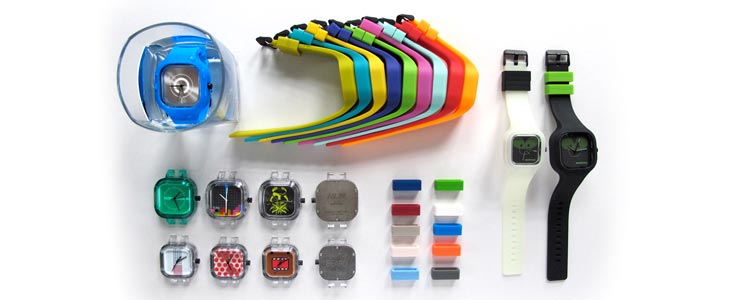 Disclosure:  I received these items for review purposes.  All thoughts and opinions are my own. 
Modify Watches are very cool and unique interchangeable watches.  You can mix and match the faces and straps creating a watch that fits your style and personality.  These watches come in two sizes.  They are water resistant allowing you to go swimming with them on.  There are over 1,000 possible combinations, so you're sure to come up with something you like.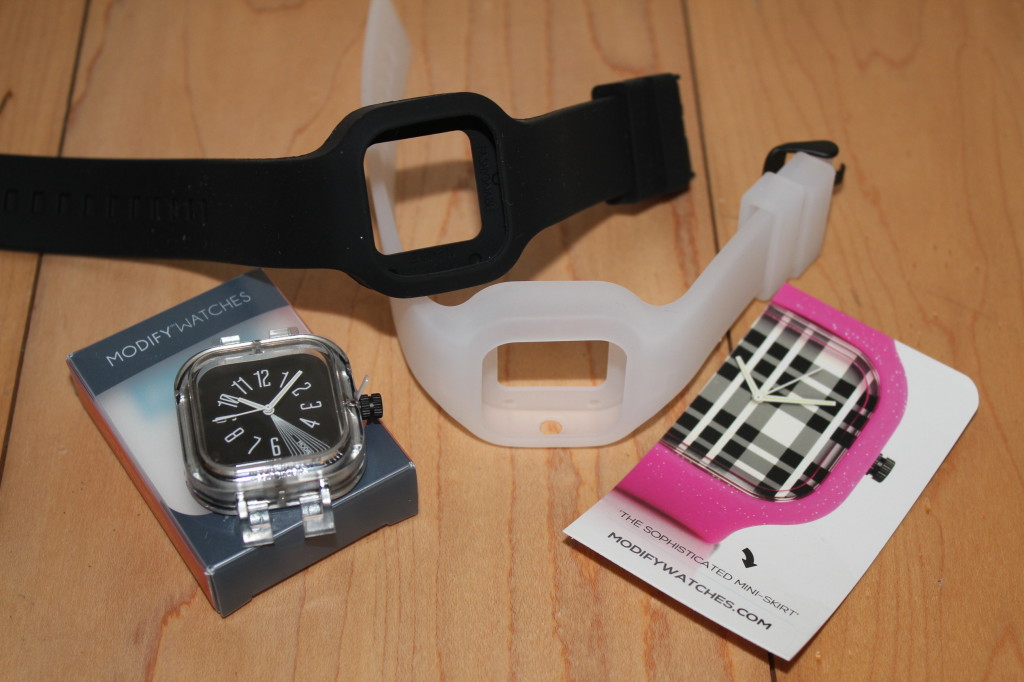 I was able to choose two straps along with a watch face.  There really is so much to choose from.  Being that the watch was going to be worn by my husband, I chose neutral colors that I knew he'd like.  I went with the black and cool mist straps along with a black face.  The cool mist looks like a plain white strap in it's online photo, but it is actually a translucent white.  They do have a white strap as well if you prefer plain white.  The straps are made of a soft and very comfortable silicone material.  The face is made from a scratch-resistant polycarbonate and stainless steel.  My husband has only worn his watch for a little bit so far, but it's holding up well and appears to be pretty durable.  It's very easy to interchange the pieces.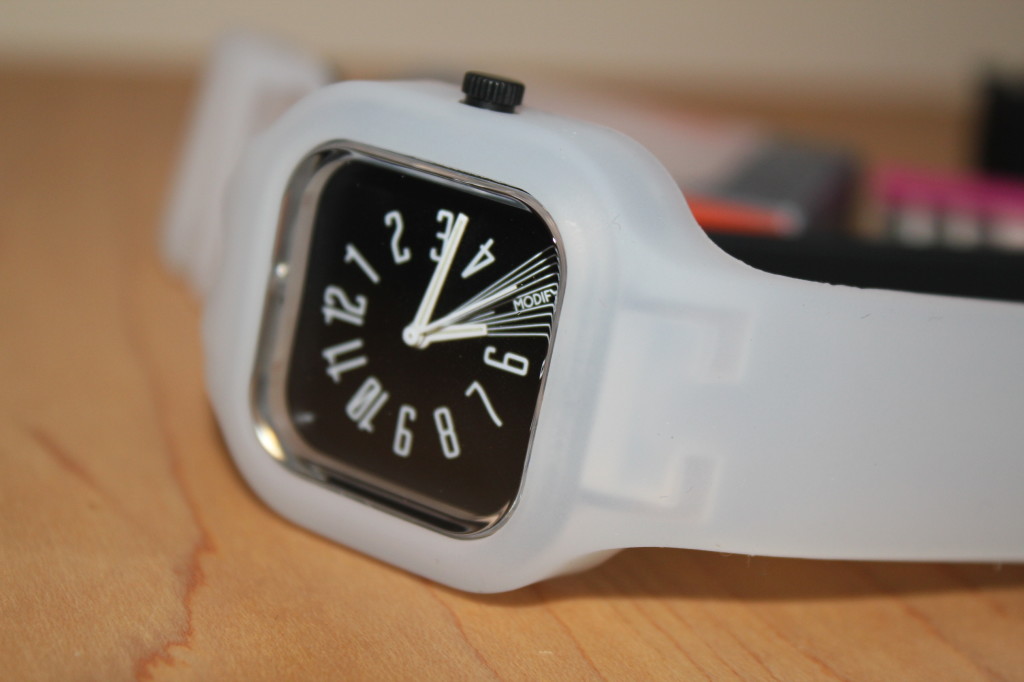 Modify watches will make an excellent gift for teens or adults.  They are stylish and fun.  The great thing is, you can always change up your look with a new face or strap.  The possibilities are endless.  Watch faces run from $20 – $35 and the straps start at $15 each.  They do have a sale section as well with even better deals!  You can also check out their Gift Guide for great ideas.
**SPECIAL PROMO**
Starting now (Thanksgiving) until Cyber Monday 12/2, Use the CODE: EVERY10ML for 30% off plus they'll be giving away every 10th order FREE!!  Yes, FREE!!  This is an amazing deal, so now is your time to buy!
If you make a purchase after 12/2 use CODE: MODME30ML for 30% off your purchase.
Want more Gift Ideas for the upcoming Holidays?  Check out Livin' The MOMMY Life's 2013 Holiday Gift Guide