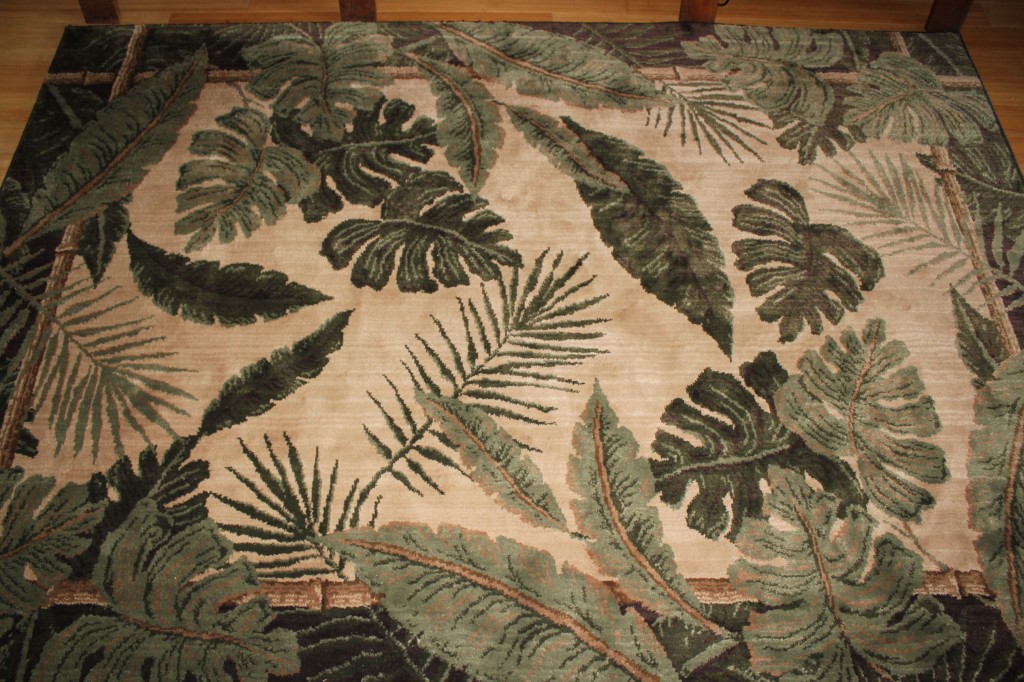 A rug is a great way to show off your sense of style when it comes to your homes decor.  It's a piece that is often times, the focal point of a room.
I was able to choose a Mohawk Home Rug for my home.  There are various retailers who sell Mohawk Home Rugs.  I found mine at Home Depot online.  After browsing through the wide selection of Mohawk Home Rugs, there was one that really stood out for me.  I chose the Mohawk Home Figi Medium Light Pine 5 ft. 3 in. x 7 ft. x 6 in. Area Rug.  As soon as I saw it, I knew it was the perfect rug for my living room!  I loved the rich shades of green, and thought the various leaves gave it a tropical feel.  It was the final touch I needed to complete the look of my living room.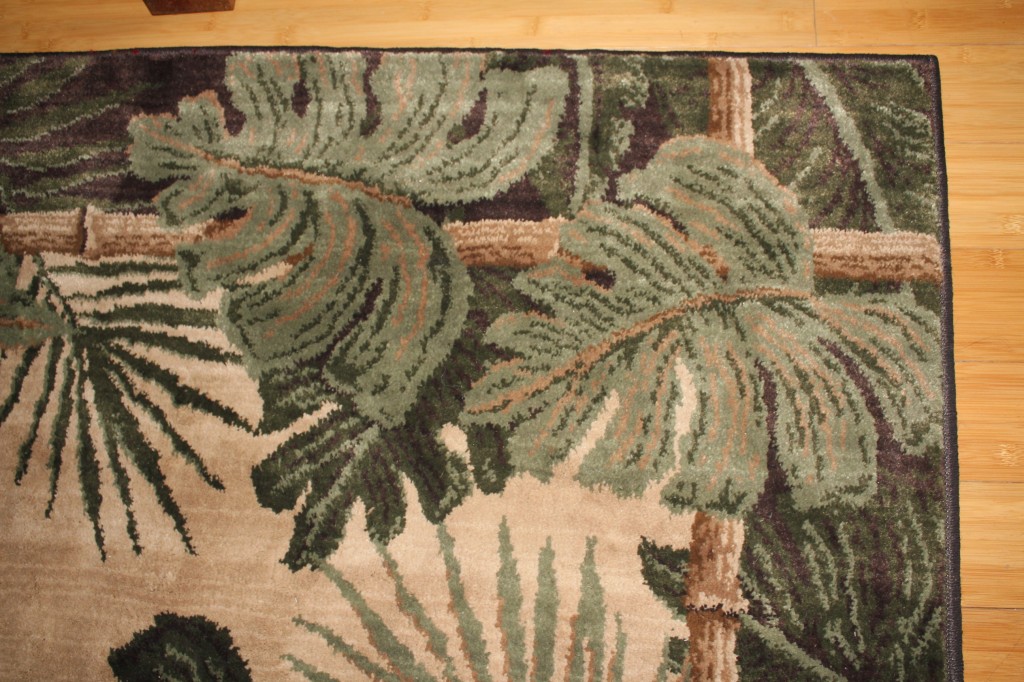 This rug is Machine made in the USA.  It's made of 100% Olefin and is stain resistant.  We haven't had any spills on it yet, but with 2 kids, I'm sure we'll get a spill or two at some point, which is why I'm glad this rug is stain resistant!  The rug appears to be very well made and durable.  It's nice, thick & plush.  As soon as I unrolled the rug and laid it out on the floor, my girls were so excited!  More excited than I'd expect them to be for a rug.  They rolled around, did tumbles, and finally just laid there.  It has just enough softness that it's actually pretty comfortable to lay on.
No matter your style, you'll be sure to find a Mohawk Home Rug that will fit your tastes.  They have a huge selection of styles and sizes.  You can buy a Mohawk Home Rug through one of the various retailers HERE.
And now for the GIVEAWAY…
One lucky winner will receive any Mohawk Home Rug up to a size 5×8 and valued under $150.
Disclosure:  I received this rug for review purposes.  All thoughts and opinions are my own.