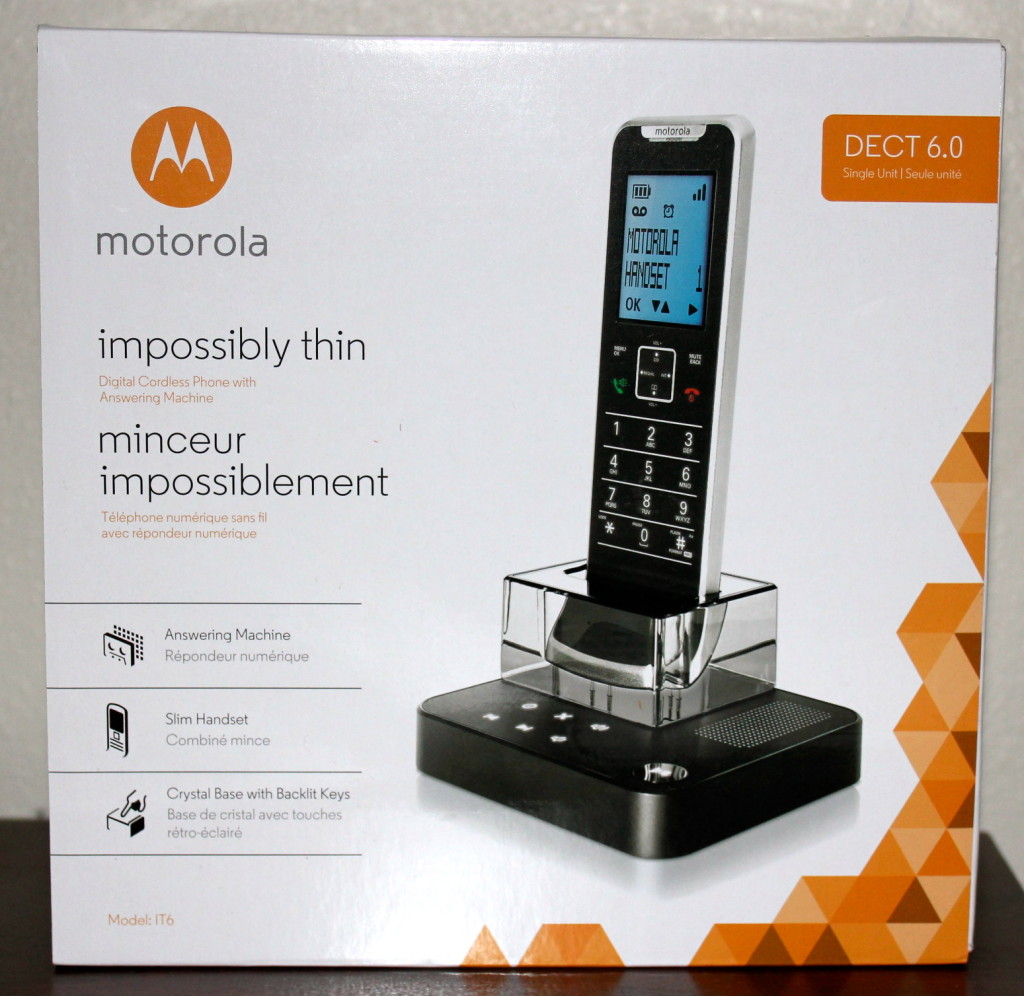 Disclosure:  I received this item for review purposes.  All thoughts and opinions are my own.
The Motorola IT.6 Digital Cordless Phone is the thinnest home phone I've ever seen!  In fact, measuring in at just 6mm, it's the world's thinnest home cordless phone.  This British designed phone has just scooped a coveted international award – the Red Dot Award for Product Design 2014.  The Red Dot Product Design Award, which has been awarded since 1954, is only bestowed on the very best designs on the market and the IT.6 underwent a rigorous judging process conducted by a panel of 40 experts. The phone was competing against nearly 5000 other products from across the world.
The phone has DECT 6.0 Digital Cordless Technology.  It features a large 2.2″ diagonal backlit display and a backlit keypad.   The crystal base also has backlit keys.  The answering machine hold up to 30 minutes of recording time and the caller ID memory stores up to 50 names and numbers.  The phonebook holds 100 names and numbers.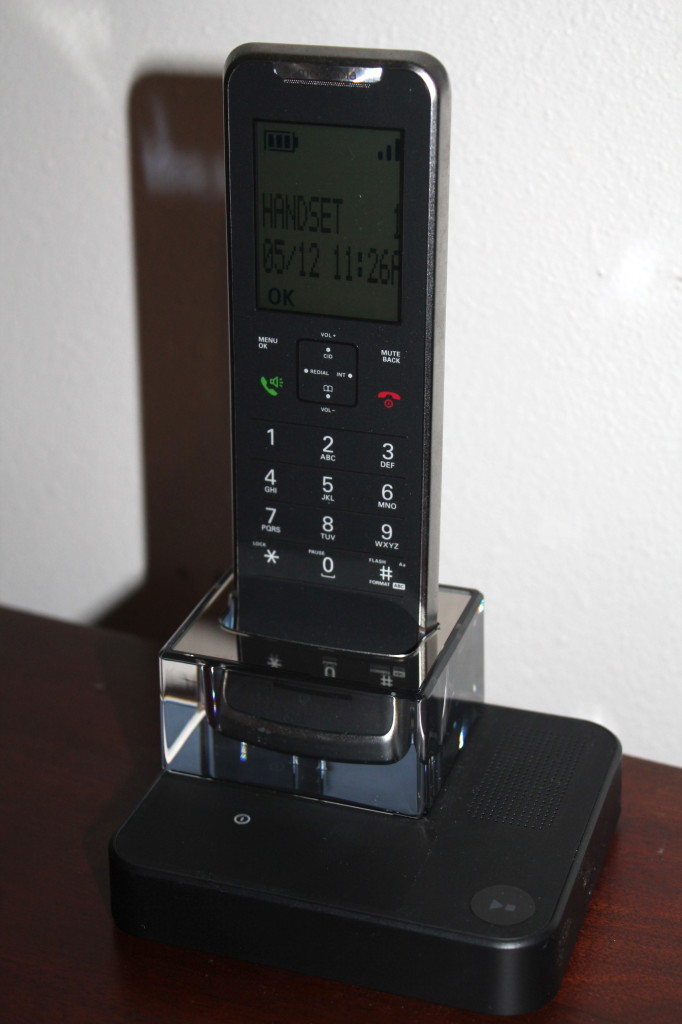 In the box you'll find the cordless handset and base, a power adaptor, telephone line cord, user guide and quick start guide.
This really is a great phone.  It's sleek, stylish design looks great on my countertop.  It's also very compact so it doesn't take up much space at all.  I love the slim handset as it's comfortable to hold and light.  The sound quality is also good.  I haven't had any problems with it so far.  The only downside I have is that this set comes with only one phone.  I prefer to have multiple phones throughout my home.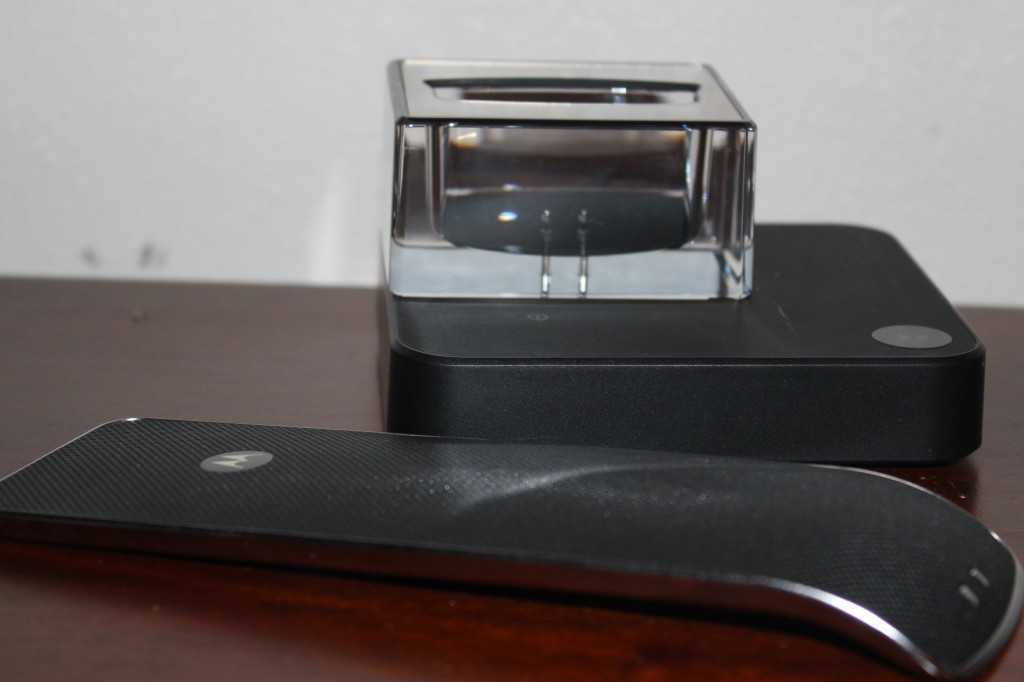 If you're looking for a single phone for your home and want something that looks great, I'd recommend the Motorola IT6 DECT 6.0 Digital Cordless Home Phone with Answering Machine
.  You can purchase it at Amazon for $69.99.