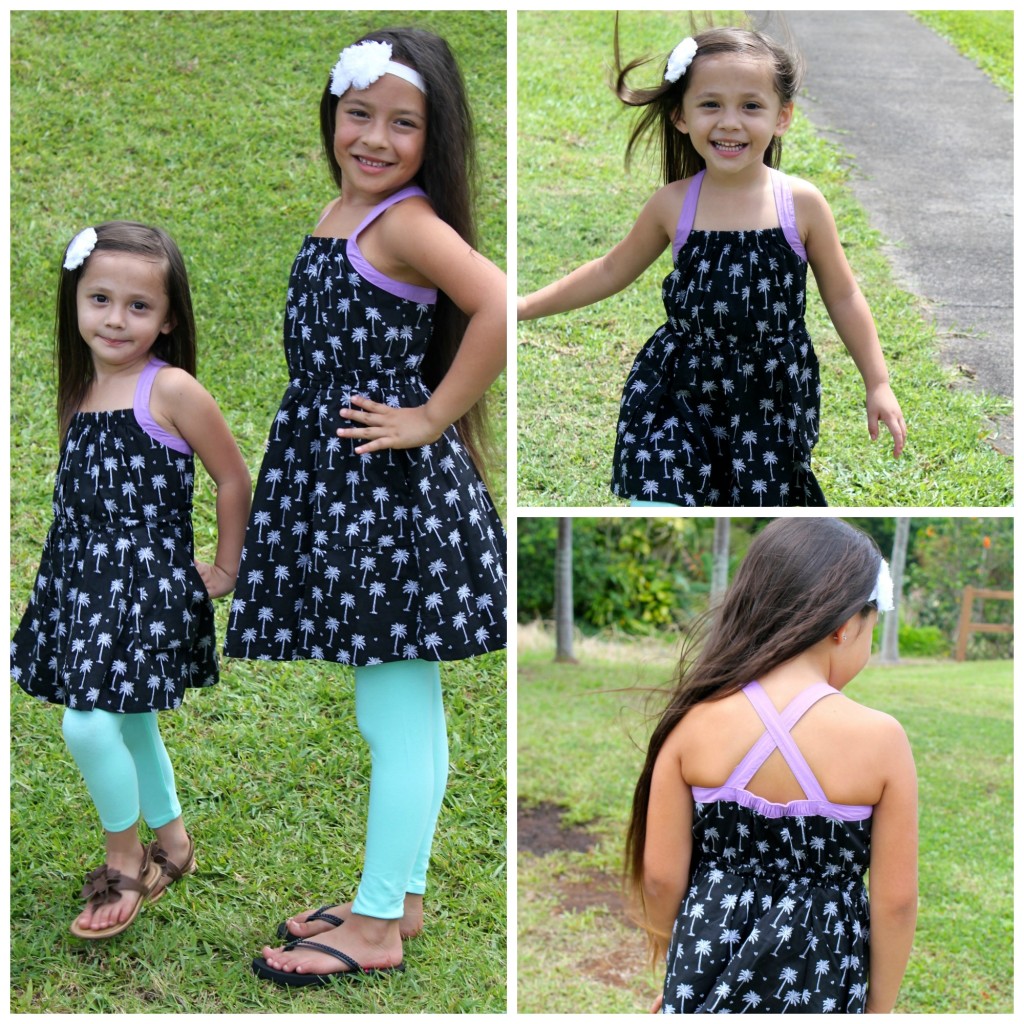 Disclosure:  I received these outfits from FabKids in exchange for my honest review.
If you haven't checked out FabKids, you really should!  They've got the cutest outfits for boys and girls.
For the month of March my daughters got matching Palm Tree Sweetie outfits.  When browsing through the site, the palm tree dresses really caught my eye.  I love all things tropical!
The outfit includes the Palm Tree Woven Dress and a pair of pastel blue Fab Soft Leggings.  The dress is absolutely adorable.  It's a black dress with a white palm tree and heart print throughout.  It features purple criss cross back straps, a cinched waist, and two front pockets.   There's a black lining on the inside that adds a little flare.  Just like all the other clothes I've received from FabKids, the dress is very well made with high quality material.
My girls love their new outfits, it's perfect for a day at school or the park.
I was able to choose  an additional piece from the StyleSteals section to create an alternate look for their March outfits.  I chose the Sequins Front Sweatshirt for my seven year old and the Silver Shiny Jacket for my three year old.  These pieces will be great for cooler days or nights.
I paired the Sequins Front Sweatshirt with the Fab Soft Leggings.  We've been having lots of cold rainy days this Spring, so this outfit is perfect for going to school in comfort.  The sequins add a special touch of sparkle to really make the outfit shine.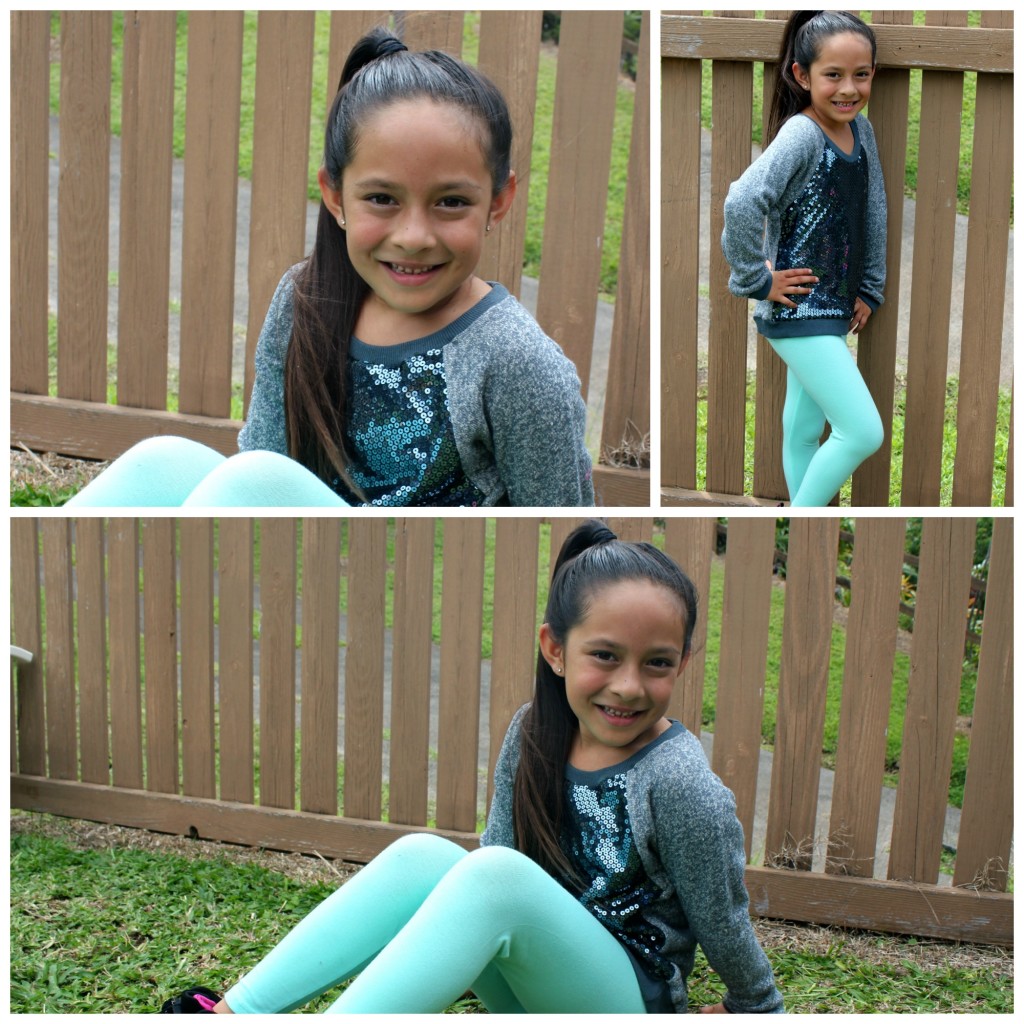 The Silver Shiny Jacket gives off a rockstar vibe.  It is just too cute!  The metallic silver bomber jacket is lined in pink with two zipper pockets on the front.  I paired the jacket with the Palm Tree Dress to make it extra FABulous!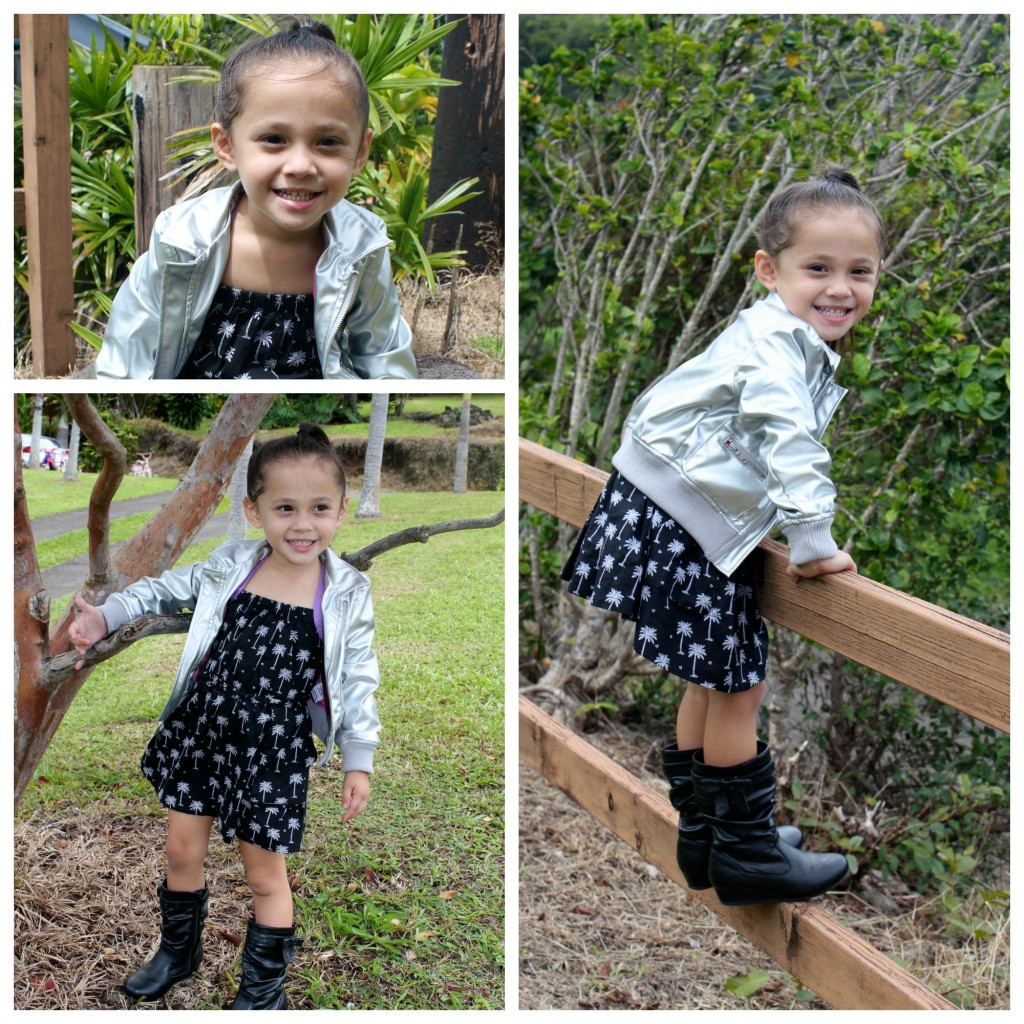 FabKids makes it so easy to get new outfits for your kids.  I highly recommend it, and think you should try it out for a month.  You won't be disappointed.