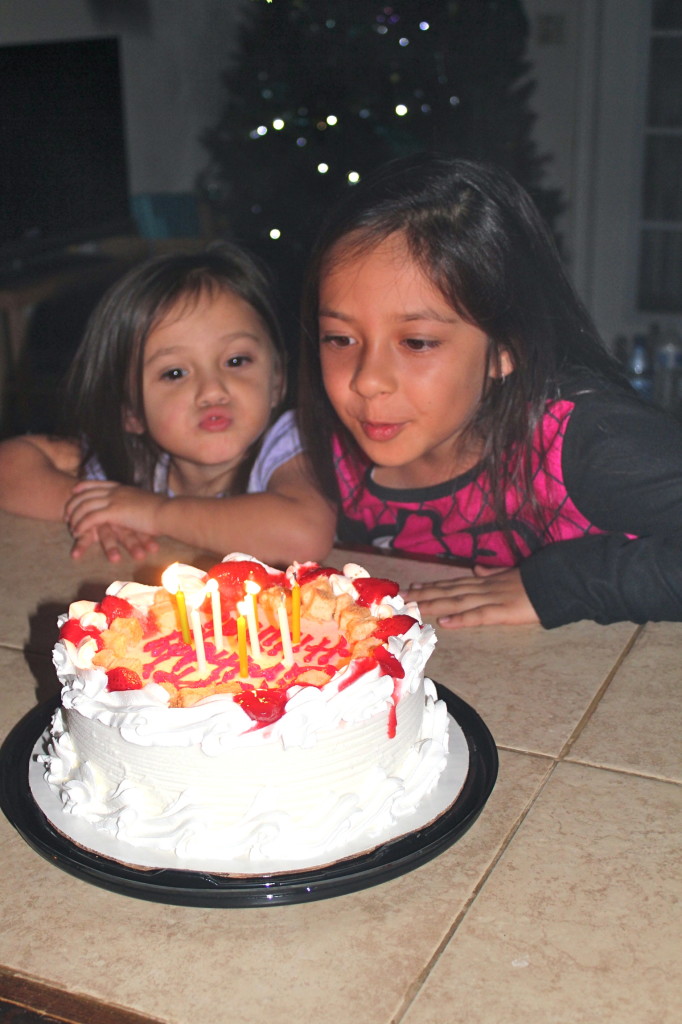 I can still vividly remember the day my oldest was born.  It doesn't seem like 7 years ago!
My beautiful daughter Hilina'i (Pronounced He-Lee-Nuh-EE, it means "to rely on" in Hawaiian) was born on January 6th, 2007, just one day after my dad's birthday.  She has grown so much throughout the years.  It makes me a little sad to think the time has gone by so quickly!  It's so important to cherish every moment you have with your kids, because when people say, "they grow up so fast", they mean it!  It is so true.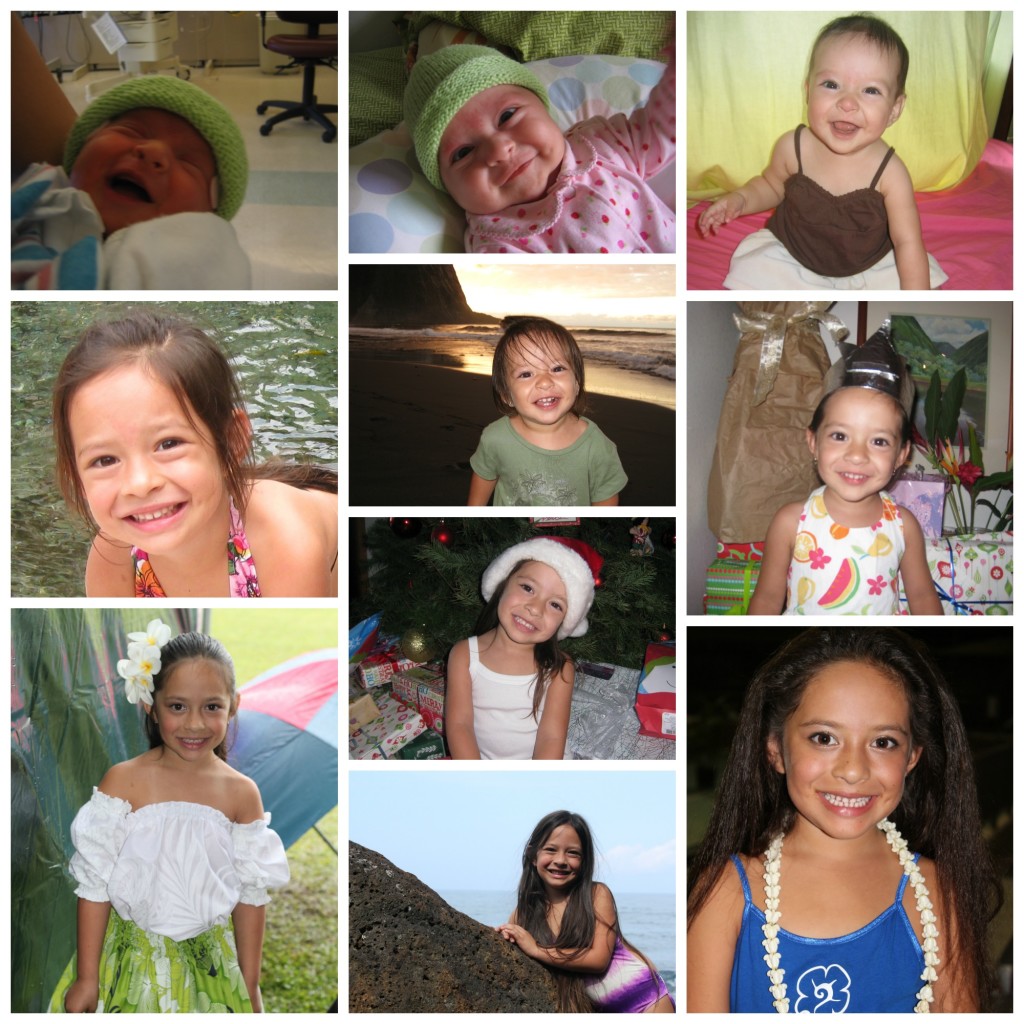 Hilina'i loves the outdoors.  She enjoys going to the beach and hanging out with family.  Hilina'i started dancing Hula at the age of 4, she has turned into a lovely Hula dancer.  She really enjoys her hula lessons.
This year for her birthday, Hilina'i wanted to go to the Hilton Waikoloa Village Hotel.  It's her favorite hotel to stay at.  We plan on going later this month.  We celebrated her special day at the Panaewa Rainforest Zoo.  She chose Subway for lunch, so we picked up our sandwiches and headed for the zoo.  They have a nice big playground there where we started off.  We had our lunch then walked around the zoo.  It's a small zoo, with animals such as monkeys, goats, and lots of birds.  The main attraction is Namaste, the White Tiger.  After a few hours at the zoo, we stopped at Yogurtland for some frozen yogurt before heading home.  Daddy picked up some pizza on his way home from work along with a Blizzard Cake from Dairy Queen.  It has become a tradition for her.  Almost every year since she turned two, Hilina'i has had a Blizzard Cake from Dairy Queen.  We all had a great time celebrating this special day.