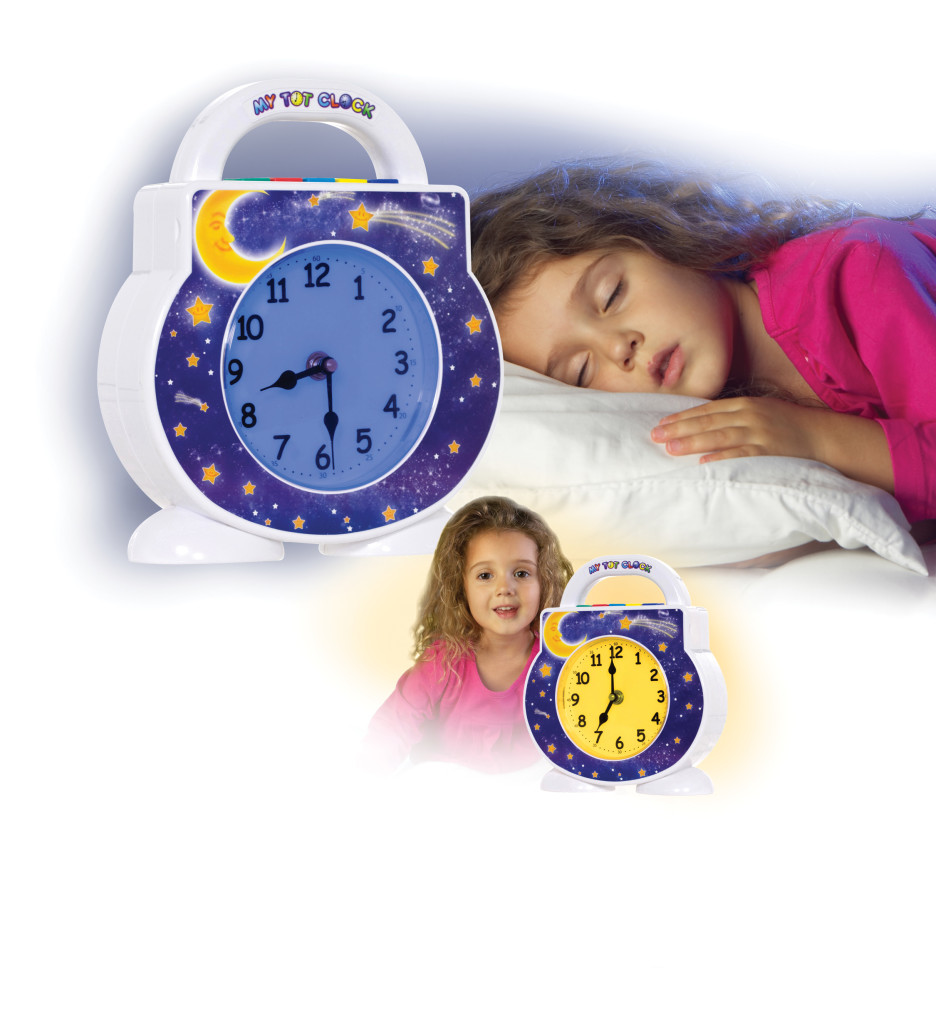 My three year old doesn't like taking naps during the day, and at night, I can't get her to stay in her own bed.  When I heard about My Tot Clock, I knew I wanted to give it a try.
My Tot Clock is an all-in-one sleep aid, alarm clock, nightlight, and timer for children ages 2+.  The face of the clock lights up in different colors telling your child when it's time to sleep (blue lights) and when it's okay to get up (yellow light).  There's also a light blue light for nap time, a red light for time-outs, and a green light for positive timed activities.  My Tot Clock plays bedtime stories, lullabies, white noise and fun wake up music.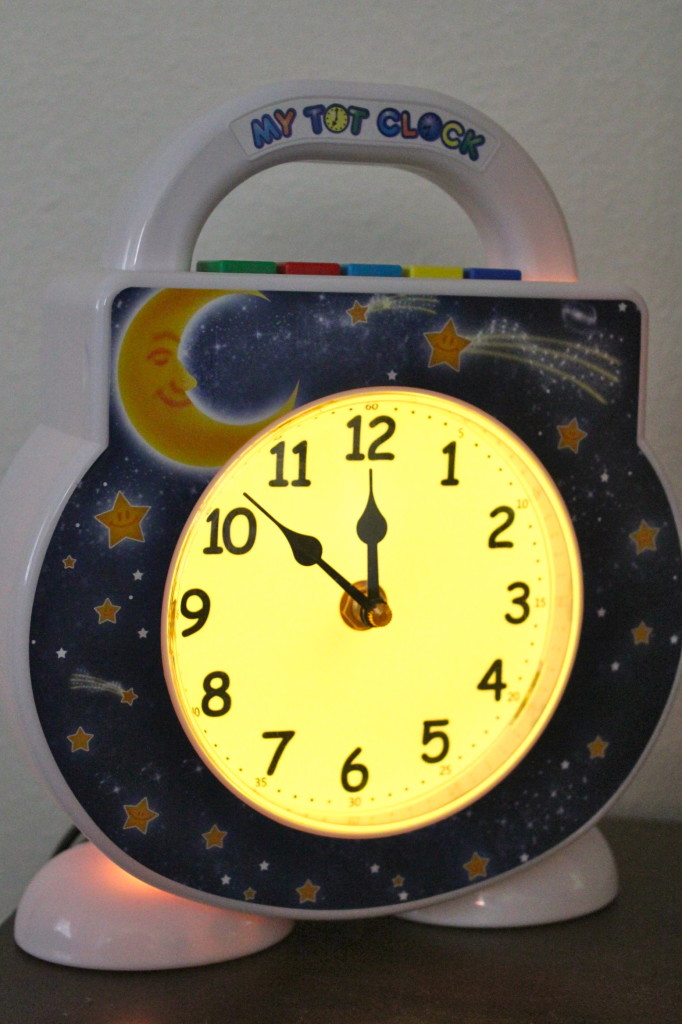 I tried My Tot Clock for nap time.  It's on a very rare occasion that I can get my 3 year old to take a nap, she just has too much energy!  Although, she didn't fall asleep while trying out My Tot Clock, she did lay nicely while the story played.  So we both got a little "quiet" time, which was nice.  This was on the first try though, so I'll keep trying, and hopefully we can get on a nap and bedtime routine.
If you're having trouble getting your child to go to sleep at night, give My Tot Clock a try.  They really stand by their product and are so confident that your child will be sleeping better in 30 days, that they offer a 100% money back guarantee!
and now for the GIVEAWAY….
1 Lucky winner will receive a MyTotClock
Giveaway open to US residents
Ends 01/31/2014
Disclosure:  Livin' The MOMMY Life is not responsible for prize shipment.