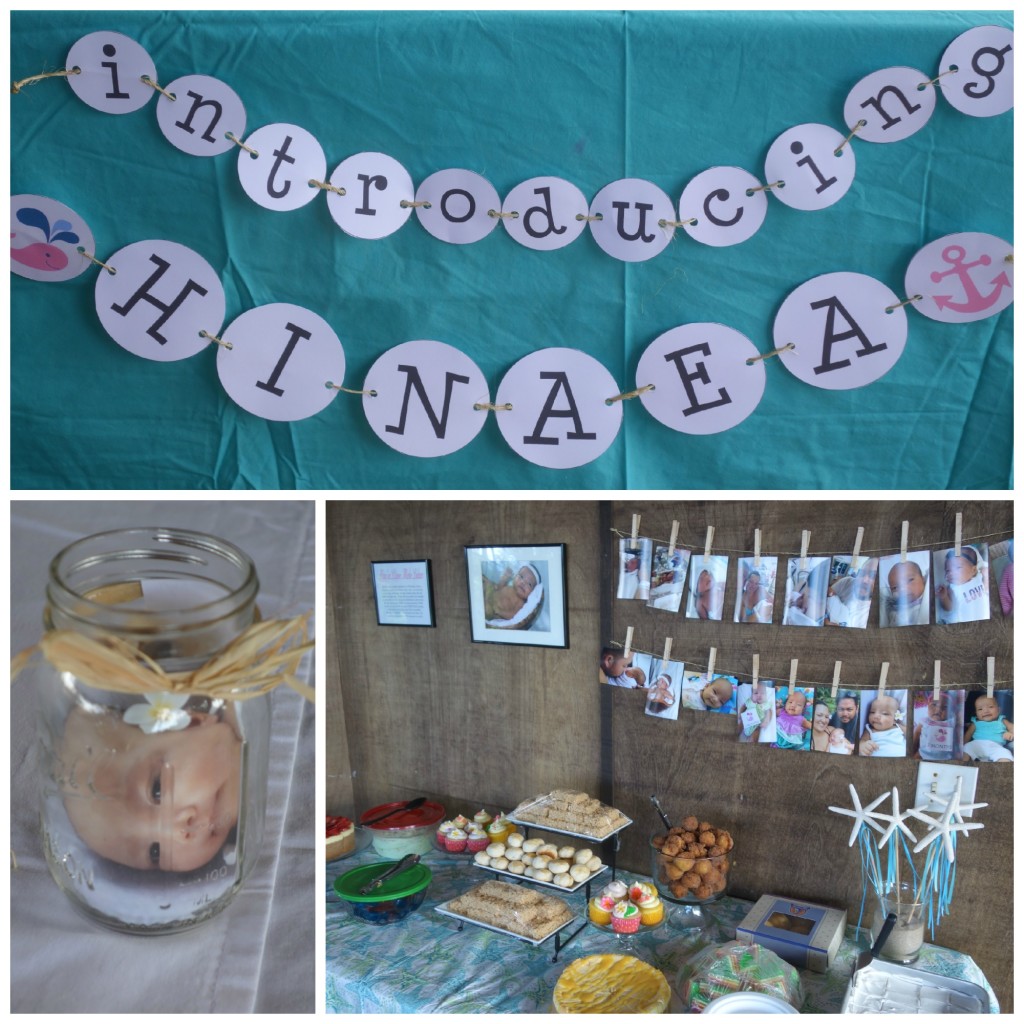 My newest niece was born on June 5th at just 31 weeks.  We had planned to have a Baby Shower for my sister, but baby decided to come before the Baby Shower!  She's now 3 months old and doing well.  Since she didn't have a Baby Shower, my sister decided to host a "Welcome Baby" party to introduce her lovely little daughter to family and close friends.
A Welcome Baby Party is a great option for parents of preemies who didn't have a chance to have a Baby Shower.  Both of my girls were born early,  because of that, I missed both baby showers.  At the time, I never thought of hosting a party after baby was born.
My sisters baby shower was to be a nautical theme.  We kept with the theme and changed things up a little to transition from a baby shower to a welcome baby party.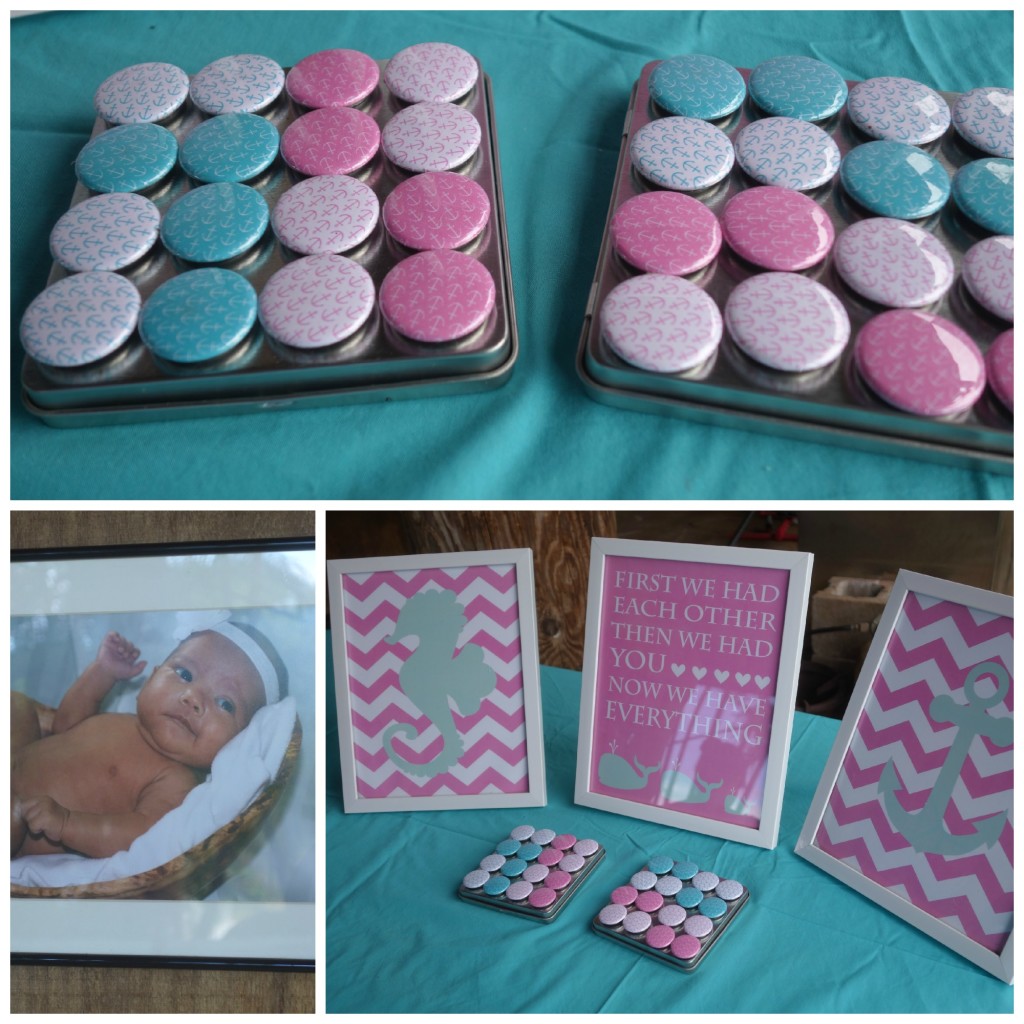 At the entrance table we featured three adorable Nautical Nursery Quote prints from LB Designs on etsy.  One print features a sweet quote with whale graphics, the other is of an anchor on a chevron background and finally a seahorse on a chevron background.  These prints made the perfect decor for the entrance table and will now be hung in baby's room.  Party favors for the guests included an assortment of mini hand sanitizers from Bath & Bodyworks as well as super cute nautical magnets from Katie Favors on etsy.  The 1 inch magnets are so cute.  Each magnet features a cute anchor design in pink and aqua.  They make a really cute favor for any party.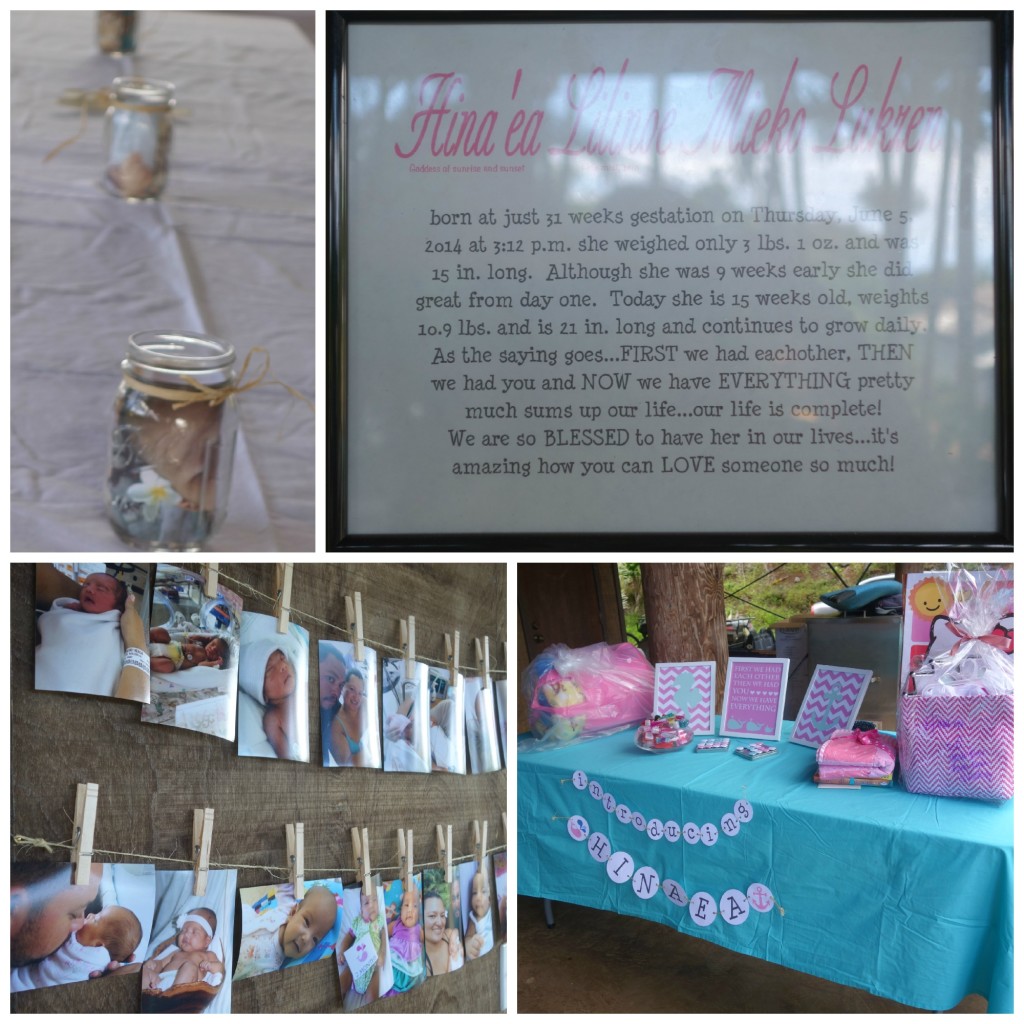 The table centerpieces were simple and very easy to make.  For the centerpieces, I used mason jars.  I put one 4×6 photo in each mason jar and filled it with shells.  I finished it off with a raffia bow.  Very simple, yet super cute.  It's perfect for any beach or nautical theme.
As you can see, a Welcome Baby Party is pretty easy to put together.  Simple decorations, and some cute themed favors can really add to the party.  Choose a theme, and go from there.  All that matters is you enjoy the time spent with family and friends and they get to meet the newest addition!