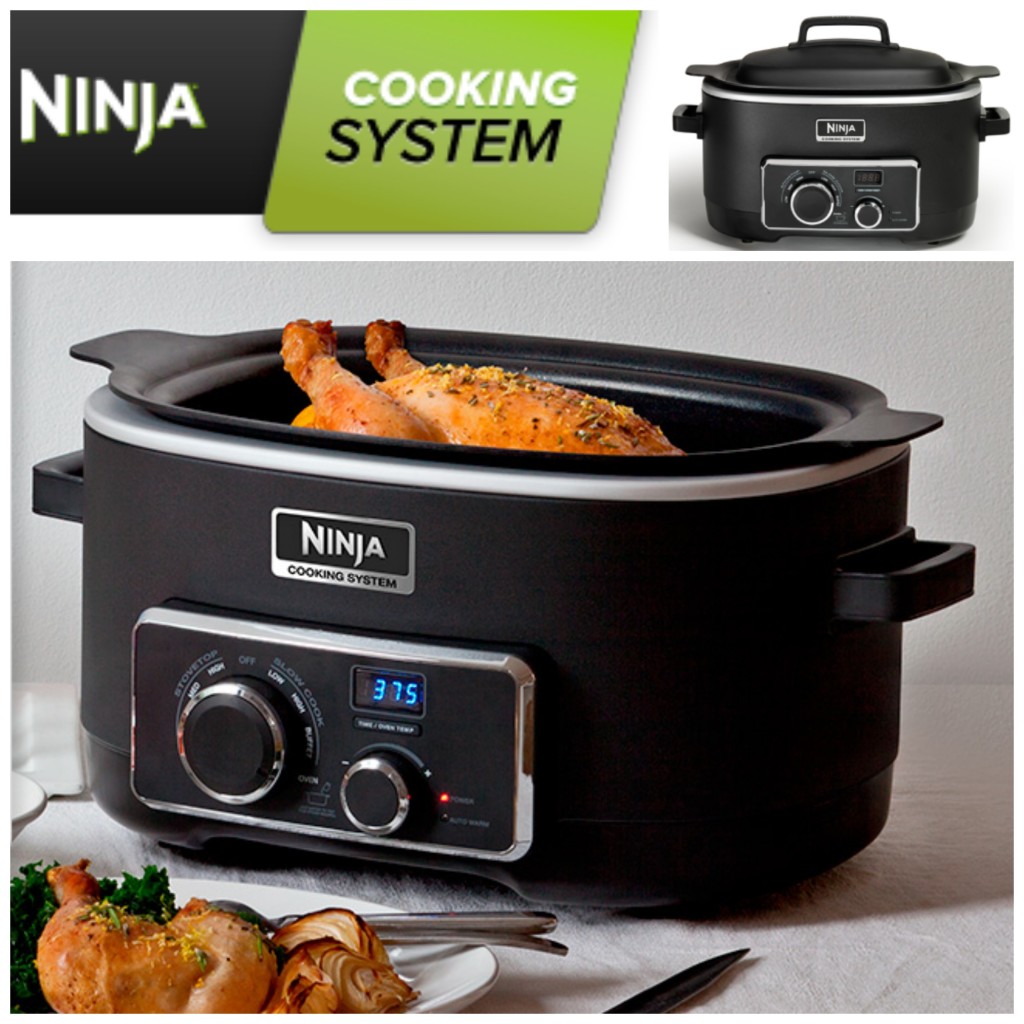 Disclosure:  I received this item for review purposes.  All thoughts and opinions are my own.
The Ninja Cooking System is a great 3-in-1 cooking system that offers professional cooking technology for your kitchen!
The Ninja Cooking System features Triple Fusion Heat Technology.  It combines contact heat from the bottom, direct heat from the sides, plus super-heated steam which results in juicer, healthier meals.  You can sear and sauté your foods in the bottom of the pot before slow cooking.  It's like having a stovetop built right into your oven!
I made a simple teriyaki chicken dish with the slow-cooker setting.  I tried out the stovetop feature with the chicken and it did in fact work just as a pan on the stove!  I believe this helped to reduce the time I would normally leave my chicken in a regular slow cooker.  After a few minutes of browning the chicken I added in my sauce, put on the lid, and in about 3 hours on the high setting my chicken was ready.  I added some frozen broccoli and left it in for a few minutes before eating.  In my regular slow cooker this normally takes 4-6 hours.  The Ninja Cooking System was very easy to use, and clean up was a breeze thanks to the non-stick pot!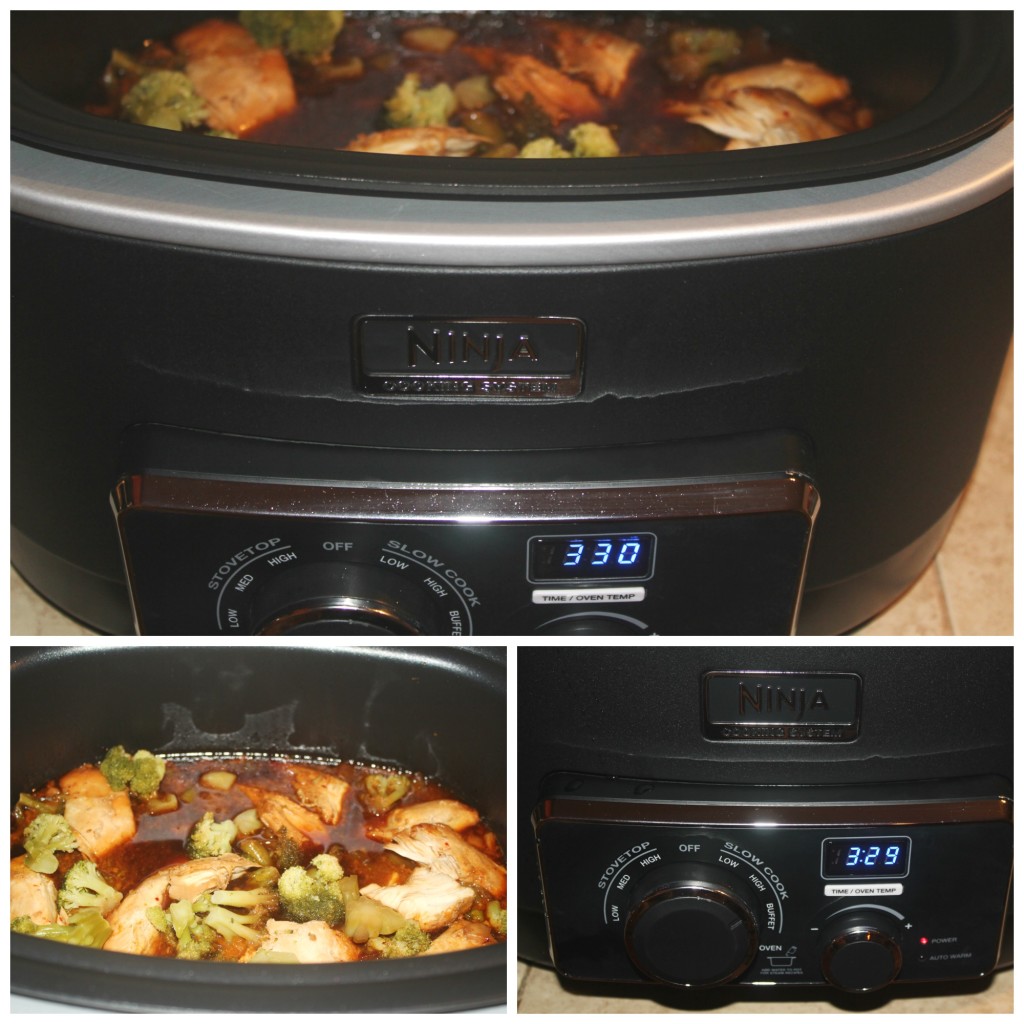 I think it's great that there are multiple uses for this system.  It's more than just a slow cooker.  I have yet to try the steam infused roasting and baking, but I'm excited to try those features out.  I think it's great that you can make one pot meals with this system that can be ready in as little as 30 minutes, it really makes preparing for meals easy, especially for someone like me who's always busy!  I often feel there just isn't enough time in a day to get everything done.  The Ninja Cooking System will help make things a little easier, with a little less stress!  I'll have to try out some of the recipes featured in the included recipe book.  There are some great meal ideas there.
The Ninja Cooking System retails for $129.99.