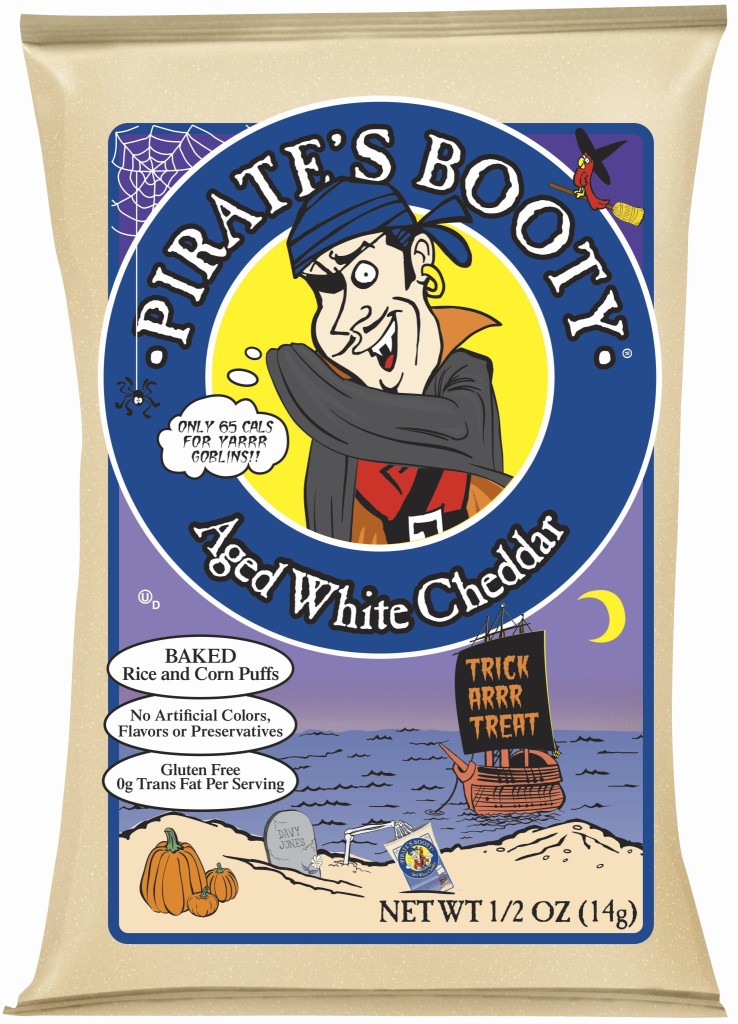 Disclosure:  I received product from Pirate's Booty in exchange for this post.  Al thoughts and opinions are my own.
Halloween is almost here!  The kids are very excited for all the candy they're hoping to get.  Me?  Not so much.  Although I do enjoy a good piece of chocolate every now and then, I'm not a huge fan of my kids eating tons of candy.  My youngest is a candy monster and she'd finish all her Halloween candy in one day if I'd let her.  Too much candy is definitely not a good thing!
I'm always happy to see a healthy treat amongst the girls other Halloween goodies.  It's definitely a nice surprise!  Kids really don't need the amount of candy they get, but they do love the experience of trick-or-treating, and I'd never take that experience away from them.  This year, instead of doing the normal trick-or-treating through the neighborhood my sister is hosting a trunk-or-treat at her house for friends and family.  I can't wait.  My daughter's preschool will be hosting a trunk-or-treat as well on the 30th.  That will be my first time taking part in one, and I'm pretty excited!  I've heard of them, but have never been.
Rather than add to the tons of candy being handed out this year, I've decided to opt for healthier options.  I'll be handing out single serve 1/2 oz. bags of Pirate's Booty Baked Rice & Corn Puffs this year.  I'm sure the kids will enjoy them, and it'll be a nice change from all the sugary sweets.  Parents will appreciate them too, as they're free of artificial flavors, colors, and preservatives, and they're Gluten free!
5 Non-Candy Halloween Treat Ideas
1. Pirate's Booty Baked Rice & Corn Puffs
2. 100% Fruit Juice Boxes
3. Single serve fruit cups (mandarin oranges, peaches, pears)
4. Single serve apple sauce cups or pouches
5. Granola Bar
What will you be handing out this Halloween?  What's your favorite non-candy Halloween treat?