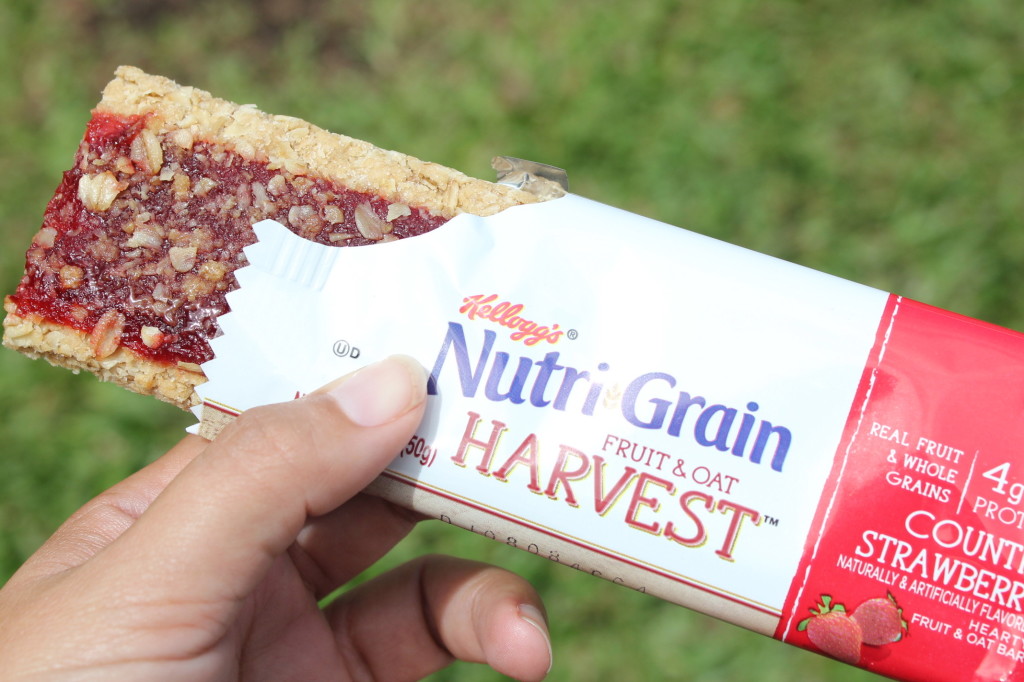 Disclosure: "I participated in an Influencer Program on behalf of Mom Central for Nutri-Grain. I received product samples and promotional item to thank me for participating."
Mornings at our house can at times be rushed and hectic, especially when we're on the move to get our day started.  Whenever we have plans to go out for the day, we like to leave the house early, which means we don't always get a nice sit down breakfast.  For days like these, I like having foods available that make things quick and easy.  We usually grab a yogurt, some fruit, or a granola bar to go, because I know breakfast is the most important meal of the day, and it's a meal that shouldn't be skipped.  Of course, I'm guilty of skipping breakfast sometimes because I don't have any grab and go foods available, and I need to hurry out the door.  Now, I always try to have something on hand if I'm ever in a rush!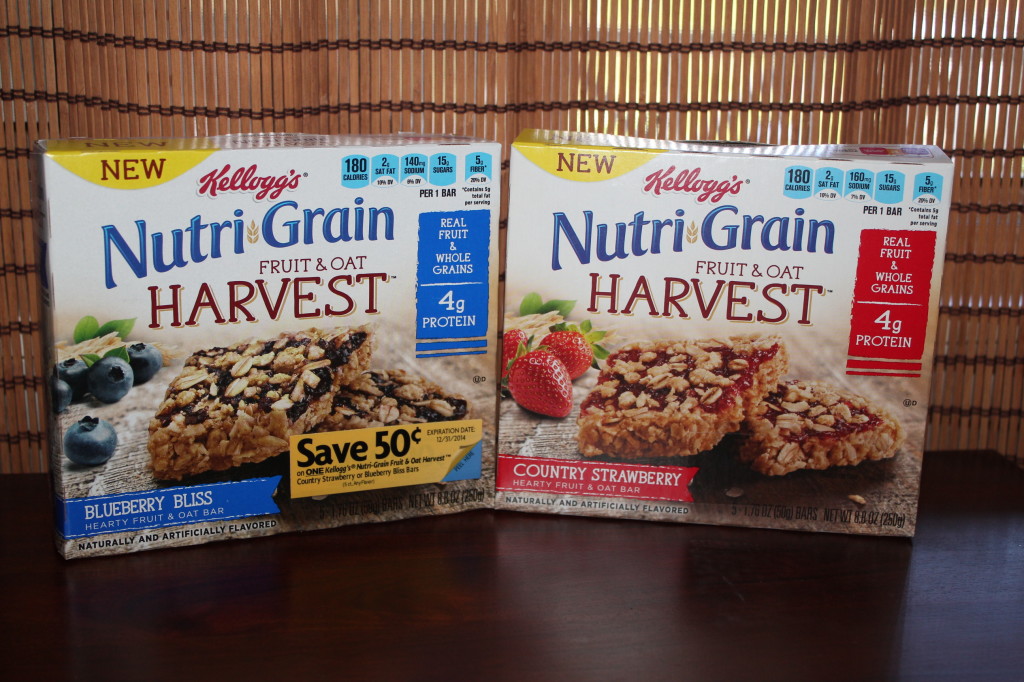 Nutri-Grain® Fruit & Oat Harvest Cereal Bars are a good option for mornings where we just don't have much time for breakfast.  These cereal bars contain 4 grams of protein and are made of a combination of whole grains and real fruit.  They come in two flavors, Blueberry Bliss and Country Strawberry.  What makes these bars a good option is they're perfect for eating on the go, and they taste good too!  These yummy bars are convenient for when you don't have time to sit and eat a nice meal.  These bars also make a great mid-day or after work snack for my husband.  He's always hungry, especially after a long surf session or a hard day at work and these bars will hold him over until it's time for lunch or dinner.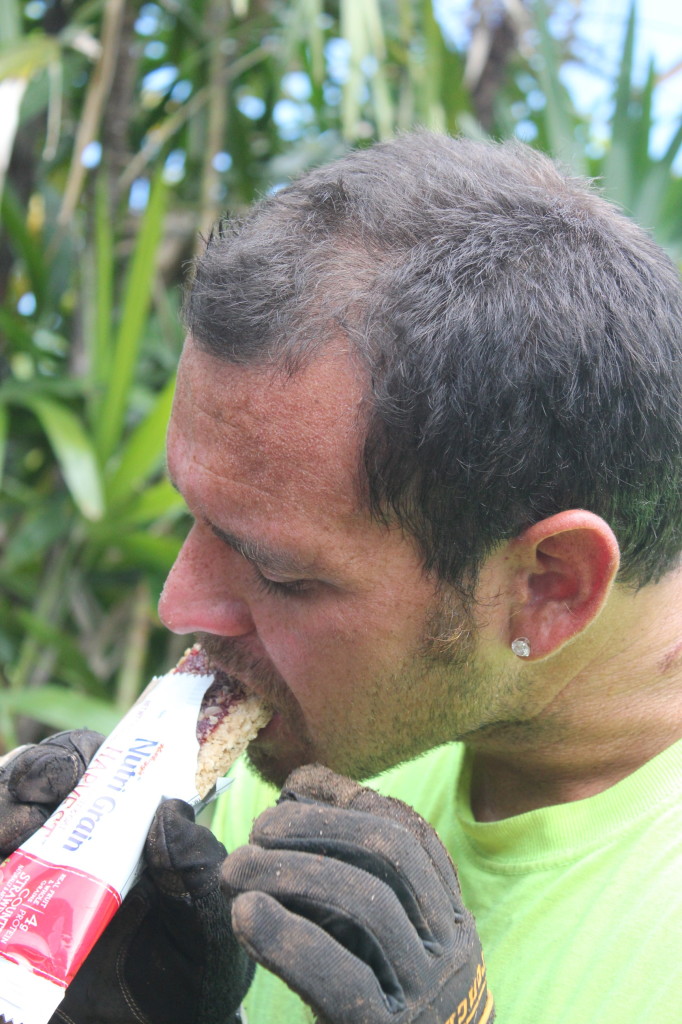 He took a break from yard work to snack on a Nutri-Grain® Fruit & Oat Harvest Cereal Bar.
Nutri-Grain® Fruit & Oat Harvest Cereal Bars can be found at most retailers nationwide.  They are sold in boxes of 5 for a suggested retail price of $3.59.
Be sure to stop by the Nutri-Grain Facebook page:https://www.facebook.com/NutriGrain